Australian Bushfires: Everything You Need to Know
The deadly bushfires tearing through Australia still show no signs of stopping.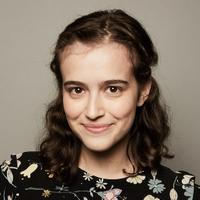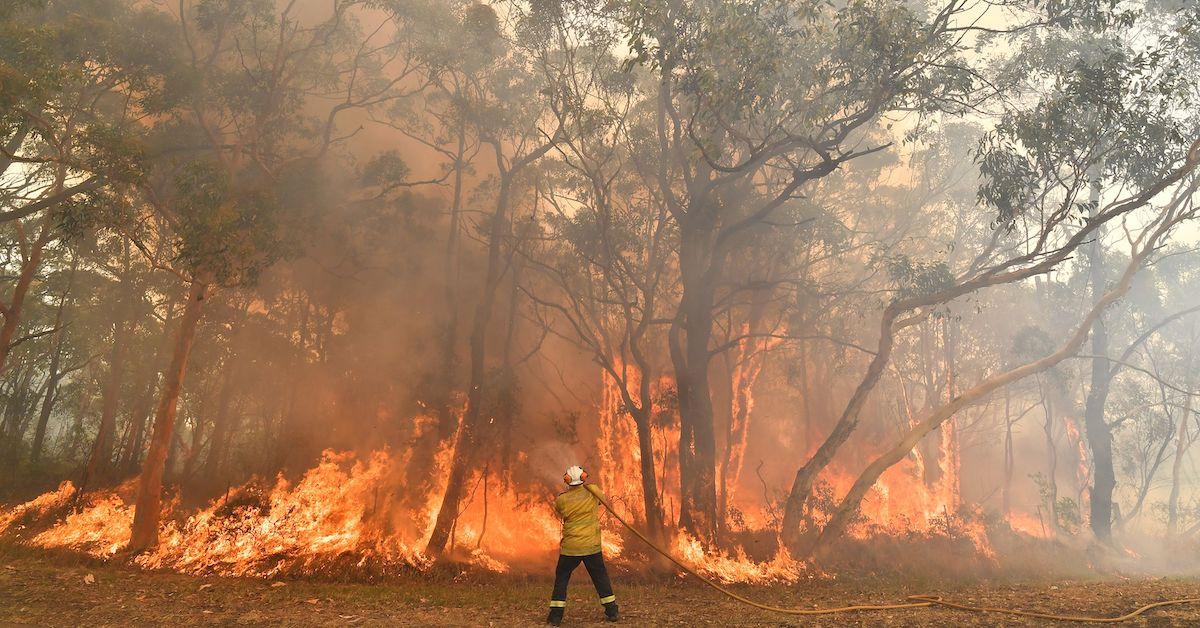 The deadly bushfires tearing through Australia still show no signs of stopping. In fact, in certain areas of the state New South Wales, the fires are set to get worse this Friday, Jan. 3, and the state's Premier Gladys Berejiklian preemptively declared a state of emergency, as per the The Guardian.
Between forced evacuations, destruction of homes and wildlife, and a rising death toll, people all over the world are getting more and more concerned about ways to help Australians during this emergency — which is inextricably linked to the climate crisis.
Read on for answers to questions you may be wondering about the tragic Australian bushfires.
Article continues below advertisement
How Did the Australia Fires Start?
Bushfires have been raging in Australia for months. It's currently summer in the southern hemisphere, and it's also Australia's dry season, therefore its bushfire season. But due to mounting weather-related events (which are all tied to the climate crisis) such as increased lightning, high temperatures, dry weather, drought, and strong winds, the dry season began a few weeks early this year, bringing on bushfires sooner than expected. Alarmingly dry conditions, high temperatures, and pyro-cumulonimbus clouds have all helped fuel the fires.
Another reported cause of the fires can be traced back to one individual. In November, authorities arrested a marijuana farmer for allegedly lighting a fire that wiped out 5,400 hectares of land, making no attempt to control the fire, according to Metro.
Where Are the Fires in Australia?
There are fires throughout the country in Australia, but they are mostly along the east coast of the country, wreaking the most damage in the states New South Wales (where Sydney is located) and Victoria (where Melbourne is located).
Article continues below advertisement
Map of Australia Fires
The Government of Western Australia's website My Fire Watch monitors wildfires throughout the country, and shares live updates on an interactive map.
The red dots on the above map indicate fires that happened within the last 12 hours, as of 12:00 p.m. on Thursday, Jan. 2 EST (4:00 a.m. on Friday, Jan. 3) along the east coast of Australia.
Article continues below advertisement
What Are the Mallacoota Fires?
The fires forced thousands of people in Mallacoota, Victoria, a small vacation town along the southeastern coast of Australia, to evacuate their homes earlier this week. During the off-season, the population of Mallacoota is a little more than 1,000, but during the summer (right now), the population gets closer to 9,000.
4,000 people had to flee their homes, vacation accommodations, and campsites and seek refuge on a nearby beach, CNN reported. On Thursday, a naval ship docked nearby to help evacuate 700 of the 4,000 stranded people, with evacuations set to begin early Friday morning, local time.
Article continues below advertisement
What Have the Australia Fires Destroyed?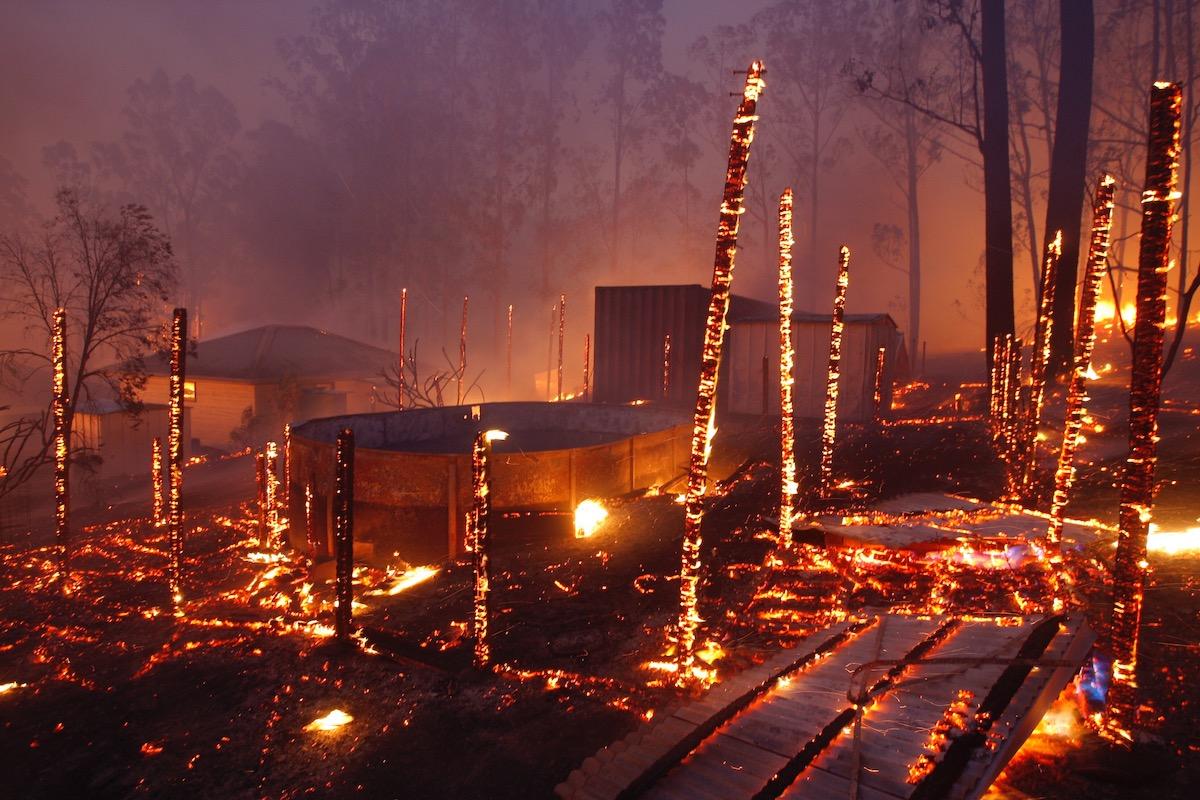 The fires have burned more than 5.9 million hectares (about 14.6 million acres) of land across the country — 3.6 million hectares in New South Wales, 1.2 million hectares in Western Australia, 784,000 hectares in Victoria, 250,000 hectares in Queensland, and 91,000 hectares in South Australia, CNN reported, based on data from fire authorities. Additionally, homes have been affected — in New South Wales, the fires have destroyed more than 1,300 homes and partially damaged more than 440 homes, CNN added.
According to statistics compiled by Statista and shared by Newsweek, the 2019-2020 Australian fires have burned six times as much land as the 2018 California fires, and almost six times as much land as the 2019 Amazon rainforest fires.
Article continues below advertisement
How Many People Have Died in the Australia Fires?
The death toll of the Australian fires is slowly rising — as of the beginning of 2020, there have been 18 casualties, as per BBC News. Some of those deaths were volunteer firefighters, who died in the line of duty while battling the fires, The New York Times reported.
Article continues below advertisement
How Many Animals Have Died in the Australia Fires?
The number of animal deaths in the Australia fires is shocking. On New Year's Day, ecologists from the University of Sydney estimated that 480 million animals have died in September in relation to the wildfires, news.com.au reported. The news outlet added that up to 8,000 koalas have been killed over the past few months due to the fires.
"Up to 30 percent of the koalas in the region may have been killed, because up to 30 percent of their habitat has been destroyed," Australia's environment minister Sussan Ley said in an interview with the Australian Broadcasting Corporation, as per Newsweek. "We'll know more when the fires are calmed down and a proper assessment can be made."
As The New York Times pointed out, summer is far from over in Australia — meaning so are these fires. As the climate crisis continues to mount, we can likely expect to see even longer — and worse — fire seasons down under. Luckily, numerous Australian firefighters and volunteers have been giving their time to help put out fires, and other countries have begun pitching in (either by offering firefighters or water tanker aircrafts) as well.