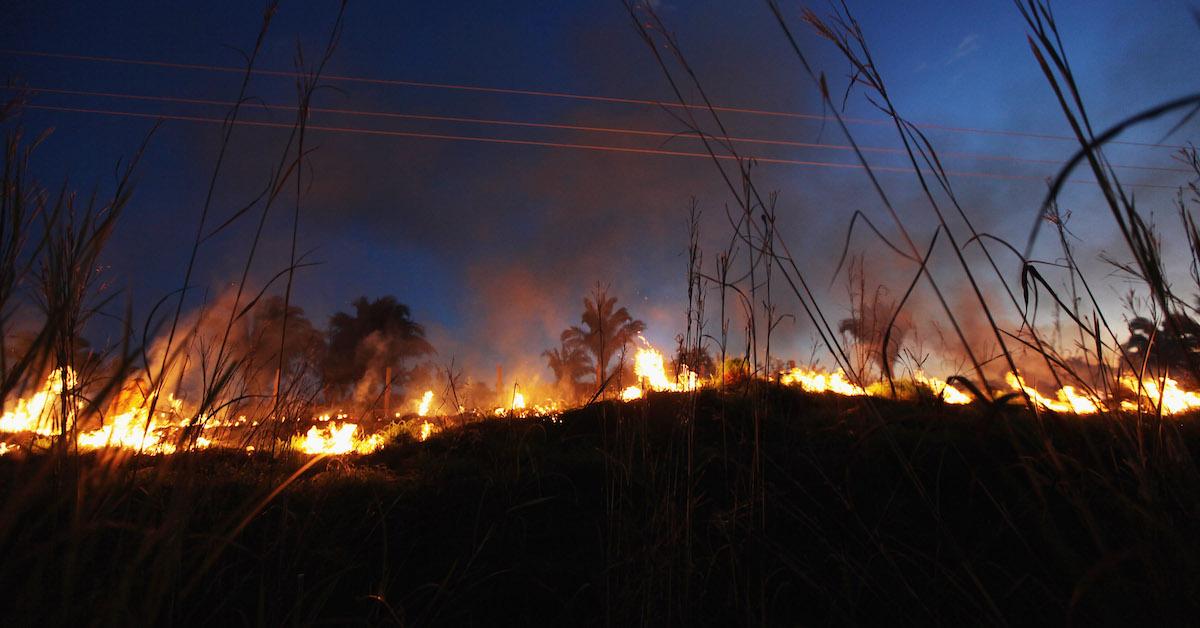 The Record-Breaking Amazon Rainforest Fires Could Be Detrimental to the Earth
By Sophie Hirsh
One of the world's most valuable resources is the Amazon rainforest, which produces more than 20 percent of the planet's oxygen and is home to the most biodiversity in the world. But thanks to the way humans are treating the Earth, we're losing more and more of the Amazon every day. According to Brazil's National Institute for Space Research (INPE), fires have been burning through Brazil's Amazon rainforest this year at the highest rate on record. Read on to learn why these fires are happening — and what you can do about it.
As reported by CNN, INPE has been tracking fires in Brazil's Amazon rainforest since 2013. So far, between January and August of this year, there have been 72,843 fires in Brazil, where 60 percent of the Amazon rainforest is located. That is an 80 percent increase from January through August of 2018. These fires are destroying the Amazon rainforest — and as the rainforest loses more and more trees and biodiversity, the less effective it will be at slowing down the climate crisis.
More From Green Matters
.

News

Over the past few weeks, tragic bushfires have been tearing through eastern Australia.

.

Community

Alex Trebek once purchased more than 60 acres of land and donated it to a Los Angeles conservancy.

.

Pets

The PACT Act has passed in the Senate!