Yes, You Can Rescue a Hypoallergenic Dog — 6 Tips for Adopting, Not Shopping
Hypoallergenic dogs such as the Cavapoo, Goldendoodle, and Morkie are highly coveted — but you don't have to go to a breeder. Adopt, don't shop, even when it comes to hypoallergenic dogs.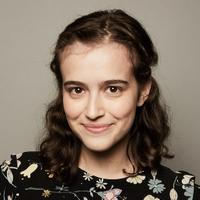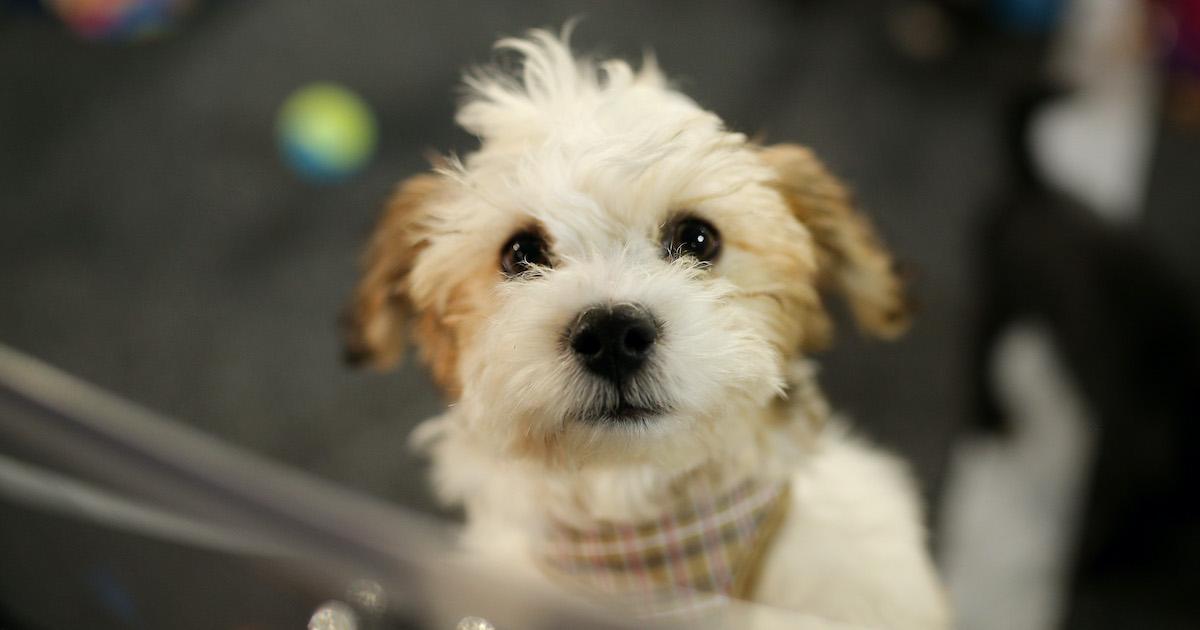 When it comes to welcoming a dog into your family, there are so many reasons to follow the mantra "adopt, don't shop" and not to support breeders. But what if you or someone in your home has allergies, and can only live with a hypoallergenic dog? Don't you have to go to a breeder, then?
The good news is, it's definitely possible to adopt a hypoallergenic dog — it just takes a bit of knowledge and patience.
Article continues below advertisement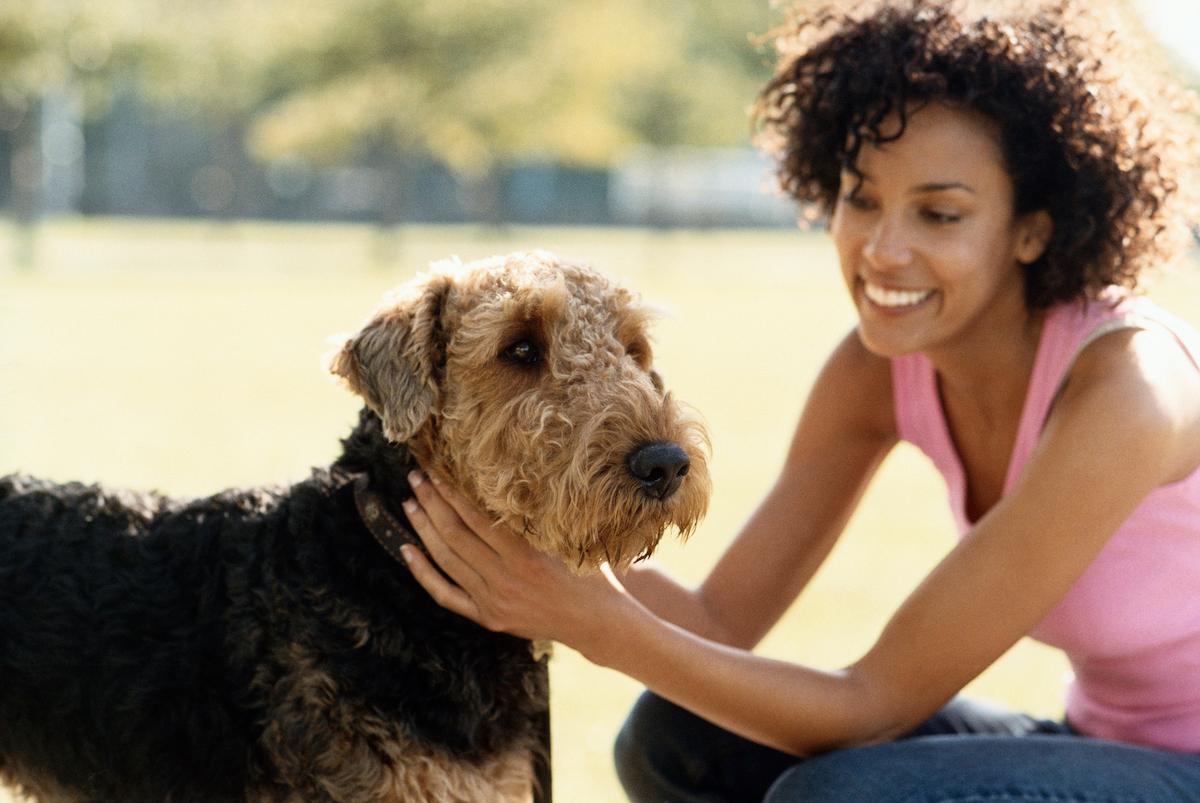 Which dogs are hypoallergenic?
As explained by Petfinder, a "hypoallergenic" dog is not 100 percent hypoallergenic — it just means the dog is far less likely to cause an allergic reaction in humans, as the dog only has a single-layered coat. This means the dog sheds significantly less dander (dead skin, much like dandruff) than other breeds. What humans are actually allergic to is dog dander, not dog hair.
Some popular hypoallergenic dog breeds include: Affenpinscher, Basenji, Bedlington Terrier, Bichon Frise, Hairless Chinese Crested, Havanese, Irish Water Spaniel, Kerry Blue Terrier, Poodle, Portuguese Water Dog, Puli, Giant Schnauzer, Shih Tzu, Wire Fox Terrier, and Yorkshire Terrier.
Because the Poodle is hypoallergenic, many hybrid Poodle breeds have become increasingly popular in recent years, with this group of new breeds often being referred to as "designer dogs." This group includes the Bernedoodle, Cavapoo, Goldendoodle, Morkie, Sheepadoodle, and ShiChi.
Here are 6 tips for adopting a hypoallergenic dog.
Keep reading for six tips to help you adopt an amazing hypoallergenic doggo.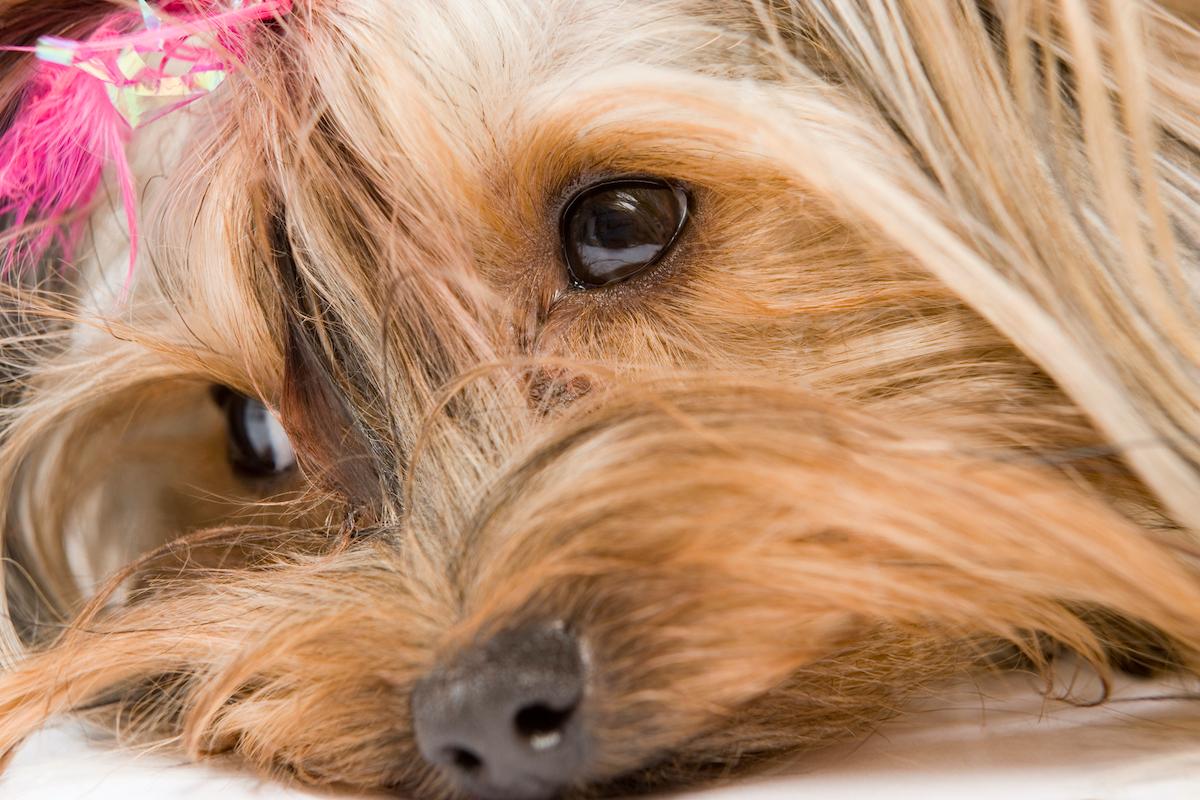 Work with a specific breed rescue group.
There are specific dog rescues out there for just about every breed — do your research to see if there is one somewhat local to you. For example, the Carolina Poodle Rescue in South Carolina specializes in rescuing and rehoming poodles and poodle mixes (though the group also rescues small dogs of various breeds).
While it's definitely worth the trip across the country to meet your perfect rescue dog, some rescues will only let people who live in-state adopt their pups, so always make sure to do your research before filling out an application. Each rescue has its own rules, so get familiar with them to ensure that no error stands in your way.
Once you find a solid rescue group (or a few), submit an application for the waitlist. You can also join the waitlist for local rescues that rescue all kinds of dogs, and note that you are only able to adopt a hypoallergenic dog. It may take some time for a dog to become available, but one will eventually.
Article continues below advertisement
Go to shelters after Christmas.
You know the whole new-puppy-under-the-Christmas-tree thing? Yeah, that's real. Every holiday season, people truly buy puppies from pet stores and give them to unwitting family members as surprise Christmas gifts. And while opening a box to reveal a five-pound pupper on Christmas Day may be exciting in the moment, it quickly dissolves into the realization that not everyone is ready to care for a puppy who requires round-the-clock dedication.
Article continues below advertisement
For that reason, animal shelters sometimes receive more dog surrenders than ever in the few months following the holidays — and these surrenders often include hypoallergenic designer dogs. If you're looking for a specific kind of dog, constantly checking in with your local shelter is always a good idea, but it's an even better idea in the weeks and months following Christmas.
Article continues below advertisement
Ask local rescues and shelters for their advice.
In addition to submitting an application, ask your local dog rescue or shelter for advice on how you can rescue a hypoallergenic dog as soon as possible. The staff may offer some tricks and tips for getting off the waitlist sooner rather than later. Make sure they verify that there is nothing wrong with your application, and make yourself known as a responsible dog parent.
Article continues below advertisement
Foster or volunteer.
You might even consider volunteering or fostering for your local shelter or rescue. Not only will this be a fun experience (as well as an informative test run for you), but it will also be greatly appreciated by the dog, open up space in the shelter/rescue, and potentially help the people who run the joint think of you the next time they encounter a dog that would do well in your home.
Article continues below advertisement
Open your horizons to a senior dog.
Senior dogs often have a harder time getting adopted — but there are so many benefits to welcoming a senior dog into your family. Let's get something straight: senior dogs aren't always on the brink of death. To be considered a senior dog, the animal only has to be 6 years of age. Plus, dog ages provided by shelters and rescues are often only estimates, anyway.
Article continues below advertisement
Senior dogs are almost always housebroken, well-mannered, calm, and used to living in a house — at least compared to younger dogs or puppies — which will make their transition into your home easier. Even dogs who are 1 year of age or older will be easier to adopt and train than a puppy. So if you have only been looking for puppies, consider adopting a dog who is slightly older.
Article continues below advertisement
With so many senior dogs in shelters and at rescue groups, expanding your adoptable doggie checklist to include senior dogs could help you find your new best friend much sooner than you thought.
Article continues below advertisement
Be patient.
Remember that dogs are not commodities — they are living, breathing beings who just want to be loved and to have a nice life, just like the rest of us. If you are ready for the responsibility of caring for a dog, and you need a hypoallergenic breed, you can absolutely get one without resorting to a breeder or puppy mill (and remember that many breeders are just subsets of puppy mills marketing themselves as "reputable breeders"). You may just have to be patient. There's no rush — your perfect pup is out there!