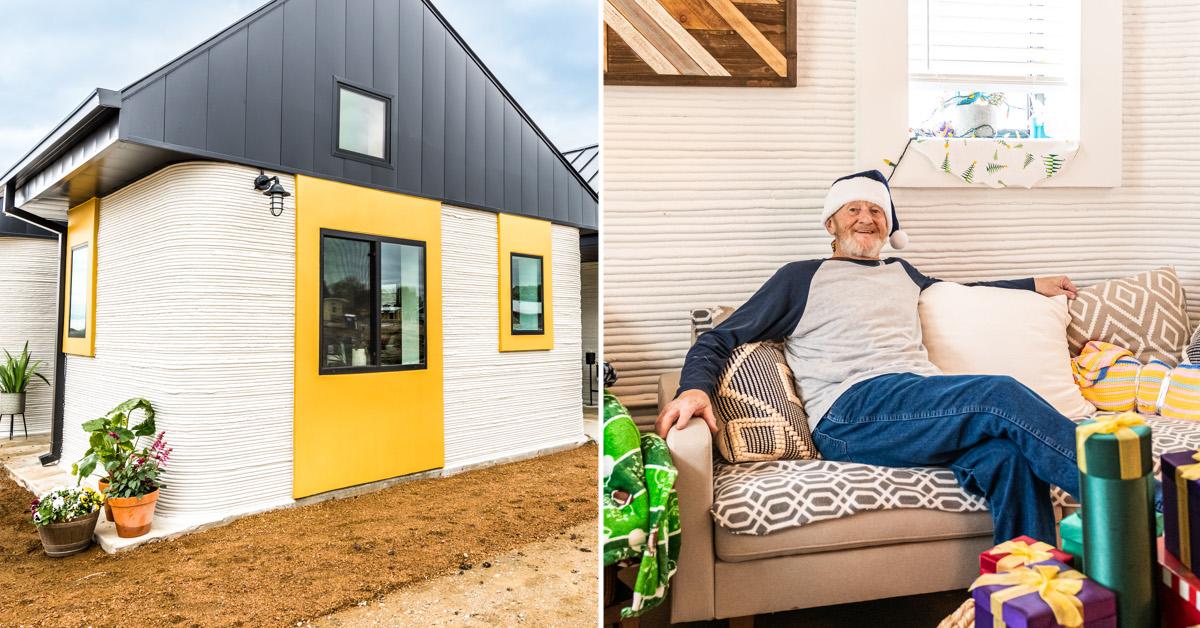 Formerly Homeless Man Moves Into the First 3D-Printed Tiny Home
ICON's 3D-printed tiny home has finally transitioned from prototype to reality — and the U.S.' first tiny home's first resident has officially moved in. Tim Shea, 70, a previously homeless man, is the first person to live in a 3D-printed tiny house in the country, and his story proves how the 3D-printed tiny home is more than a feat in engineering and sustainability — it's also a life-saving technology.
Article continues below advertisement
Keep reading to learn more about these 3D-printed tiny homes, how they are helping adults coming out of homelessness, and to hear Shea's story.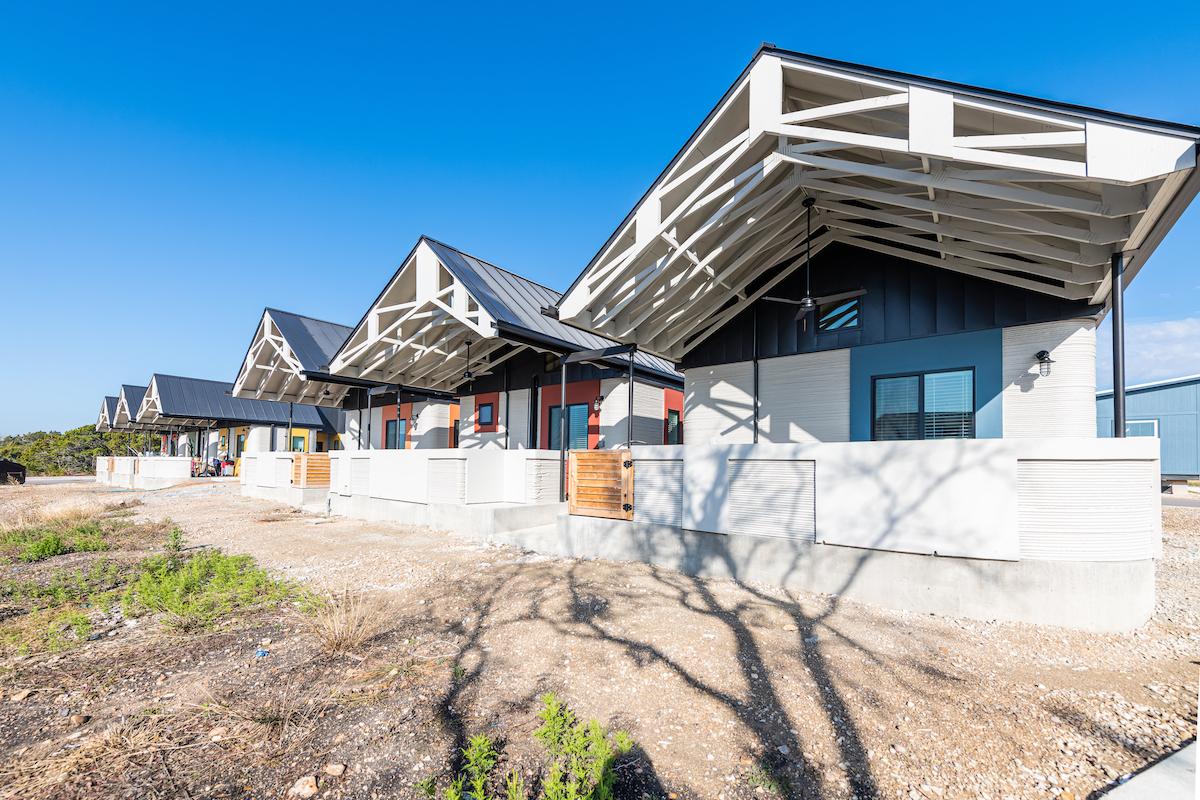 Article continues below advertisement
A formerly homeless man has moved into the first 3D-printed tiny home.
In March 2018, social housing nonprofit New Story and construction technology company ICON unveiled the U.S.'s first permitted 3D-printed house in the Austin, Texas area. (More on the actual houses below.) In late 2019, ICON and New Story 3D-printed a community of tiny houses in Mexico.
Article continues below advertisement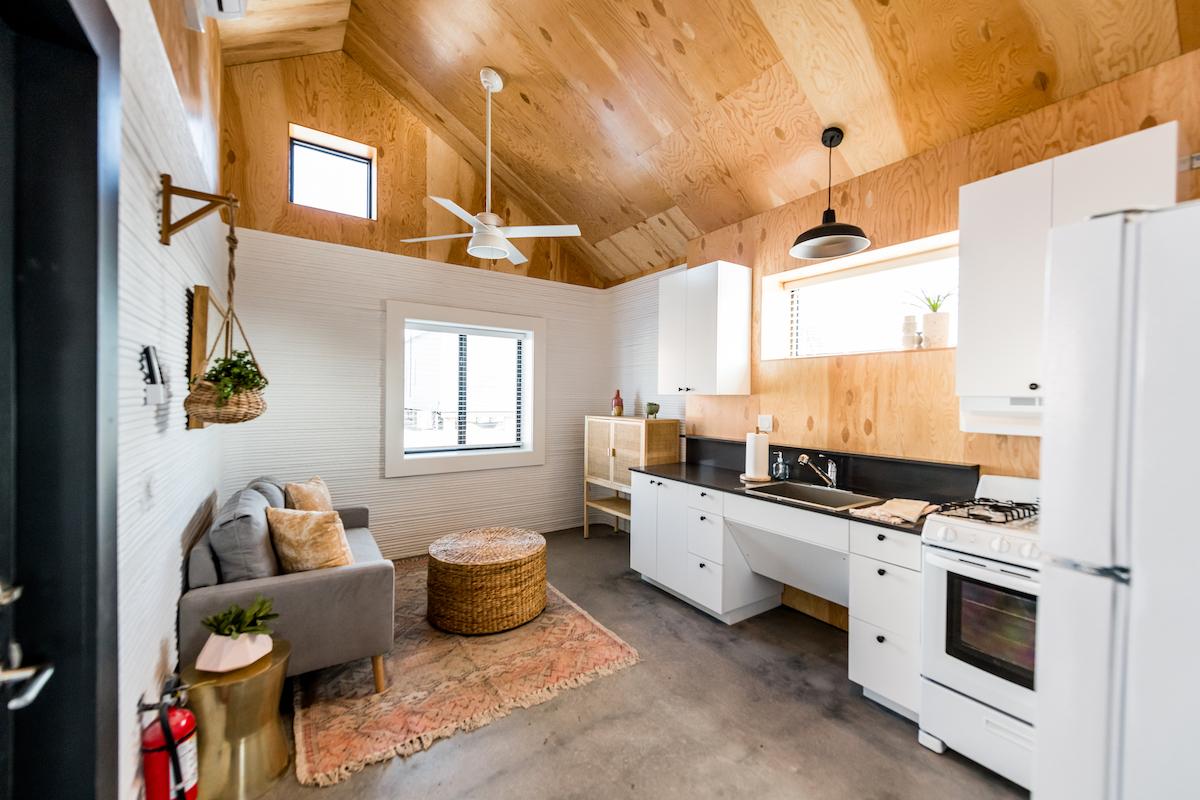 By the fall of 2020, the first house was complete. Then, in March 2021, The NY Post reported that Shea, now 70, had moved into the tiny home back in September, making him the first to live in a 3D-printed tiny house in the U.S. According to The Post, Shea once faced a heroin addiction, he was formerly homeless, and he most recently lived in an RV. His new 400-square-foot home costs him $300 a month, and the Community First! Village provides support programs to help residents.
Article continues below advertisement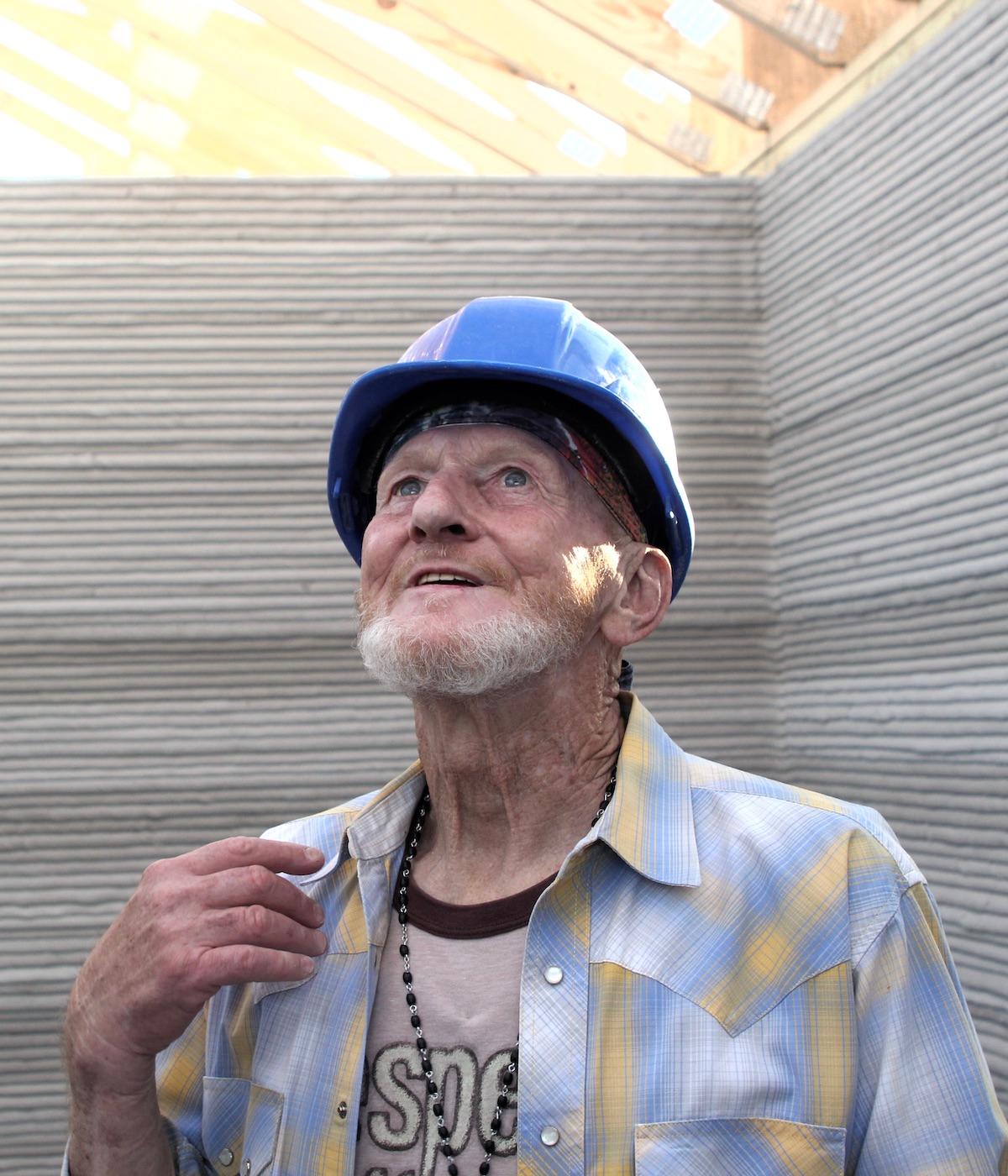 "When I found out I'd be the first person in America to move into a 3D-printed home, I thought it was pretty awesome," Shea told The Post. "The very people I used to run away from, I'm running to. If you've been on both sides of the fence, you know some people just need a little encouragement and support."
Article continues below advertisement
Now, thanks to his new home and the support of the village, Shea says his whole life has turned around. "Everything I do is just the opposite, and I have many activities to do every day with others," he said.
These 3D-printed homes are sustainable because they are resilient.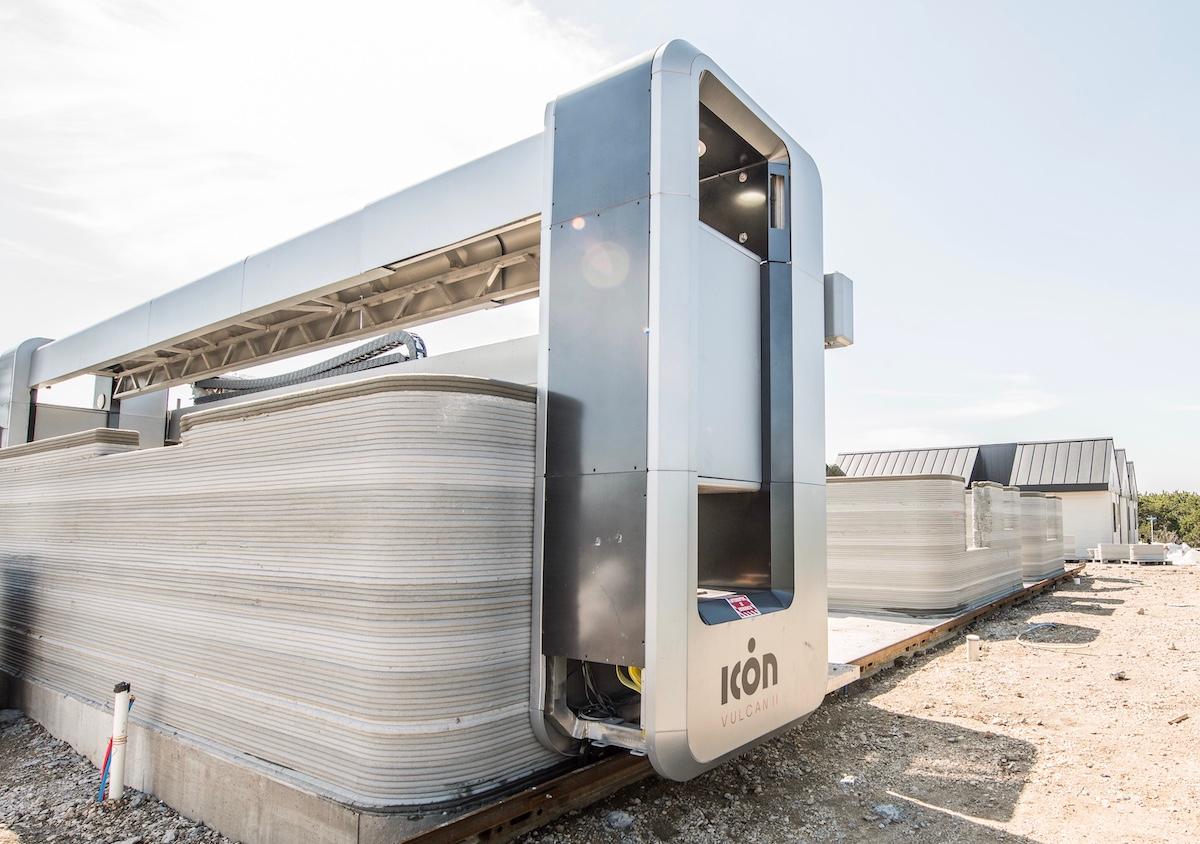 Article continues below advertisement
While concrete is not typically known as an eco-friendly material, Ballard believes concrete's resiliency makes it the perfect material for these homes.
Article continues below advertisement
Concrete "is going to last a lot, lot longer than most conventional building materials," Ballard told Green Matters. "So we think that on the full, zoom-out, wide analysis, that the slightly higher embodied energy of using a material like concrete is outweighed in the long run by transitioning to a way of building that's much, much more resistant." These concrete tiny houses should be able to withstand any natural disaster that might hit the Austin, Texas area.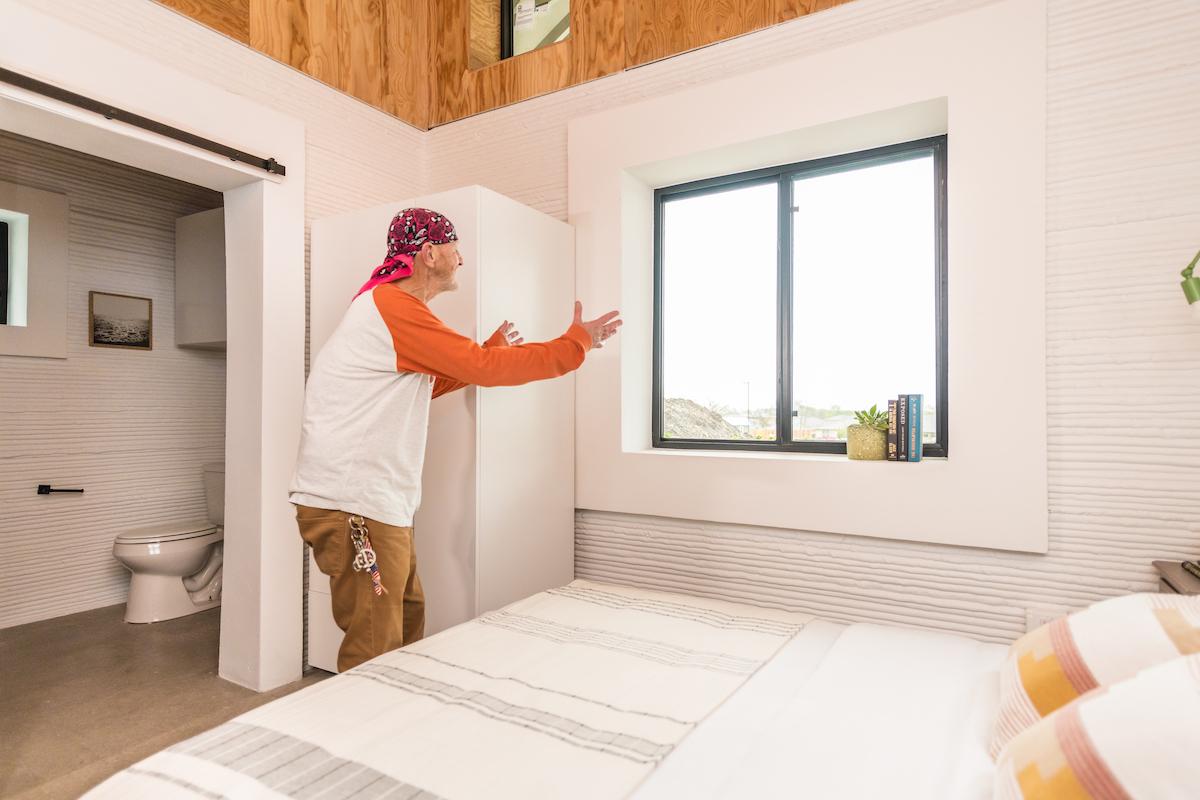 Article continues below advertisement
And according to Brett Hagler, New Story's co-founder and CEO, 3D-printing tiny homes produces "substantially less waste versus traditional construction." As he explained to Green Matters in 2019, "The printer only uses the concrete that is needed so there's not waste of construction materials with each home."
Each 3D-printed tiny house costs an estimated 20 to 30 percent less than a tiny house made with traditional construction, ICON tells Green Matters. These funds primarily come from donors, according to Hagler.
UPDATE, Friday, March 26, 9:15 a.m. ET: This story was edited to include several updated details from ICON.