Minnesota's Nuclear Leak From November 2022 Is Still Being Cleaned Up, Four Months Later
In Nov. 22, Xcel reported a nuclear leak to the NRC, at its Monticello Nuclear Generating Plant, which is just outside of Minneapolis, Minn.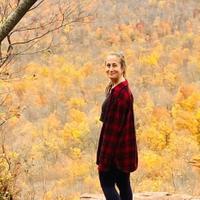 While many advocate for nuclear energy in the push to transition from fossil fuels, the possibility of a chemical spill is something to consider.
Xcel Energy sustained a nuclear leak at its Monticello Nuclear Generating Plant, which is 35 miles northwest of Minneapolis, in November 2022. Though local communities and the environment supposedly weren't at risk, state, federal, and local officials have continued to monitor the cleanup of the 400,000 gallons of radioactive water that spilled.
Article continues below advertisement
"We have taken comprehensive measures to address this situation on-site at the plant. While this leak does not pose a risk to the public or the environment, we take this very seriously and are working to safely address the situation," Chris Clark, president of Xcel Energy – Minnesota, North Dakota, and South Dakota stated in a press release from March 16.
It turns out this has been a known problem since the end of last year, but it's being closely monitored.
"We continue to gather and treat all potentially affected water while regularly monitoring nearby groundwater sources," Clark continued. "We will continue to partner with local groundwater specialists, and we remain in close cooperation with state and federal regulators and our local community throughout the remediation effort."
Article continues below advertisement
How did the Minnesota nuclear spill happen?
On Nov. 22, Xcel reported a radioactive water leak at its Monticello Nuclear Generating Plant, which came from a water pipe running between two buildings. Supposedly, the plant took quick action in containing the leak. For the last four months, according to the press release, the company has been pumping, storing, and processing the water, which contains low levels of radioactive tritium.
Since the spill, Xcel has recovered 25 percent of the released tritium.
Article continues below advertisement
However, it appears all of the leaked water has been contained on-site, with none detected in local drinking water or anywhere beyond the facility. But nonetheless, the cleanup process is still being heavily monitored by state and federal agencies, to protect nearby neighborhoods and ecosystems.
By spring 2023, the facility will have a new, permanent system that diverts water to an in-plant treating system, to ensure no groundwater gets out moving forward.
Though nuclear leaks sound worrying, Nuclear Regulatory Commission (NRC) spokesperson Victoria Mitlyng stated via Axios: "the public in Minnesota, the people, the community near the plant, was not and is not in danger."
So, why are we so relaxed about this concerning news?
Article continues below advertisement
Why aren't people concerned about the Minnesota nuclear spill?
Although a nuclear spill is concerning, this is nothing to be worried about.
According to Axios, the leak wasn't even publicly announced for four months, as it "poses no health and safety risk to the local community or the environment." It never even reached the point that would mandate a public announcement.
The chemical that was released, tritium, is also "naturally present in the environment" and its levels of radiation are as low as the amount of radiation we regularly consume. But it's only bad to consume in high amounts, and it didn't even impact local drinking water, anyway.