Chernobyl's Exclusion Zone Is Now Home to Several Endangered Eagles
Although Chernobyl's exclusion zone is still unsafe for human life, Greater Spotted Eagles are now thriving there, as it's untouched by human life.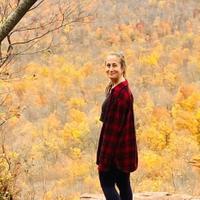 You're probably somewhat familiar with the unthinkable disaster that took place in the Ukrainian city of Chernobyl in 1986 — just 35 years ago, a series of nuclear reactors unexpectedly exploded, causing large amounts of nuclear waste to poison the city. Citizens were seriously injured and even killed. And although the city is still completely abandoned in terms of human inhabitants, the Chernobyl exclusion zone is now home to several endangered eagles.
Article continues below advertisement
The waste site hasn't even been reopened to the public due to the toxicity of nuclear waste, but conservationists are blown away — and excited — by just how much eagles have repopulated in the abandoned Ukrainian city.
"The colonization of Greater Spotted Eagle and its continued increase in abundance is one of the most remarkable findings of our study," the British Trust for Ornithology team, who led the study, wrote as per Newsweek.
"These trends are the opposite of what happens when a habitat is degraded and shows the natural recovery of the ecosystem after intensive human use before the accident," Adham Ashton-Butt, who co-authored the study, said according to Newsweek. "This change in habitat and species occurred with very little human influence and shows that by reducing human pressures, nature can recover with little or no management by people."
Article continues below advertisement
Why are eagles reproducing in Chernobyl?
The British Trust for Ornithology (BTO) released a press release on Jan. 22 that revealed the extent to which rare Greater Spotted Eagles are thriving in the area right now. The beloved bird is rare in Europe, and went completely extinct in Ukraine prior to the accident. But the nuclear explosions blocked off 1,000 square miles of land, and blocked all drainage canals. The landscape became drenched in water, attracting a wide range of wetland species — including the Greater Spotted Eagle.
Article continues below advertisement
With so much land blocked off to the public, still to this day, the Greater Spotted Eagle population has had a chance to rewild without any humans around. Conservationists have been closely monitoring Chernobyl's Greater Spotted Eagle population since 1998, and in during the last count, 13 pairs were breeding in the exclusion zone. In the future, this could greatly affect how conservationists proceed to bring back populations of critically endangered species in the future.
Article continues below advertisement
This study has given quite a bit of conservation insight.
The accidental success of bringing back the Great Spotted Eagle population says a lot about eco restoration.
"Our work shows that rewilding could be a valuable method to conserve threatened species and restore ecosystems," Ashton-Butt said in the press release. "Rewilding, or restoration with reduced management, is becoming an increasingly employed method to deal with the global biodiversity and climate change crisis."
Luckily, the toxicity of the site doesn't seem to be affecting the eagles. And since hunting is illegal in the zone, which means other endangered species like wolves and White-Tailed Eagles are coming back and repopulating in the area.
"However," Ashton-Butt continued, "long-term data on the impact of rewilding on wildlife communities are scarce or non-existent. Our dataset offers a rare exception, allowing us to show the effects on birds of prey of over thirty years of land-abandonment of previously intensively farmed area."
Nevertheless, we're absolutely thrilled to hear the endangered bird is making a comeback.