After the Holidays, Disney's Gingerbread Houses Feed Pollinators
What happens to Disney's iconic gingerbread houses after the holidays? They don't go to waste — instead, the chocolate feeds local pollinators.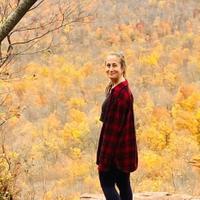 Disney World is notorious for going balls to the wall for each and every holiday, including Christmas. It's no surprise that the multi-billion-dollar amusement park and resort invests unthinkable amounts of time, effort, and money to transform its Orlando, Fla. paradise into a winter wonderland — and the parks' massive gingerbread mansions are no exception.
But what happens to Disney's gingerbread houses after the holidays are over?
Article continues below advertisement
As wasteful as amusement parks can be, the media giant actually came up with an eco-friendly way to get rid of them once the most wonderful time of the year is over. Not only does it divert landfill waste, but it also helps out local pollinators.
"10 years ago, when performing our annual gingerbread display cleaning, we noticed bees were very attracted to the sugar on the displays after deconstruction," Barry Stockwell, Planned Work Specialist with Event Decorating Support, stated via WDWNT.
So, that's how they decided to get rid of the displays — they'd feed them to local bees.
"We decided to bring the display pieces to our Disney tree farm and lay them out in our field to give the bees a chance to collect the sugar on the wooden structures," he continued.
Article continues below advertisement
What does Disney do with its gingerbread houses after the holidays?
Once it's time to take down the Christmas trees and put away the ornaments, Disney World has come up with the ultimate strategy to dispose of its life-size gingerbread houses, fit for a sugar-loving human being. And no, it doesn't involve shoving anything into a dirty, overflowing landfill.
Instead, according to a TikTok video that went viral last year, the Orlando-based park breaks down every piece of cookie and candy that goes into building the houses and characters.
Article continues below advertisement
Then, the gingerbread houses are brought to a local tree farm, where the local bees get to have their own holiday feast.
That's right — the sugar attracts local pollinators, and they mop up all of the delicious sugar that comes from the cookie and candy bits. This benefits their populations by preventing starvation, which is becoming a more prevalent problem with U.S. bees due to habitat destruction and land-clearing.
They can then stay well-fed during the state's colder months, and once the wooden structures are cleaned, they can be reused next year.
"This helps the declining bee population by keeping them well fed during the winter months when food sources are harder to find," Disney Sous Chef, Rihanna, explains in the video. "The wooden structures used to build the displays are then washed so we can reuse them during the next holiday season.
Article continues below advertisement
But, this is only at Orlando's Disney World.
While this is a great solution, according to People, Disney's gingerbread houses only undergo this nifty process at Walt Disney World in Florida — it's unclear what they do with gingerbread houses after the holidays, at the other U.S. parks.
We hope there's an eco-friendly solution, but there aren't many things you can do with gingerbread besides feeding them to bees and eating it.
Obviously, over-the-top Christmas decorations like these can be expensive and wasteful, but we're glad a decent solution has been found for disposing of the gingerbread mansions. We'd like to think the park goes through great lengths to sustainably get rid of other Christmas decorations, but it's pretty unlikely.