These Sustainable DIY Ornaments Will Put You In the Holiday Spirit
Making sustainable DIY Ornaments is not only a fun activity, it's a great way to bring loved ones together during the holiday season.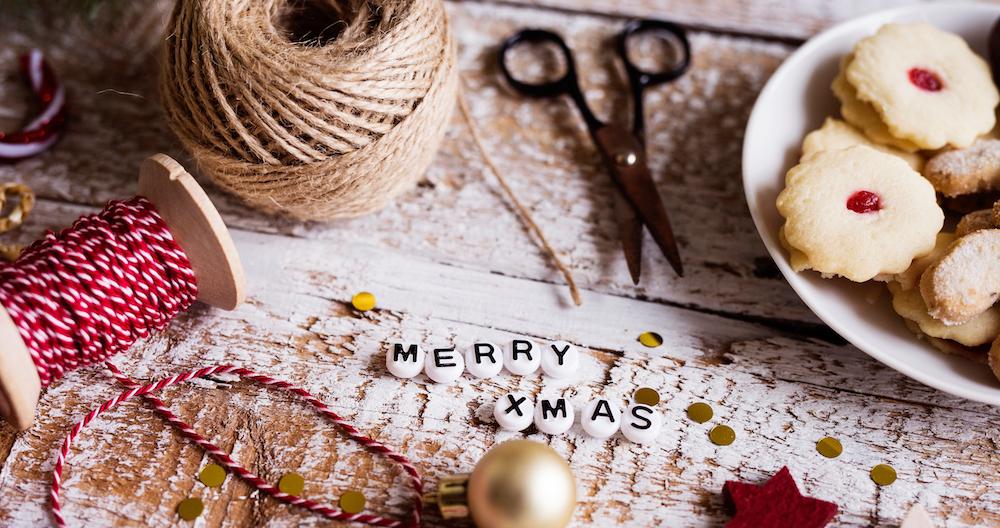 One of the most loved traditions of the holiday season is decorating a Christmas tree. There are so many different options on the market and ways to make a tree unique — and we're big fans of making sustainable DIY ornaments yourself.
Article continues below advertisement
Unsurprisingly, DIY ornaments are a fun, creative way to get loved ones together and express themselves. And if you want to make your own, you can do so in an eco-friendly manner. Here are a few different methods for you to try out and decorate your tree in a way that is uniquely your own.
Twig stars
These twig stars by Pebble Magazine are quick and easy. All you need is the following:
Five twigs of equal length
String
Turmeric
Twine
To make these ornaments, start off by dyeing your string using the turmeric to give it a bright yellow color. The instructions say you should have about five to 10 inches of string per ornament. Then, let the string dry.
Article continues below advertisement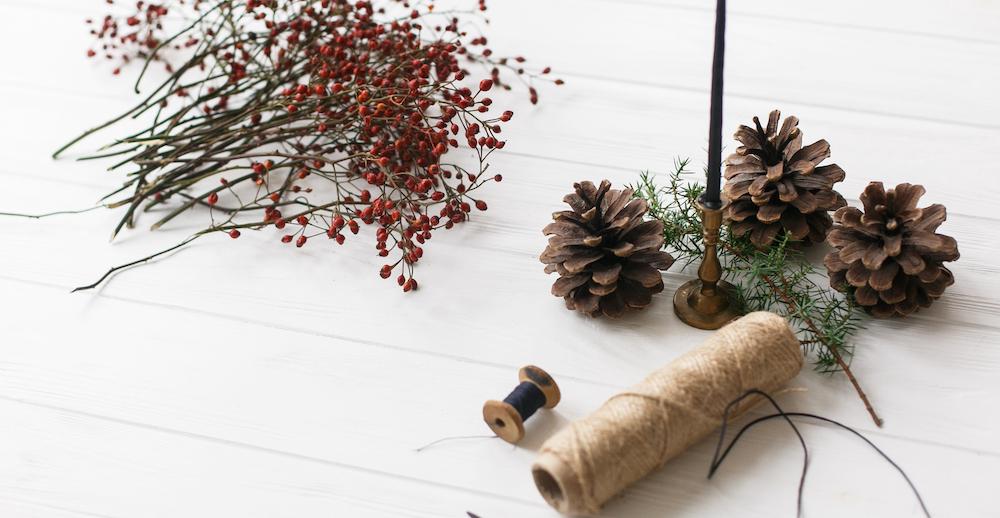 After the string dries, use it to try the ends of your twigs together. Some people may find it helpful to make the star formation beforehand to get a visual of the final product. Once all the star's ends are tied together, use the twine to make a loop and tie that to your ornament. Now, you should have a brand new star that's worthy of being hung on your tree.
Article continues below advertisement
Dried orange garland
A festive and sweet-smelling decoration is a dried orange garland. Here's what you need:
Oranges
A knife
An oven
Toothpicks
Paper towels
A baking sheet
String
Before you make this one, you need to figure out how long you want your garland. That will determine how much string and orange slices you need.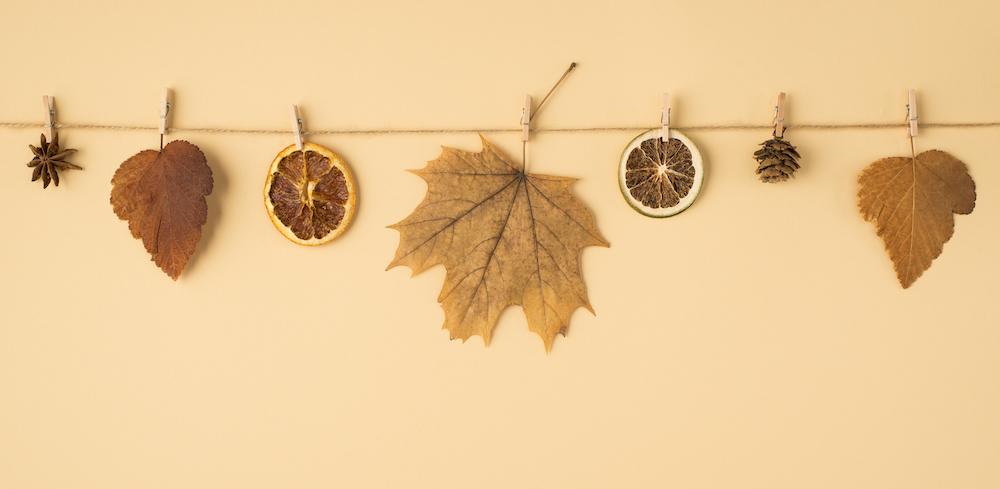 Article continues below advertisement
According to The Toasted Pinenut, preheat your oven to 200 degrees Fahrenheit. While that's heating up, you can start to cut the oranges. it's suggested that you make each of them 1/8th of an inch thick, but you can cut them to whatever thickness you would like. Then, press out the excess juice with paper towels or a reusable cloth.
Once the oven is ready, line up your orange slices on a baking sheet and pop them in. How thick you make your slices will determine how long they stay in. If you cut them to the recommended 1/8th of an inch, you should keep them in the oven for three hours. And make sure you flip them at the halfway point.
Article continues below advertisement
Once you take your orange slices out of the oven, give them some time to cool down. Then use toothpicks to make holes for the string to go through. But before you string up the slices, consider all the other ways you can decorate your garland. Feel free to use other fruits, leaves, popcorn, whatever you want. Once, you string them up, make sure to put a loop at each end and you're done.
Article continues below advertisement
Salt dough ornaments
These salt dough ornaments by Oleander + Palm look good enough to eat. Unfortunately, that's not the best idea considering that you want to put them on your tree. Here's what you need:
1 cup of salt
2 cups of flour
1 cup of water
A mixer
Twine
Rubber stamps
Cookie cutters
Parchment paper
Straws
To get started put the salt, flour, and water in a mixer and mix together until your dough is smooth. Then, between two pieces of parchment paper, flatten out the dough until it's 1/4 of an inch thick.
Afterward, use the stamps to design your ornaments and cut them out with cookie cutters. Use the straw to create a hole big enough to hang your custom artwork on your tree. Then, bake them at 248 degrees Fahrenheit for three hours. Make sure you let them cool down before you string them up. Once that's done, you can use the twine to hang them.