Florida's Latest Red Tide Sparks Concern Among Pregnant People, the Elderly, and More
How does red tide affect pregnancies? Also known as harmful algal blooms, they can take a toll on the health of anyone who is exposed.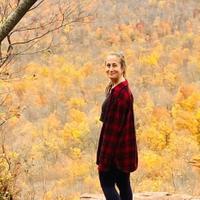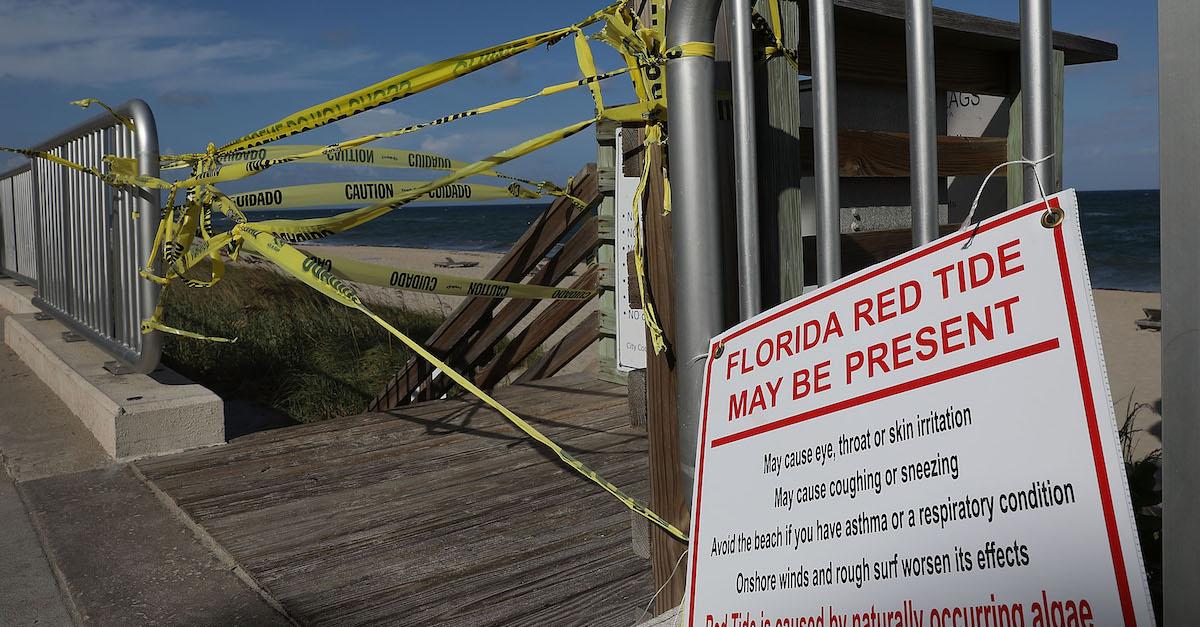 Article continues below advertisement
It's early in the year for red tide to hit the Sunshine State, but evidently, this one is due to a lack of winter weather pushing out the algae from last fall.
"This is kind of the last part of a bloom that started up in the fall, and so we're seeing, what I hope is the tail end of this," NOAA oceanographer Rick Stumpf stated via the New York Post. "Typically, when we get into late December or January, we get the big systems coming down from the north and good strong north winds."
"Those tend to push them south and down and away from the Florida coast and have it go out through the Florida Straits," he continued. "This year, there's been very little, all through the month of January, very little of that."
That said, pregnant people, the elderly, and other beachgoers are quite concerned about Florida's latest red tide — which is why it's important for locals to know about its impact on human health.
Article continues below advertisement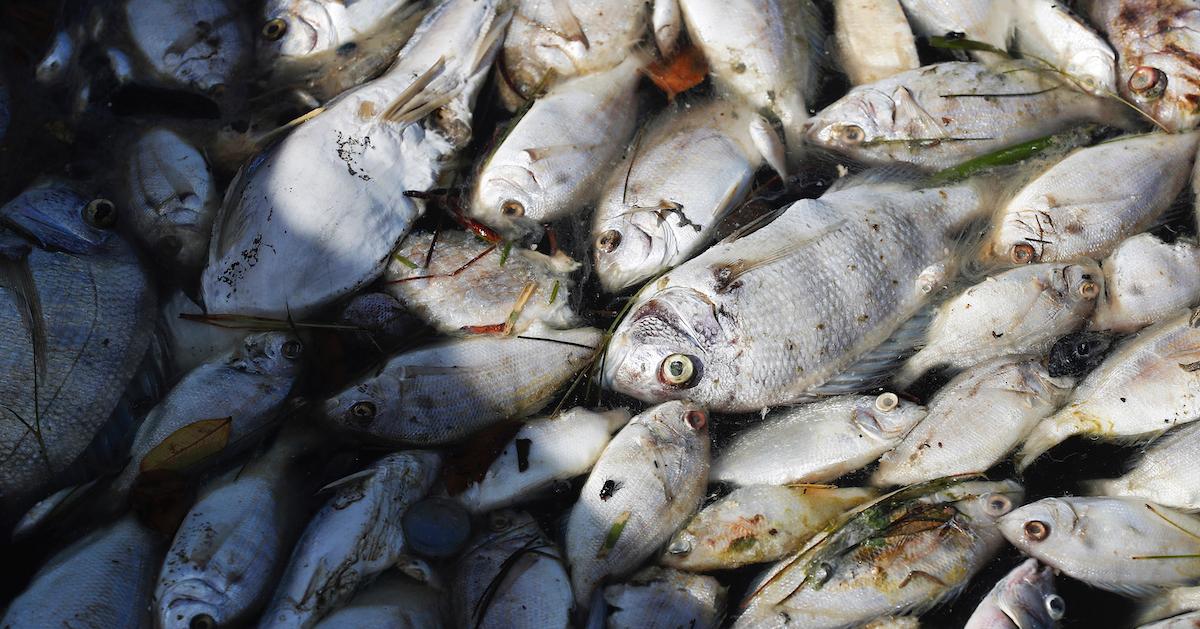 How does red tide affect pregnancies?
Red tide takes a harmful toll on all walks of life.
Per Florida's Fish and Wildlife Conservation, the red tide organism — Karenia brevis — produces a nasty toxin known as brevetoxins. When fish and other animals are exposed, they affect their central nervous systems and kill them. Pets are encouraged to stay out of the water during red tide, as are humans. People are also encouraged to keep a distance from the water, as toxins can be released into the air and trigger respiratory irritation.
Article continues below advertisement
So it comes as no surprise that pregnant people in particular should steer clear of any bodies of water affected by red tide.
According to a 2007 study published to PubMed Central, brevetoxins can be transferred through placenta. After closely studying how brevetoxins affect pregnant mice, researchers found that mothers who even just inhaled the brevetoxins could transfer them to the fetus, causing serious neuronal damage within the fetus' brain.
It's also important to note that these brevetoxins can be transferred through fish or shellfish, according to MotherToBaby, which means those looking to get a taste of southwestern Florida seafood should probably wait until the red tide dies down.
So bottom line: everyone should probably steer clear of southwestern Florida beaches and should refrain from eating local fish for the time being — especially if you're expecting.
Article continues below advertisement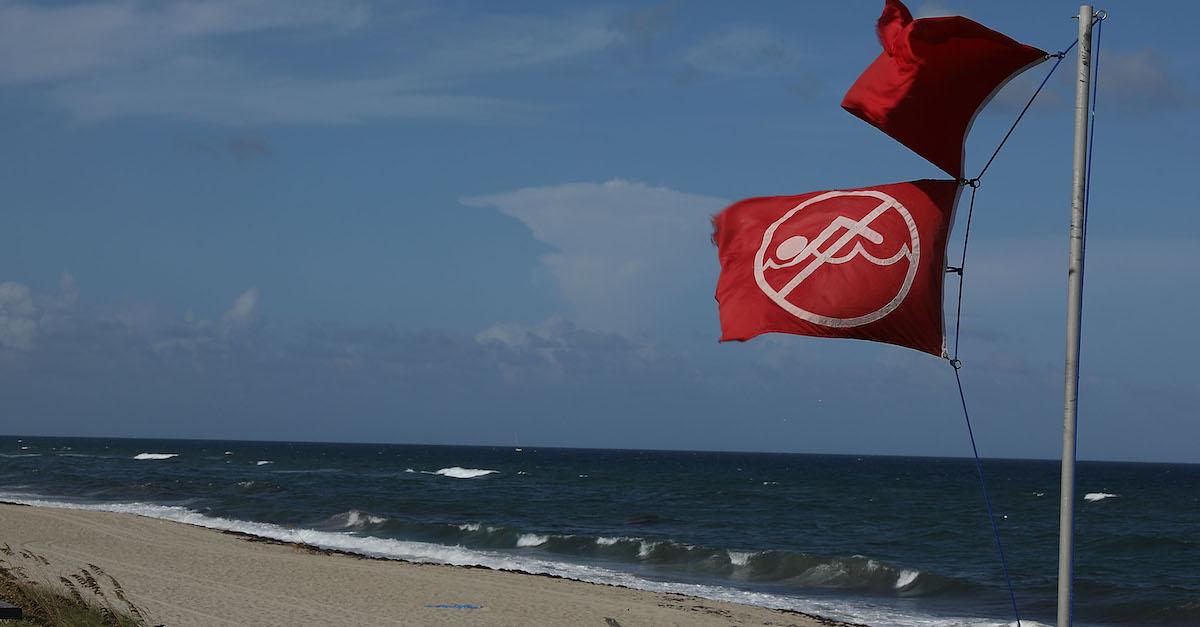 What causes red tide?
Although red tides can occur naturally, they are becoming more and more common with harmful human activities.
According to SciJinks, red tides consist of poisonous algae. The organisms grow and multiply in the salty seawater, and even though algae is generally pretty common in most bodies of water, the toxin-producing algae becomes so dense, to the point that the color of the water almost changes entirely.
There are many different things that can trigger red tides — agricultural runoff, specifically from fertilizers and pesticides, is one that's quite common. So can chemicals from factories, sewage treatments plants, and other nasty things that somehow make their way into the ocean.
Unfortunately, red tides are becoming increasingly difficult to avoid, with an uptick in harmful human activities, as well as lacking winter weather to push them out. But regardless, staying up-to-date on red tide warnings is imperative for the sake of your health.