Why Conservationists Are Fighting to Protect Georgia's Okefenokee National Wildlife Refuge
The Okefenokee National Wildlife Refuge is considered a highly biodiverse site, but it may be in danger with an upcoming mining project.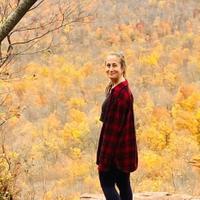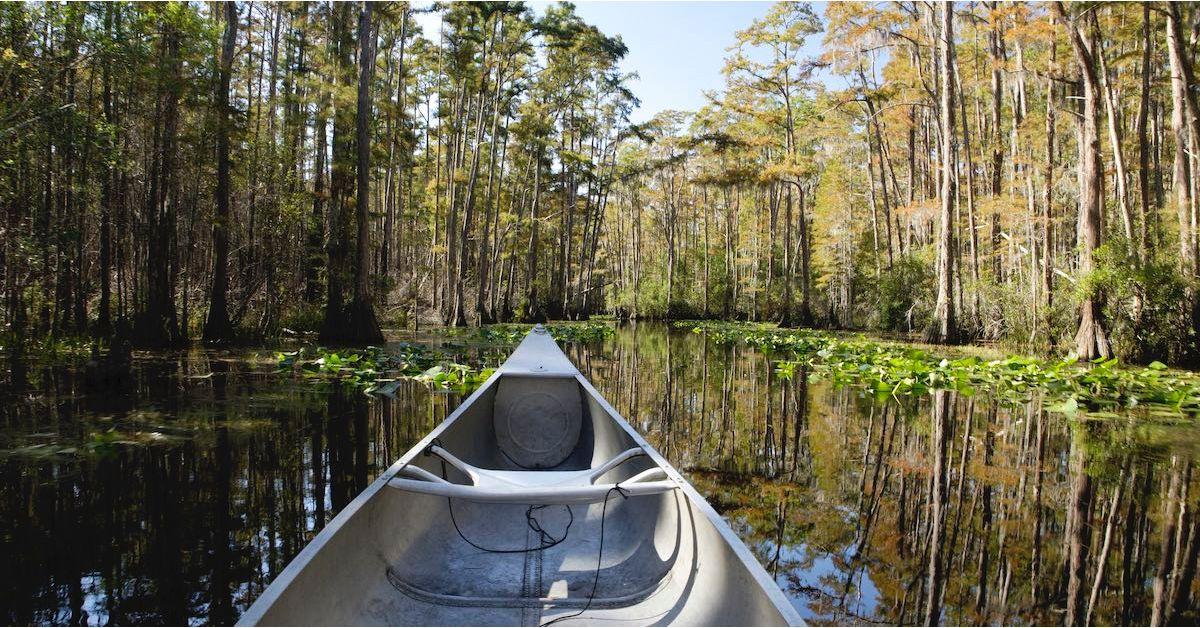 Mining continues to put natural lands worldwide at risk — and right now, U.S. conservationists are currently fighting to protect the precious Okefenokee National Wildlife Refuge from exactly that.
An Alabama mining company is planning to dig for heavy minerals in the southern Georgia refuge, which is home to wetlands, as well as a wide range of plants and animals. It's without a doubt that mining in this location would do irreparable harm to its wide range of natural inhabitants.
Article continues below advertisement
"Currently, the Georgia Environmental Protection Division (EPD) is reviewing permits that would authorize Twin Pines Minerals LLC, an Alabama mining company, to extract heavy minerals from Trail Ridge that forms the eastern border of the Okefenokee National Wildlife Refuge," reads an open letter addressed to the Georgia community, from Science For Georgia.
With the letter, the organization not only aims to educate residents, but it also encourages them to take action against this project, as well.
"As members of the scientific community, we are in no position to opine on the ultimate question — whether the mine is in the best interests to the people of Georgia," the letter continues. "Most of us have experience studying various aspects of the Okefenokee Swamp. All of us appreciate the need to preserve and protect iconic natural resources like the Okefenokee."
But why is this project forecasted to be so dangerous — and why is it so important to protect these swamplands?
Article continues below advertisement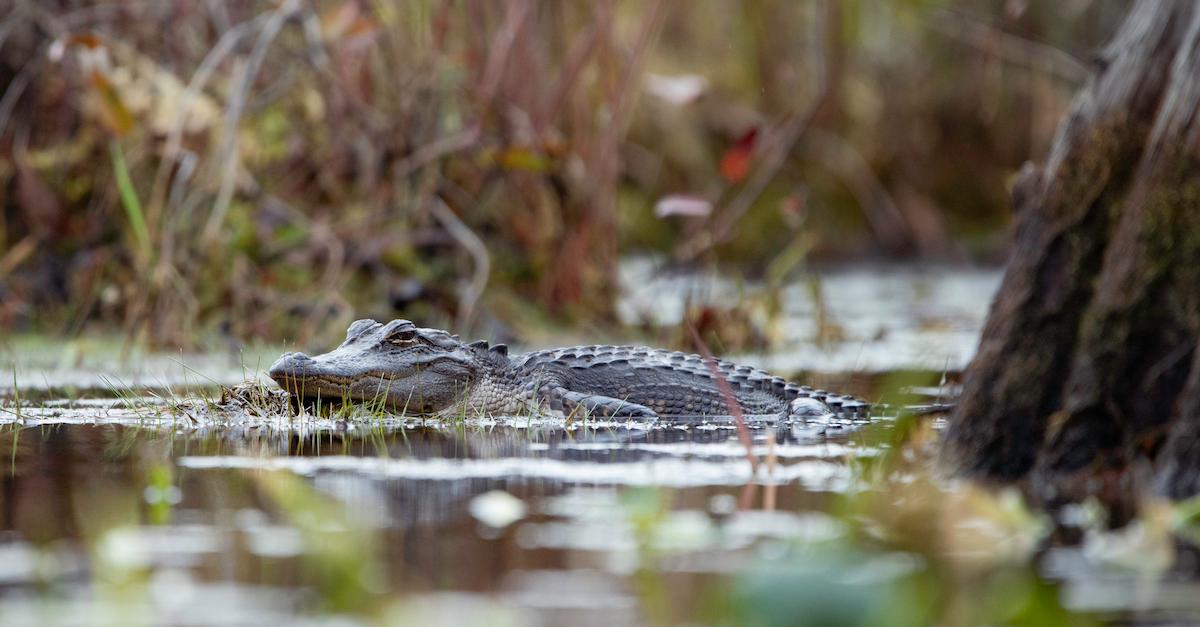 Why is the Okefenokee National Wildlife Refuge in danger?
Alabama mining company, Twin Pines Minerals, has proposed a mining project about 3 miles from the Okefenokee, to extract the mineral titanium dioxide from the area. According to The Guardian, titanium dioxide can be used in a wide range of consumer products, including paint and toothpaste.
The project would have miners effectively dig a 50-foot trench to extract said heavy minerals, before it would get filled back in. And while it sounds quick and simple, it puts the natural area at risk.
Article continues below advertisement
The area, which was granted national wilderness area protection back in 1974, has gone completely untouched for centuries. However, a project of this size would be catastrophic to its inhabitants and to its natural beauty.
Machinery used for this type of digging would release significant amounts of air pollution. Not to mention, the noise would scare off birds and other mammals. Depending on the time of year, this could impact their mating practices, feeding schedules, and more.
Also, the swamp has experienced serious droughts over the last few years. Wildfires have torn through the area with rising temperatures and lower amounts of precipitation.
According to The Brunswick News, the swamp feeds Suwannee and the Saint Marys rivers — and it's mostly supplied by rainfall. Twin Pines' project would use significant amounts of its water, which wouldn't be filtered back into the swamp. This could end up killing off trees, and other walks of wildlife in the preserve.
Article continues below advertisement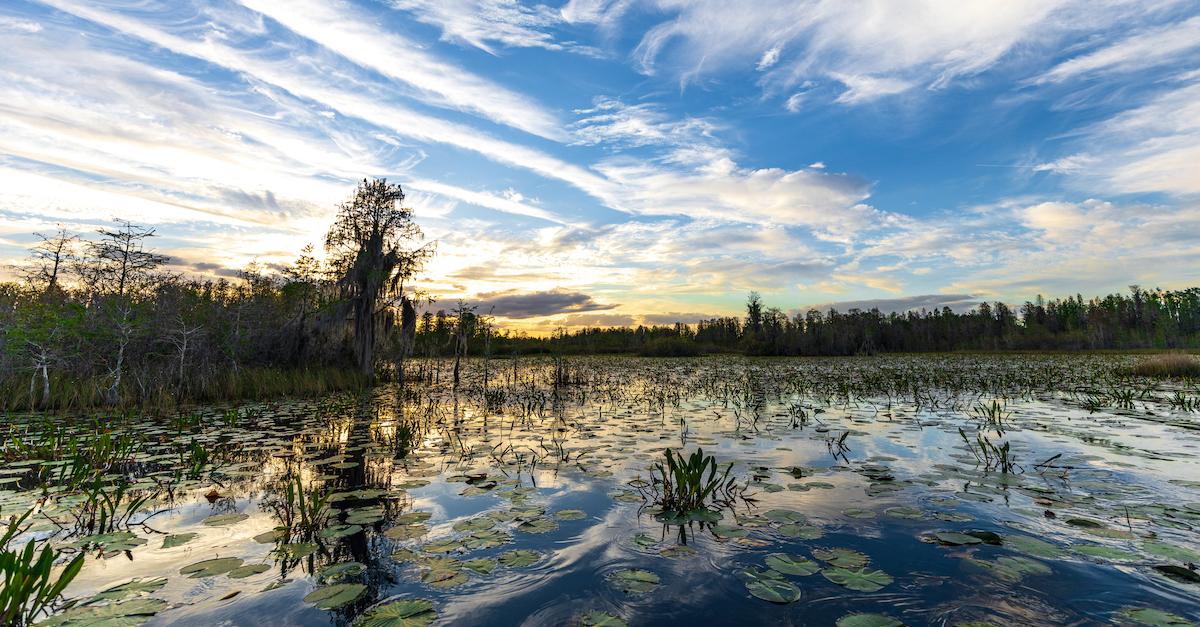 Why is the Okefenokee National Wildlife Refuge so important?
Saving the Okefenokee National Wildlife Refuge from harm is imperative, for the sake of Georgia's rich biodiversity. Per the U.S. Fish and Wildlife Service, the swamp is home to more than 620 varieties of plants, over 200 bird, about 50 mammal, 64 reptiles, and 39 fish species. Many of these species are already endangered, so putting their homes at risk would also put their populations at risk.
For this reason, it's considered a Wetland of International Importance, and may become a UNESCO site.
Article continues below advertisement
State politicians such as U.S. Sen. Jon Ossoff (D-Georgia) and U.S. Rep. Earl L. "Buddy" Carter (R-Savannah) are pushing for it to become a UNESCO site in the next few years, per Savannah Morning News, because of its ecological importance.
"The Okefenokee is a natural wonder and one of Georgia's most precious lands," U.S. Senator Jon Ossoff stated in a press release, after the refuge secured restored protection in June 2022. "I will continue fighting to protect it for future generations."
Granting the Okefenokee the status as a UNESCO site would further protect it from human harm. And in turn, this would not only benefit its biodiversity, but also the local economy and the tourism industry. Twin Pines can look for titanium dioxide somewhere else.