Another Dead Humpback Whale Found off the New Jersey Coast — This Time, in Seaside Park
Yet another dead whale was found off the coast off the coast of New Jersey, and this time, it was identified as a humpback whale.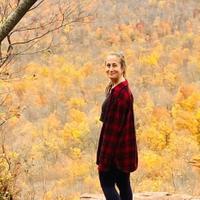 Article continues below advertisement
"Another dead whale off the coast of Seaside Park New Jersey this afternoon, it's another sad day with the passing of another humpback (based on photos) whale floating around 4,500ft off the Jersey Shore," Jersey Shore Fire Response wrote in a Facebook post on Wednesday, March 1. "The cause of death is unknown as the whale isn't shore yet."
Approximately eight hours later, Jersey Shore Fire Response updated followers with more photos of the whale, as well as another text update about the whereabouts of the deceased creature.
"The whale before dark around 6,500 feet offshore and about a half mile north from the first photos now off Seaside Heights," the organization wrote. Needless to say, it's a sad day for animal enthusiasts in the Garden State.
Article continues below advertisement
What to know about the humpback whale stranded in Seaside:
Not much is known about the latest humpback whale to wash ashore in New Jersey, as testing is still in progress. But according to Patch, the whale appeared to have been deceased for quite a while, after washing ashore in Seaside Park, around 7 a.m. on Thursday.
The inside of the whale's mouth was already biodegrading, emitting a smell of rotting fish. At only 12-feet-long, the whale is also presumed to be younger, as whales can grow up to 60 feet in length.
Article continues below advertisement
Around 10 a.m. on Thursday, staff from the Marine Mammal Stranding Center — which responded to the whale's beaching — started performing a necropsy. Similar to an autopsy, it sends tissue samples to pathologists, to figure out how the creature died. However, the results reportedly take a very long time to process.
"In fact, we are still waiting for pathology results from animals that stranded last summer," Marine Mammal Stranding Center officials stated via Patch.
"We have been transparent with the information we know from the preliminary necropsy results," they continued, "however we are at the mercy of the time it takes for final pathology results to be completed."
Officials initially thought this whale was the same one spotted near New York's Ambrose Channel on Monday, but evidently, this is different. And while the repeated strandings are devastating, right-wing politicians are using it as an excuse to shy away from transitioning to clean energy.
Article continues below advertisement
Seaside's mayor is using this as an excuse to ditch clean energy plans.
Even though NOAA experts insist there is no connection between noise that comes with mapping the ocean floor for offshore wind farms and whales' echolocation, per USA Today, Seaside Park mayor John A. Peterson Jr. is capitalizing on this tragedy to preach against wind developments.
"It's a very, very sad day, not just for us in Seaside Park, but I think for everyone throughout the Jersey Shore and indeed throughout the whole state of New Jersey," he stated via USA Today.
"The whales are speaking to us. And I think the message is loud and clear that we should pause, stop what we're doing," he continued. "Something is being done differently in the ocean in the last few months that has caused this dramatic upturn in the deaths of whales and dolphins along the coasts."
Sigh. Almost half of necropsies over the last several years have attributed strandings to ship strikes and commercial fishing, but people seem to only hear what they want to hear.