Yet Another Humpback Whale Has Beached Along the East Coast, in Long Island, N.Y.
On Tuesday, Jan. 31, a humpback whale washed ashore at Long Island's Lido Beach. Environmentalists and marine biologists are very concerned.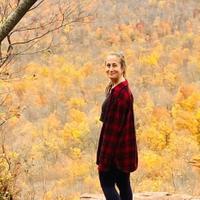 Environmentalists and marine biologists are plagued with concern after a humpback whale beached in Long Island on Tuesday, Jan. 31. This is the 10th incident of the like in recent months.
The whale was discovered around 7 a.m., already dead, and local environmental agencies — as well as National Oceanic and Atmospheric Administration (NOAA) and New York State Department of Environmental Conservation (DEC) officials — were called in to provide assistance.
Article continues below advertisement
The whale, who measured in at about 41-feet-long, had no visible injuries. However, he was set to undergo testing immediately to determine his cause of death.
"It's very sad," Town of Hempstead Supervisor, Donald Clavin Jr., stated via The Hill. "It really dug itself into the shoreline. We had to have a crane come to secure it to higher ground out of fear of high tide."
Though it was a devastating sight to see, the beached whale drew crowds from across the island.
"It's a majestic being," Clavin continued. "We've had a lot of people who've come down because they want to see this. It's a beautiful creature and the size in and of itself is astonishing but the circumstances around this are very depressing."
Article continues below advertisement
This is the 10th humpback whale to beach in the tri-state area, as of late.
And not to mention, it's the third whale to wash ashore Long Island within the last eight weeks.
According to Long Island Press, that part of Lido Beach — which is located in the town of Hempstead — was immediately marked off, to prevent onlookers from crowding the majestic creature. This is the largest whale to have washed up on Hempstead's shores on-record, and he's the first to do so in five years. However, one beached in Amagansett on Dec. 3, 2022, and along Rockaway Beach on Dec. 13, 2022.
Article continues below advertisement
Because of the enormous size of the whale — who was determined to be male and named Luna — he had to be moved to higher ground using a crane, according to the New York Post. The next step for him was to undergo a necropsy, which is akin to an autopsy.
Northwest Atlantic Marine Alliance experts then proceeded to examine the carcass later that day, peeling back the mammal's skin and using an excavator bucket to lift up his flippers, to determine what exactly caused his death.
Some are blaming clean energy production, though that doesn't seem to be the culprit.
According to USA Today, New Jersey politicians are requesting a temporary hold on offshore wind farming until experts can confirm that activities such as: underwater seabed mapping, soil borings, and turbine assembly isn't the route cause of these whale deaths.
Article continues below advertisement
How did the Long Island whale actually die?
Necropsy teams have confirmed offshore wind farming did not result in the whale's death.
According to CBS News, preliminary tests show the whale was likely killed as the result of a vessel strike. As it turns out, Luna has been tracked by scientists since the 1980s, and has spent most of his time in Maine and Nova Scotia. He was last spotted alive in September 2022, and was likely headed to the Caribbean for mating season.
"At this time, we really have no idea what happened to him. As we continue to find out more we'll definitely keep everyone updated," Andrea Gomez of NOAA Fisheries stated via CBS News. "The leading causes of death would be vessel strikes and fishing gear entanglement, but we're also still trying to determine what other possible causes of death it could be. It could also be natural causes."
That said, we will continue to mourn the death of Luna, and hope this doesn't continue to happen.