Space Junk Is Changing the Atmosphere in Mysterious Ways, and May Be a Bigger Problem Than We Thought
A study revealed that metal space junk from inactive satellites, rockets, and other debris can be changing the Earth's atmosphere as it vaporizes upon reentry.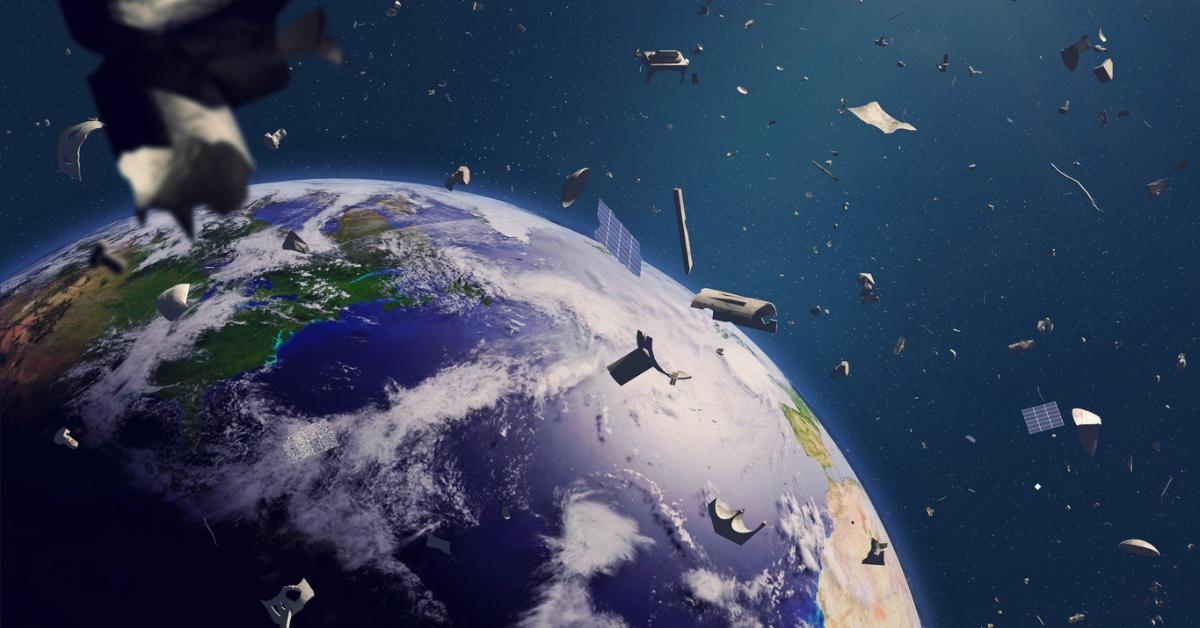 The Gist:
A study discovered "exotic metals" in aerosol particles on the Earth's stratosphere.
These metals could only come from space junk.
The problem could get worse as the number of satellites sent into low orbit increases.
Article continues below advertisement
Satellites, rockets, and other metal space junk that burns up during reentry to Earth could be changing the planet's atmosphere more than we previously thought, a study published in October 2023 found.
Article continues below advertisement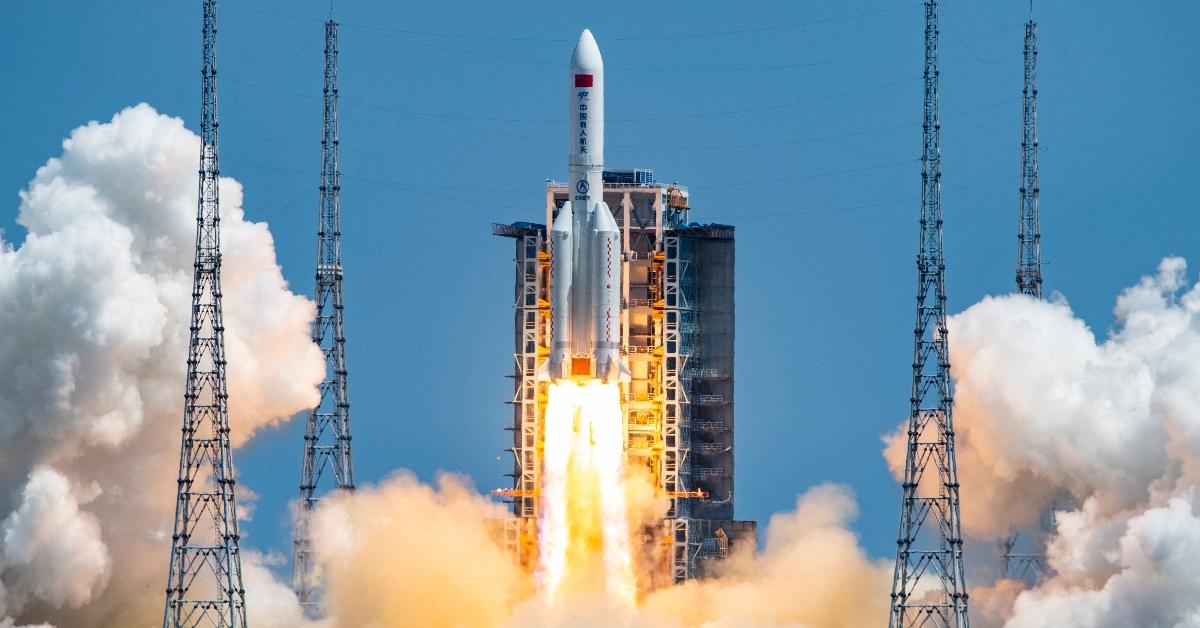 Metal space junk is altering the Earth's atmosphere.
According to the NOAA Chemical Sciences Laboratory, the SABRE mission used a custom-built instrument attached to a high-altitude research plane to gather aerosol particles from the stratosphere over the Arctic.
Article continues below advertisement
Of the sulfuric acid particles studied, about 10 percent of them contained aluminum or "exotic metals." This could have only come from space junk that vaporized when it reentered the Earth's atmosphere, the scientists believe.
Article continues below advertisement
"Two of the most surprising elements we saw in these particles were niobium and hafnium," said CSL research chemist Daniel Murphy in a statement. "These are both rare elements that are not expected in the stratosphere. It was a mystery as to where these metals are coming from and how they're ending up there."
Scientists reportedly found over 20 elements in the particles from spacecrafts and satellites. These elements included iron, lead, silver, magnesium, nickel, titanium, lithium, and zinc.
Article continues below advertisement
It's unclear exactly how this space junk will affect our Earth's atmosphere.
What does this finding mean for the Earth's atmosphere? According to Murphy, it's too soon to tell. "There will be a lot of work to understand the implications of these novel metals in the stratosphere," he stated, via the NOAA.
The findings raise more concern over the increase in satellite launches planned for the coming years. Researchers from the study say the amount of aerosol particles containing space junk metals could increase significantly as more satellites are launched into low Earth orbit.
Article continues below advertisement
"At 10 percent, the current fraction of stratospheric aerosol with metal cores is not large," said study co-author Martin Ross in a statement. "But over 5,000 satellites have been launched in the past five years. Most of them will come back in the next five, and we need to know how that might further affect stratospheric aerosols."
Space junk has been a growing problem for decades, and this research proves that the issue only getting worse. Cleaning space junk will help, but preventing it from forming in the first place is even more important.