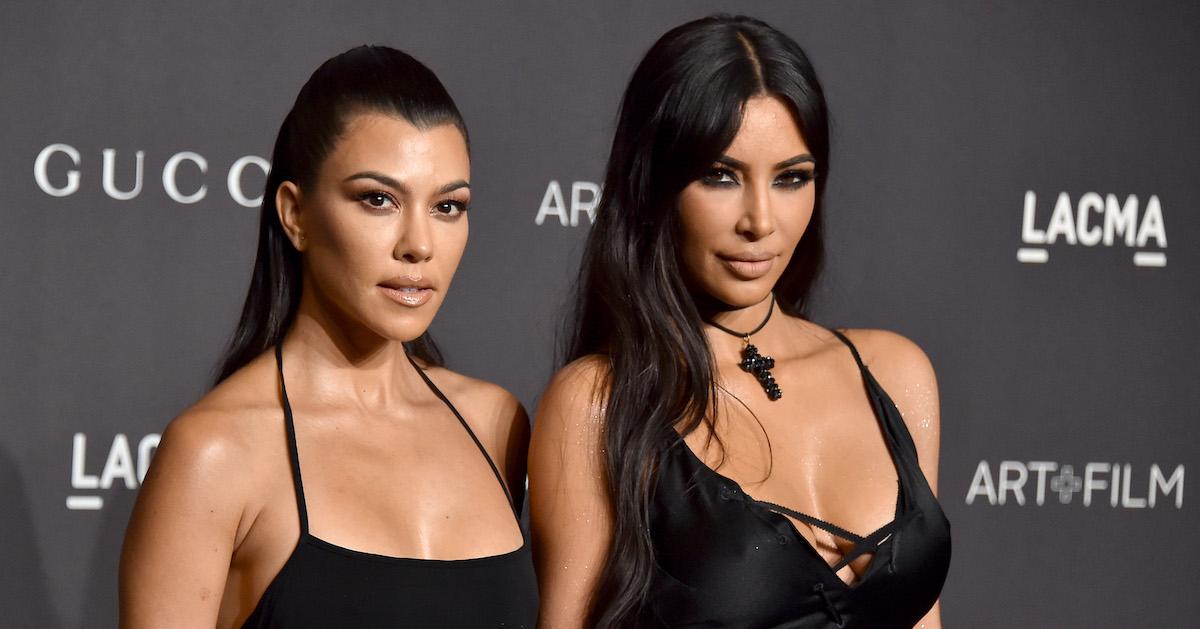 Amidst California Drought, Kim, Kourtney, and Other Celebs Called Out for Excessive Water Use
A few weeks ago, some of the Kardashians (among other celebrities) were shamed for excessive private jet usage… and now, more Kardashians (among other celebrities) are being exposed for some serious water waste at their homes, amidst California droughts.
Kim Kardashian's water use is of course going to be the most talked about, but others being put on blast are Kourtney Kardashian, Kevin Hart, Dwyane Wade, Gabrielle Union, Sylvester Stallone, and Jennifer Flavin. Keep reading for the details.
Article continues below advertisement
California's drought rules are particularly strict in Calabasas.
As reported by The Los Angeles Times, the above celebrities are part of a group of about 2,000 people to receive recent "notices of exceedance" from the Las Virgenes Municipal Water District, which serves Calabasas and nearby communities.
In late 2021, the district declared a local drought emergency, following California Gov. Gavin Newsom declaring a statewide drought emergency in October 2021. In May and June 2022, the Las Virgenes Municipal Water District sent out the notices to Calabasas residents who used at least 150 percent of their monthly water allowance at least four times.
Article continues below advertisement
The water budget for each home that is part of the Las Virgenes Municipal Water District differs depending on the amount of residents, the size of the property, and if any livestock live on the property. You can read the specific California drought rules for the Calabasas area here.
Kim Kardashian and other celebrities are being called out for wasting water.
Michael McNutt of the Las Virgenes Municipal Water District told NPR that in June, Kim Kardashian exceeded her monthly limit by 232,000 gallons of water on her two adjoining properties in Hidden Hills, right next to Calabasas. Kourtney Kardashian's California house used 101,000 additional gallons that month.
Article continues below advertisement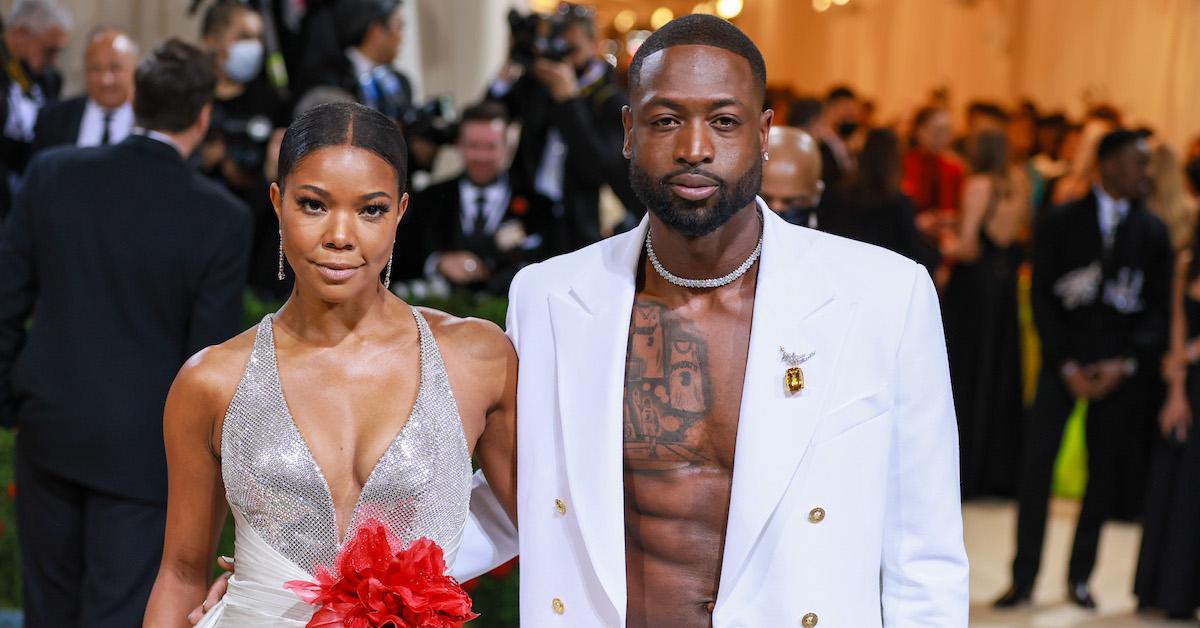 In May, Dwyane Wade and Gabrielle Union's property used an extra 489,000 gallons of water — which they told The Los Angeles Times was due to an issue with their swimming pool. They explained to the newspaper that they "have been doing everything we can to rectify the situation and will continue to go to extensive lengths to resolve the issue." Their June water use was significantly lower, but still 90,000 gallons above their limit.
Article continues below advertisement
Sylvester Stallone and Jennifer Flavin's representative told the newspaper that their excessive water use — which exceeded their monthly quota by 230,000 gallons in June — was due to watering the mature fruit trees on their property, which could die otherwise.
And in June, Kevin Hart's Calabasas property surpassed its monthly budget by 117,000 gallons.
Article continues below advertisement
Calabasas officials hope these celebrities will use their influence to fight the drought.
When the Virgenes Municipal Water District asked residents to reduce decrease their water use, they were threatened with extra charges — something that certainly would not put off the wealthy — and being forced to have a "flow restriction device" installed on their property.
"We're asking them to not just minimize their water usage, but we're also asking them, in a way, to just completely rethink what is aesthetically pleasing to them and how that'll impact their property values," McNutt told NBC News, noting that he knows this transition may take some time.
He is also hoping that these celebrities will use their influence to share the severity of the drought with their followers and maybe even work with the district on PSAs to educate the community on the topic.
Article continues below advertisement
That said, home water usage is not the primary culprit for the California drought. According to the Public Policy Institute of California, the state's water use is 50 percent environmental (rivers, habitat maintenance, supporting wildlife in wetlands, and for maintaining water quality), 40 percent agricultural (growing crops and especially raising animals for meat, eggs, and dairy), and just 10 percent urban (residential, commercial, and industrial).
So while asking residents to reduce home water use can make a difference — especially those who are using hundreds of gallons of water more than they're supposed to each month — the state government and agricultural industries are the ones with the power to make the greatest impact.