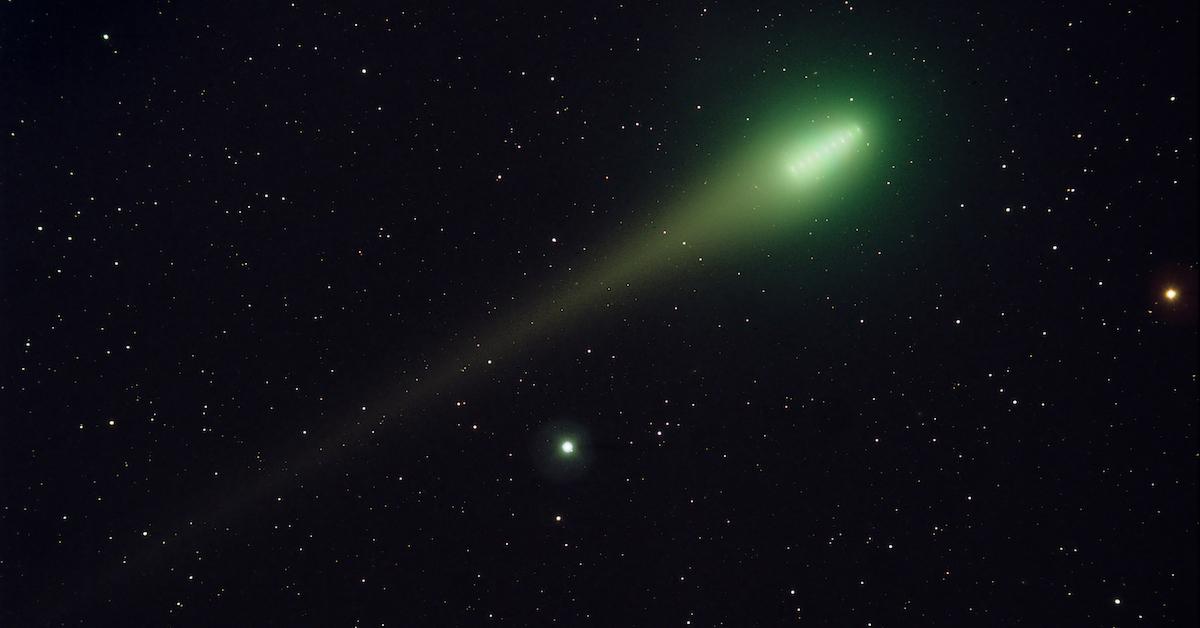 A Rare Green Comet Is About to Pass by Earth: How to See It
It's a bird! It's a plane! It's... a green comet!
If you enjoy taking in a celestial event, you'll be excited to learn about a rare green comet that is making its presence known in early 2023. The comet, which has not been visible from Earth in tens of thousands of years, is going to be an exciting sight to behold.
Article continues below advertisement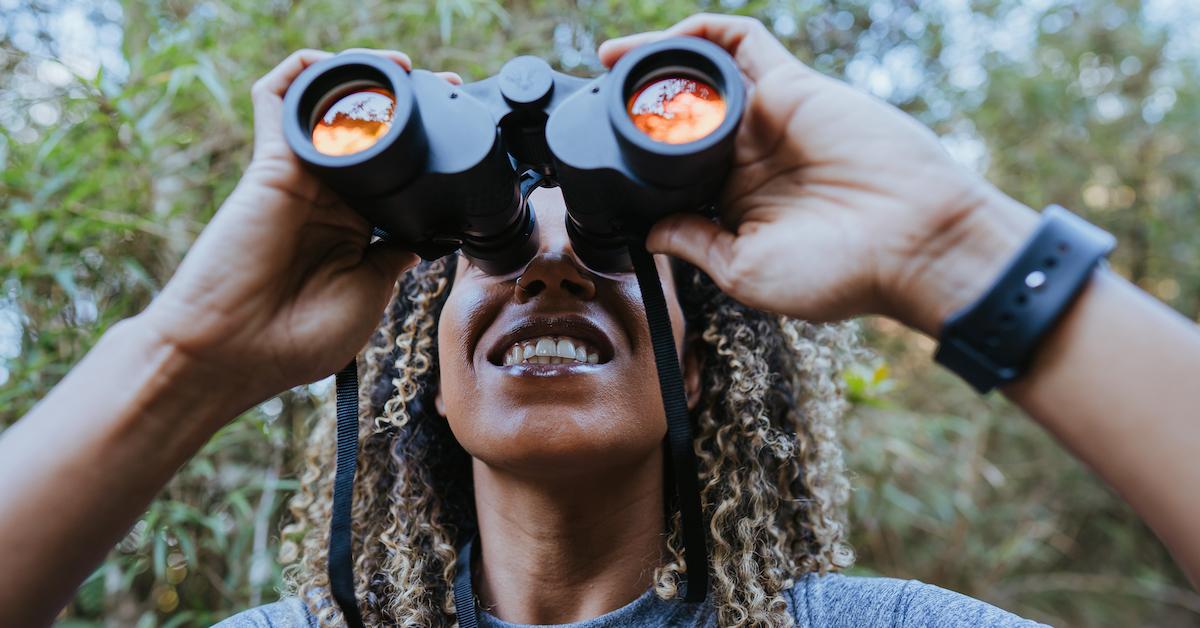 Article continues below advertisement
A rare green comet will soon approach the Earth.
The comet, also known as Comet C/2022 E3 (ZTF), will present a number of chances for you to take in a viewing.
Astronomers first discovered the green comet in early March 2022, from the Zwicky Transient Facility (aka ZWT) at the California Institute of Technology (Caltech), according to NASA.
Ever since, the comet has grown brighter and brighter as it traveled across the Corona Borealis, which is a constellation located in the Northern Celestial Hemisphere. Though the comet has only been visible with telescopes so far, it will soon be easy to see without any fancy technology.
As per IndyStar, the last time this comet was visible from our home planet was when when Neanderthals roamed the Earth. Neanderthals went extinct about 40,000 years ago, as per BBC News — so it's been a very long time.
Article continues below advertisement
When and how to see the green comet:
According to NASA, the green comet will be at perihelion (the point in its orbit at which it's closest to the sun) on Thursday, Jan. 12, 2023. This is also when people in the Northern Hemisphere will have the best view of the comet.
Article continues below advertisement
Then, the comet will reach perigee (the point in its orbit at which it's closest to the Earth) on Wednesday, Feb. 1 or 2. This is when people in the Southern Hemisphere will have their best chance to see the comet. That said, the Southern Hemisphere's view will not be as strong as the Northern Hemisphere's view, as per EarthSky.
There could also be another opportunity to look for the green comet on Jan. 21, as that is the next new moon, as per Space.com.
NASA says that it's difficult to predict just how visible a comet will be, but those two dates will most likely be your best chance to catch a glimpse of C/2022 E3 (ZTF).
Article continues below advertisement
"If this one continues its current trend in brightness, it'll be easy to spot with binoculars, and it's just possible it could become visible to the unaided eye under dark skies," NASA's Jet Propulsion Laboratory (JPL) stated.
Space.com states that Northern Hemisphere spectators should look upwards for the comet "when the moon is dim in the sky" in the early morning on Jan. 12. So prepare to set your alarm for some time before sunrise.
But no matter when you step outside to look for the green comet, make sure to bring a pair of binoculars, since there are no guarantees that the comet will be visible unaided. If you do have a telescope, you can try using that too.
And when you look up, EarthSky recommends looking for the constellation Boötes and the constellation Hercules, as the green comet is expected to be right between them.