Tuscon, Ariz. Residents Forced to Evacuate Following Major Hazmat Spill
After a truck tractor, which was carrying liquid nitric acid, crashed on a Tuscon, Ariz. highway, locals have evacuated and a highway shut down.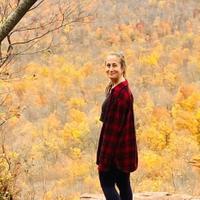 Article continues below advertisement
"The Arizona Department of Public Safety (AZDPS) is investigating a collision involving a commercial truck tractor hauling a box trailer that rolled over on Interstate 10 eastbound between Rita and Kolb roads at approximately 2:43 p.m. on Tuesday, Feb. 14, 2023. The commercial vehicle is leaking hazardous material," the Arizona Department of Public Safety announced in a press release.
"Troopers anticipate an extensive closure; motorists are advised to avoid the area," the release continued. "The AZDPS Hazardous Materials Response Unit and partner agencies including Tucson Fire Department, Tucson Police Department, Pima County Sheriff's Department and Marana Police Department are working together to mitigate the incident. First responders are working to evacuate a perimeter around the area of the incident."
Article continues below advertisement
How did nitric acid spill in Tuscon?
Disaster ensued in Tuscon, Ariz. when a commercial truck tractor pulling a box trailer crashed on Interstate 10 on Valentine's Day. The impact of the crash not only killed the driver of the truck, but it also triggered a dangerous hazmat spill.
According to The Hill, the state's health department, as well as the city's police and fire departments evacuated residents within half a mile, and ordered those within a mile to stay inside, as the truck had been carrying toxic liquid nitric acid.
Article continues below advertisement
Those commanded to shelter in place have since been relieved, but evacuations for those within a half mile are still in order to protect the community from the toxins in the air.
Interstate 10 was closed in both directions at the site of the crash, and authorities believe it may be closed for the foreseeable future, until everything is cleaned up thoroughly. Drivers are recommended to find alternative routes until then, and residents are being asked to steer clear of the area for the time being.
"This will be an extensive closure," DPS tweeted. "Motorists in the Tucson area should anticipate an impact on their Wednesday morning commute."
Although the smell has died down since the crash, there are still odors emanating from nearby waterways.
Article continues below advertisement
What is nitric acid and why is it dangerous?
Nitric acid (HNO₃) is a clear liquid with a distinct smell and red or yellow fumes. According to the CDC, it's used in a wide range of industries, to make polymers, fertilizers, dyes, and even explosives. It's considered highly dangerous, and those who work in those industries are put at risk daily.
Exposure can cause skin, eye, and mucous membrane irritation. It can also trigger dental erosion, delayed pulmonary edema, pneumonitis, and bronchitis.
Therefore, we're glad the mess is being cleaned up — we hope those nearby remain healthy despite the circumstances.