More Chemicals Were Released From the Derailed Ohio Train Than Previously Thought
What types of chemicals were released from the derailed Ohio train? It turns out there were more toxins released than previously assumed.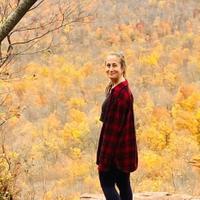 Article continues below advertisement
"We basically nuked a town with chemicals so we could get a railroad open," hazardous materials specialist, Sil Caggiano stated, as per WKBN. "I was surprised when they quickly told the people they can go back home, but then said if they feel like they want their homes tested they can have them tested. I would've far rather they did all the testing."
Caggiano is recommending those in the area see a doctor, and to document their health moving forward.
"There's a lot of what ifs, and we're going to be looking at this thing 5, 10, 15, 20 years down the line and wondering, 'Gee, cancer clusters could pop up, you know, well water could go bad," Caggiano continued. But what other kinds of toxins were released as a result of the disaster?
Article continues below advertisement
More than just vinyl chloride was released from the Ohio train crash.
When it was first reported that a train derailed in East Palestine, Ohio, experts were initially concerned about the vinyl chloride released from the crash. Per Cancer.gov, vinyl chloride is an explosive gas used to make PVC, which has been reportedly been linked to liver cancer, brain cancer, lung cancer, lymphoma, and leukemia.
But it turns out there were more chemicals beyond vinyl chloride on that train — and unfortunately, exposure to them can result in serious health issues.
Article continues below advertisement
It turns out that phosgene and hydrogen chloride were also among the chemicals released in plumes of smoke, per ABC News, which prompted mandatory evacuations.
Ethylene glycol monobutyl ether, ethylhexyl acrylate, and isobutylene were also in the derailed cars, and as it turns out, ethylhexyl acrylate is a carcinogen. Exposure can cause skin and eye irritation, while inhaling can cause respiratory issues.
Meanwhile, exposure to isobutylene can trigger symptoms such as dizziness and drowsiness, an ethylene glycol monobutyl ether can irritate the skin, eyes, nose, and throat, trigger nervous system issues, cause headaches, and vomiting.
These toxins can be deadly in high levels, and while it's supposedly no longer burning, it could be embedded in the soil. The soil has since been dug out, but the remnants in the air can still pose a risk to locals.
Article continues below advertisement
Why did the train derail in Ohio?
Unfortunately, the derailment didn't have to happen.
According to The New Republic, the workers of Railroad Workers United, or RWU, claim this damaging incident was triggered by malpractice resulting from cutting corners through Precision Scheduled Railroading. This means the movement of the individual cars, instead of the whole train, are being monitored less, making the train less safe and stable.
Basically, one of the cars experienced a mechanical failure which resulted in several of the cars tumbling off the track. The weight of the train was also reportedly unbalanced, with heavier cars in the back instead of the front. That means the heavier cars collided with the lighter ones, making for a bigger than necessary accident.
Regardless, we hope this mess is cleaned up sooner rather than later, and that nothing like this happens again.