Is NYC Undergoing a Science-Fiction Experiment? Why Green Slime Is Emerging From Sewers
What could the green liquid coming from city sewers have been? Social media users found a likely explanation for a weird occurrence.
For many, it was like a scene straight out of a science-fiction movie: New York City residents watched as what appeared to be green slime oozed from the city's sewers in November 2023. One person posted photos on social media of what was happening, asking for insight into the strange phenomenon.
Article continues below advertisement
On X (formerly known as Twitter), Dan Pantelo shared a picture that was almost too bizarre to be believed: on New York City sidewalks, some sort of green slime was coming from the sewers. Many other X users were quick to jump in with film or comic book references, while others offered possible logical explanations.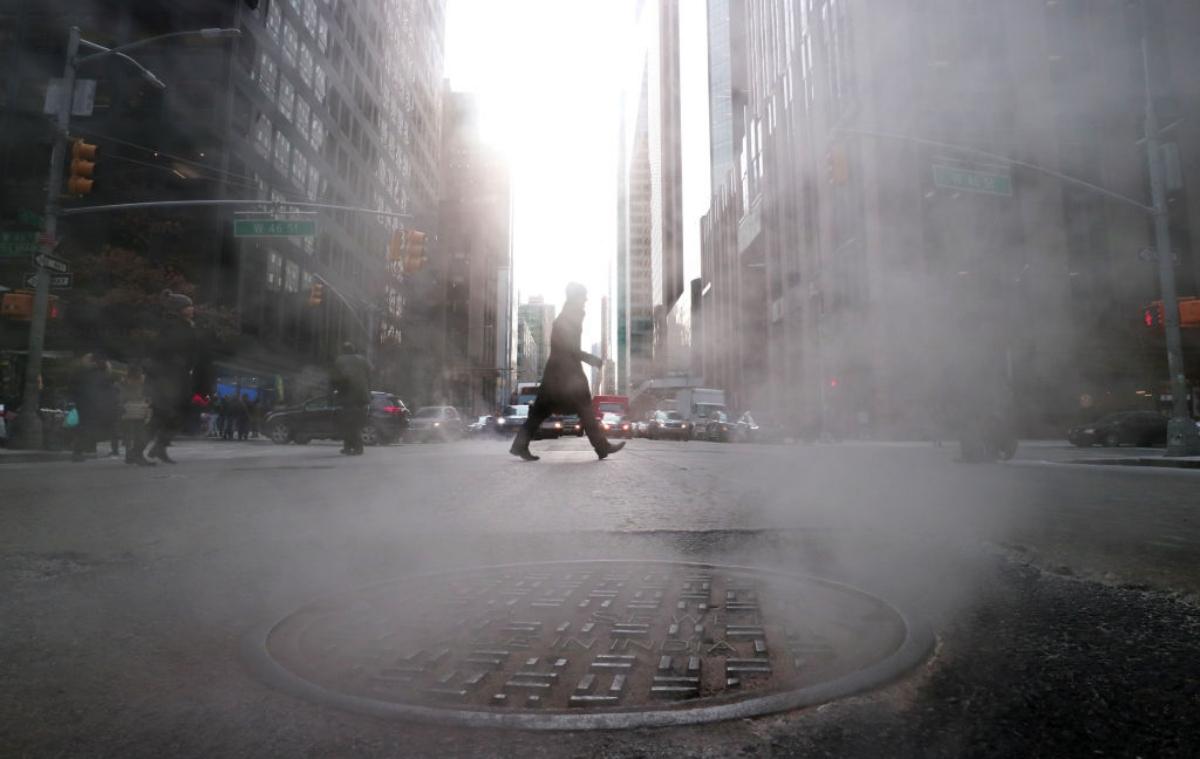 Article continues below advertisement
New Yorkers were puzzled by green slime leaking out of sewers in New York City.
On X on Nov. 2, 2023, Dan Pantelo shared a photo of the strange green substance with the caption, "So there's literal green sludge bubbling up from the ground next to World Trade Center right now." And strangely enough, it wasn't a prank. The next day, he also posted a short video showing the green slime from the New York City sewers.
Pantelo's original post, as of Nov. 7, has been viewed 25.6 million times, garnering a ton of attention. As you might expect, lots of people wanted to share their reactions, and it veered into the worlds of several well-known sci-fi universes. Many referenced Teenage Mutant Ninja Turtles, Batman, and of course, Ghostbusters.
Article continues below advertisement
In March 2023, when a similar incident happened, an MTA spokesperson told the New York Post, "Unfortunately, [there were no] reports of anyone gaining superpowers and/or any teenagers becoming sword-wielding turtles. I haven't heard any news of any particle accelerator explosions or lightning storms."
So what on Earth was this green substance?
Article continues below advertisement
Turns out, the green slime was actually intentional.
According to some readers on X, the green sewer water was likely an intentional thing, not a freak accident. X added a "Readers added context" fact-checking link to the original tweet about the sewer slime, noting: "This is water full of green dye. Plumbers frequently use harmless, fluorescent green dye to detect leaks in plumbing and sewage systems."
Article continues below advertisement
A link to a Wikipedia article about dye tracing is included as well, and many commenters chimed in that this was the most likely culprit: that it was the result of bright dye added to help officials track the flow of liquids through the sewage system.
As FOX 13 Tampa Bay reported, Pantelo appeared to joke about the source of the slime even after X added its community note and numerous others said it was probably dye tracing. He posted, "Contrary to the community note, I think the sludge is radioactive ooze. Source? Divine intuition."
Article continues below advertisement
Some X users didn't find his joke funny at all, however. In Pantelo's follow-up post a day after his initial one, he commented that people were still gathering around it. One user wrote, "Please.........please read the community notes on your post, it's not only correct, by going on and on you are merely showing to us you don't quite 'get it.'"