New Jersey Man Chops 32 Trees on Neighbors Lawn; Could Be Fined Millions
Grant Haber had trees illegally cut down from his New Jersey neighbor's land. How much might Haber end up owing in fines?
Article continues below advertisement
According to Popular Mechanics, Haber hired people to illegally chop down a number of trees that weren't actually on his own land. Why would someone do this, and what might be the legal consequences to Haber?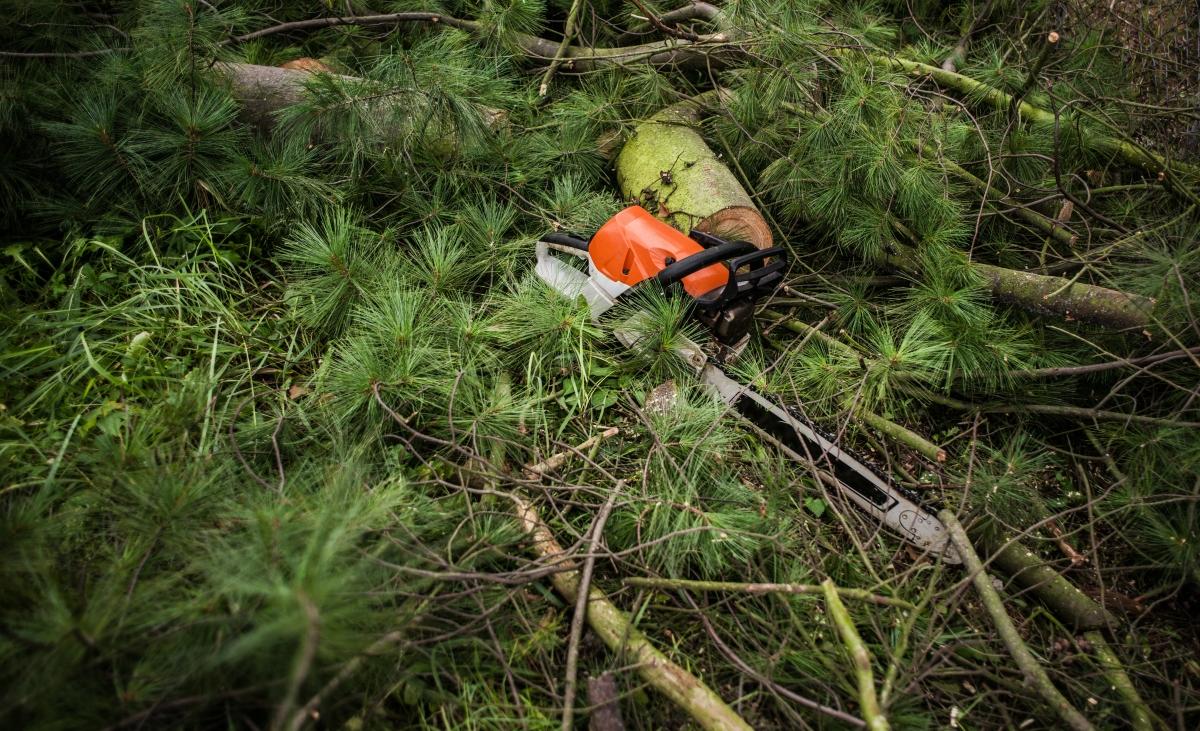 Article continues below advertisement
Here's what Grant Haber did with his neighbor's trees.
In Kinnelon, N.J., a man named Grant Haber reportedly hired people to cut down trees that were actually growing on his neighbor's property. Before the neighbor caught wind of the destruction, Haber had taken down a total of 32 full-grown trees. As Popular Mechanics reports, this could result in Haber owing hefty municipal fines.
The Kinnelon Municipal Court had arranged a preliminary Zoom hearing, but it quickly reached capacity. That has prompted the hearing to be rescheduled for July 18, 2023 as an in-person meeting.
Article continues below advertisement
How did Grant Haber cut down the trees without permission?
In early March of 2023, Samih Shinway caught workers in the process of chopping down trees on his property, per The New York Post. "I heard multiple chainsaws in the distance," he told the newspaper.
Shinway discovered multiple tree removal vehicles and four landscape contractors, and was told that "the owner" (meaning Haber) wanted a view of New York City and the mountains.
Shinway alerted the police, who ordered the workers to stop destroying the trees. He said 32 conifers were felled, ranging in age from 20 to 150 years old. (Who knows how many more trees would have been removed if Shinway hadn't caught them in the act?) The age of the trees is part of why Haber is now likely to be ordered to cough up a large amount of money.
Article continues below advertisement
How much will Haber pay for the removed trees?
According to NorthJersey.com, Haber is being fined $1,000 per tree, for a total of $32,000. But the cost doesn't end there. One Twitter thread claims that replanting the trees could cost $1.5 million, and that the contractors Haber hired to do commit his forestry faux pas may be fined up to $400,000, though those estimates have not been confirmed by authorities.
Kinnelon prosecutor Kim Kassar also stated to the Post that Haber may face a trespassing charge along with at least 32 counts of illegal tree removal.
Article continues below advertisement
If Haber is found guilty of these charges, the cost could be high since a town ordinance requires anyone who illegally removes trees to replace them with one of "like or superior species." Shinway, the wronged homeowner, said the job would require building a road to the planting site and watering the trees for two years. Other costs could add up due to adding soil, cleanup of the site, and removing invasive species.
People were upset on TikTok about the tree removal.
On the TikTok page of The Garden State Podcast, a number of commenters shared their anger over the tree removal. One said: "Went to school with the man that cut the trees down. Let's just say, we are not surprised." Another: "The audacity some people have is crazy."
One said: "Our neighbor cut down 27 trees on our property, immediately sued and won. She had to replace them and lost her house."
It will be interesting to see how Grant Haber is punished come his trial.