Fire Hazards at Home: Is Your Dehumidifier Among Those Being Recalled?
The GE dehumidifier recall list includes 42 models of products deemed dangerous due to risk of fire. Learn all about the recall and what to do.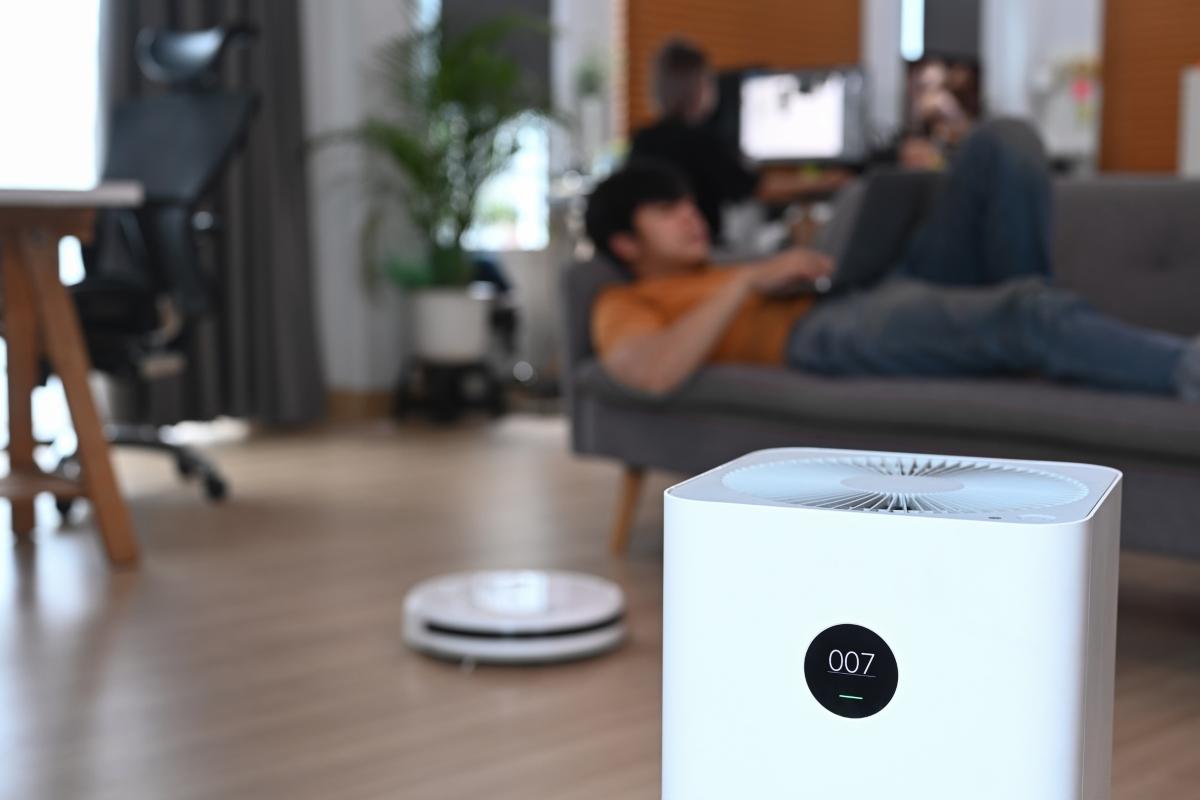 Whether it's a food recall due to the danger of becoming ill or a recall of a household product that's unsafe, consumer awareness is essential. In August, 2023, the manufacturer Gree recalled 42 models of dehumidifiers under five different brand names, including GE, per the Consumer Product Safety Commission (CPSC).
Article continues below advertisement
The dehumidifiers under recall can overheat, smoke, and even catch fire, according to the product safety recall. If you've bought a dehumidifier, look over the brands and models included in this recall to find out if your home could be in danger. Keep reading for the full GE dehumidifier recall list, as well as other dehumidifiers being recalled.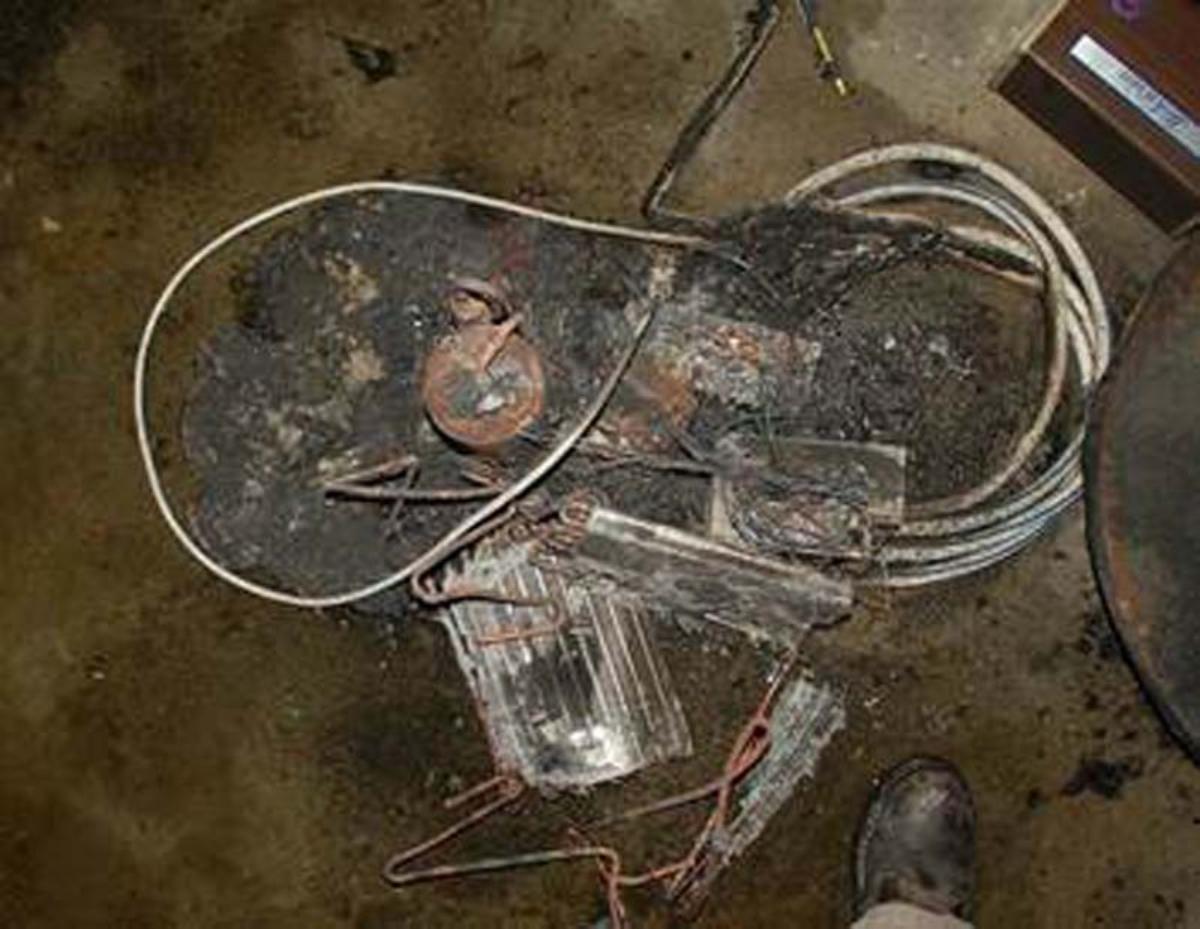 Article continues below advertisement
Look over the GE dehumidifier recall list to see if yours matches.
A number of GE dehumidifiers are included in Gree's dehumidifier recall list. Here are the models under the GE brand name:
ADEH50LPQ1 - 50-pint
ADEH50LQQ1 - 50-pint
ADEH50LRL1 - 50-pint
ADEL30LRQ1 - 30-pint
ADEL50LRL1 - 50-pint
ADEL70LRL1 - 70-pint
ADER30LPQ1 - 30-pint
ADER30LQQ1 - 30-pint
ADER40LPQ1 - 40-pint
ADER40LQQ1 - 40-pint
ADER50LPQ1 - 50-pint
ADER50LQQ1 - 50-pint
ADER50LRL1 - 50-pint
ADER50LSL1 (with date code 01/14) - 50-pint
ADER65LPQ1 - 65-pint
ADER65LQQ1 - 65-pint
ADER70LRL1 - 70-pint
ADEW30LPQ1 - 30-pint
ADEW30LQQ1 - 30-pint
ADEW50LPQ1 - 50-pint
ADEW50LQQ1 - 50-pint
ADEW50LRL1 - 50-pint
ADEW65LPQ1 - 65-pint
ADEW65LQQ1 - 65-pint
ADEW70LRL1 - 70-pint
The CPSC's recall announcement also lists the other Gree dehumidifier brands and models affected. Per CNN Business, brands include Seabreeze, Norpole, SoleusAir, and Kenmore. The 42 models of dehumidifiers were all manufactured between January 2011 and February 2014.
Article continues below advertisement
Here's why Gree is recalling the GE dehumidifiers.
GE is just one of the brands found at U.S. retailers that are listed in the August 2023 dehumidifier recall. Gree is the Chinese home appliance manufacturer that issued the recall, CNN Business explained. 23 reports of units catching on fire have been reported along with 688 incidents of overheating and $168,000 worth of property damage due to the dehumidifiers.
Article continues below advertisement
This is what to do with a Gree GE dehumidifier if you have one.
If you have a dehumidifier, you may first want to check whether it's one of the brands being recalled, then check the specific recall list. CPSC notes that the affected models were sold at The Home Depot, Lowe's, Menards, Sam's Club, Sears, Walmart, and other stores in the U.S., and cost between $110 and $400.
Check your GE dehumidifier (or other applicable brand) for the pertinent recall information. Brand name and pint capacity will be shown on the back, front, or side of the dehumidifier. A sticker indicating the model number and date code will also be somewhere on the unit. Recalled dehumidifiers are in either white, beige, grey, or black plastic.
The recall notice says that consumers should stop using the dehumidifiers immediately, unplug them, and contact Gree to receive a refund.
According to CBS News, consumers who have one of the items on the GE dehumidifier recall list should go to the Gree website and click on the "US Consumer Information Collection" link. You'll need to enter your email and wait for 6-8 weeks for a response telling you how to actually register for your refund.