Cape Cod Has Become a Mecca for White Sharks, Research Finds
Research estimates that Cape Cod's waters have a superpopulation size of 800 white sharks.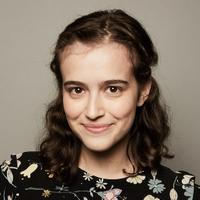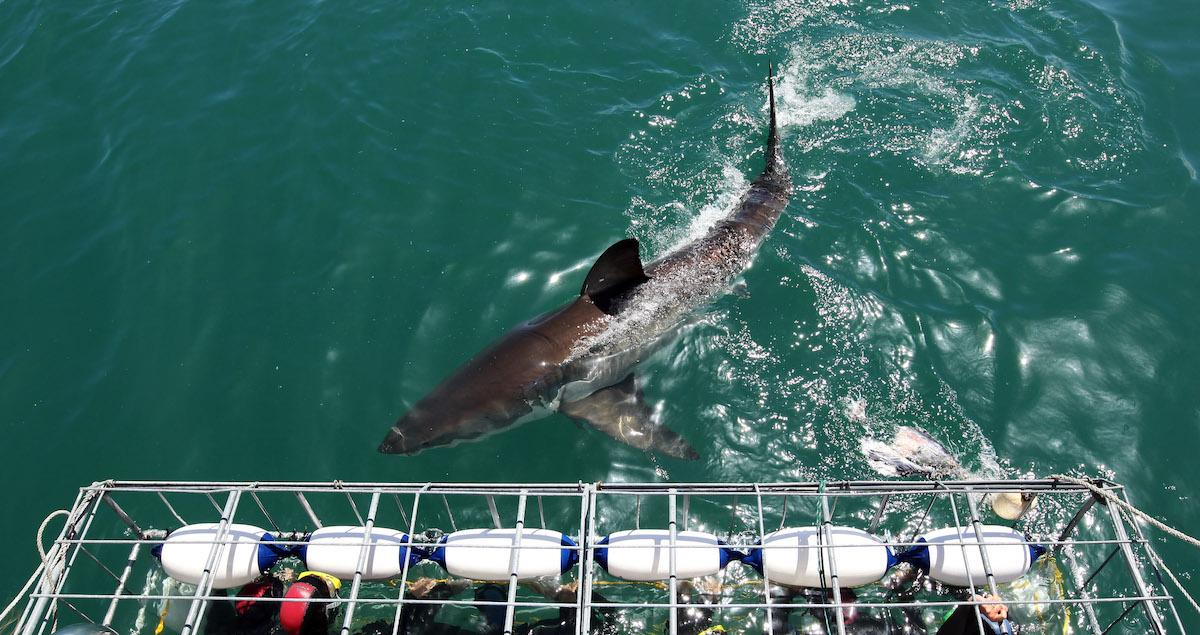 If you've noticed reports of Cape Cod shark sightings become more frequent in the 2010s and 2020s, you're not just imagining things.
According to research published in July 2023, Cape Cod has actually become one of the world's most abundant "aggregation sites" for white sharks, with a superpopulation of 800.
Article continues below advertisement
Over the years, shark sightings in the Massachusetts area have prompted numerous beach closures, and left locals worried — is this normal? Here's what the research tells us.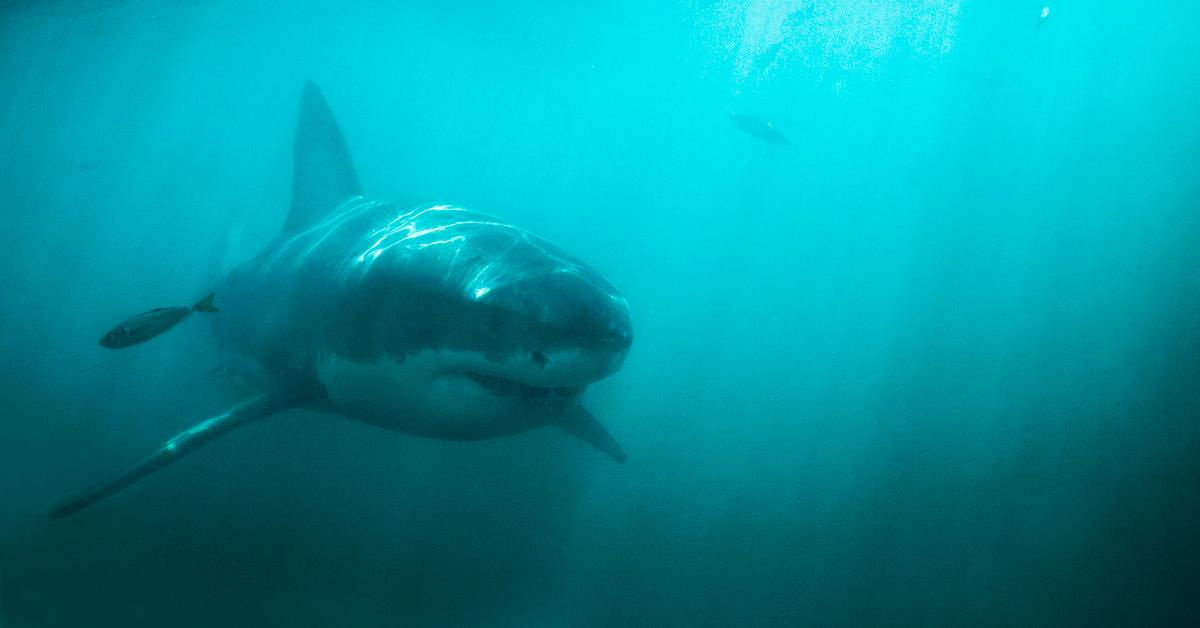 Article continues below advertisement
Cape Cod has become a "hot spot" for shark sightings.
In July 2023, researchers from the Atlantic White Shark Conservancy, the Massachusetts Division of Marine Fisheries, and UMass Dartmouth published a study in the journal Marine Ecology Progress Series.
For the research, the team identified 393 white sharks who were spotted off the coast of Cape Cod from 2015 to 2018.
They then developed a model, and used the model to estimate the total population of the Cape Cod aggregation site. In the end, they estimated that the area has a superpopulation size of 800 (393−1286) individuals.
Article continues below advertisement
"Cape Cod is the only area in the region where researchers can feasibly monitor the population, and our estimates suggest that the Cape is among the larger white shark hotspots worldwide, which is good news from a conservation standpoint," lead author Megan Winton stated, as per The Boston Herald.
Article continues below advertisement
Skomal also explained that this research doesn't mean there are ever 800 white sharks near the Cape Cod coast all at once — that population fluctuates very often, as white sharks will come to the area for various stretches of time.
"Their movements are very dynamic, they trickle in and out," he told CBS News. "Some white sharks simply stop by on their way north while others spend more time along the Cape, likely because they have success feeding on seals."
Overall, the shark sightings in the North Atlantic aren't something you need to worry about too much. That said, if you do plan to have a beach day on or near the Cape anytime soon, experts recommend heeding all local safety guidelines, and downloading the Sharktivity app, as explained by CBS News.
Article continues below advertisement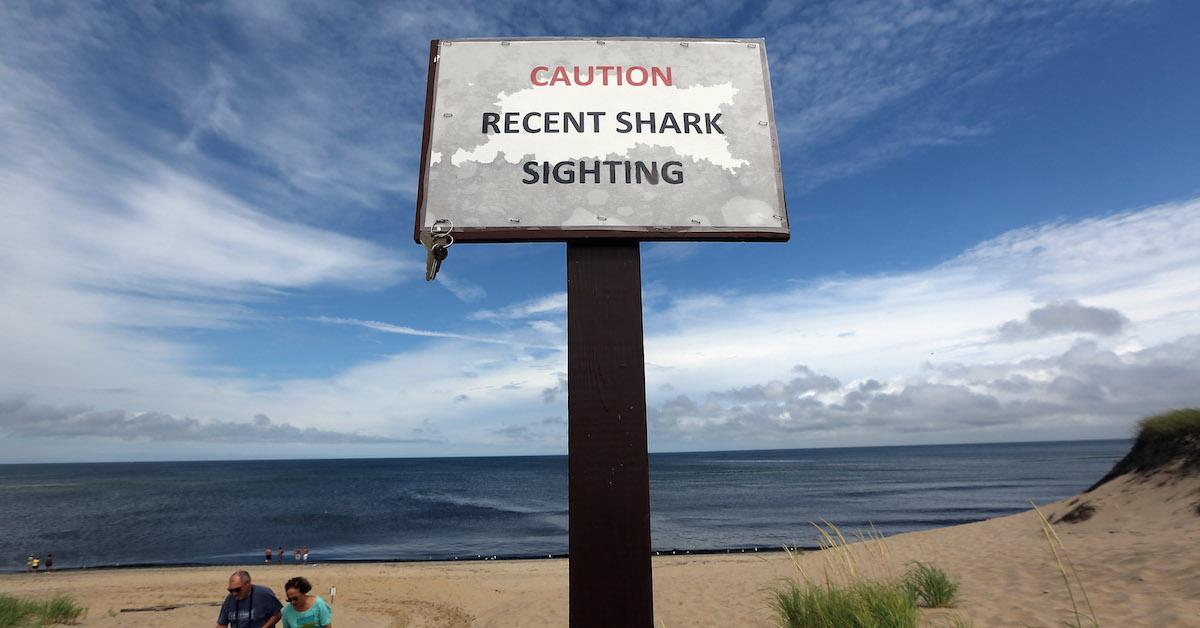 White shark sightings in Cape Cod have forced beaches to close.
For instance, on the morning of Tuesday, Aug. 2, 2022, during a window of just four hours, locals in the Cape Cod area spotted 14 great white sharks in the water off the coast of the cape, as reported by Boston.com.
And Sharktivity, an app that tracks sightings of white sharks off the Atlantic coast, only confirmed 12 sightings between Aug. 1 and Aug. 2, 2022, as per The NY Post. In fact, overall this week, there were over 20 shark sightings in the area, the news outlet reported.
Article continues below advertisement
According to Boston.com, the sighting made closest to the shore that month was off the coast of the nearby Martha's Vineyard, where someone saw a shark just about 5 to 10 yards away. One pilot spotted three different sharks, at 25 yards, 200 yards, and several hundred yards away from the shore of the cape.
Local authorities had to issue temporary beach closures, including South Beach in Edgartown, Mass., located on Martha's Vineyard.
Also in the summer of 2022, there were a number of sharks spotted on the shores of Long Island, forcing temporary closures of Jones Beach and Robert Moses State Park, as reported by News 12 Long Island.
And just before summer 2022 began, a white shark was spotted off the coast of the Jersey Shore in New Jersey in May. The shark, named Ironbound, was spotted between Nova Scotia and the Florida Keys on multiple occasions since he was first tagged in 2019.
Article continues below advertisement
Why have there been so many shark sightings? The growing great white shark population is at play.
Great white sharks are classified by the WWF as Vulnerable, with an estimated population of under 3,500 left on Earth, as of July 2023, as per AZ Animals. Though the population is low, successful shark conservation efforts of the past few decades have contributed to the uptick in the shark population and therefore, shark sightings.
Article continues below advertisement
Additionally, shark-spotting technology — both for marine researchers and regular citizens — is the most advanced it's ever been, which can make it easier to spot and photograph wild sharks.
And finally, the Twitter account MA Sharks, run by local Massachusetts scientist John Chisholm, noted that another reason so many sharks were spotted in the summer of 2022 was because a spotter pilot was flying over the area looking for sharks.
This article, originally published on Aug. 4, 2022, has been updated.