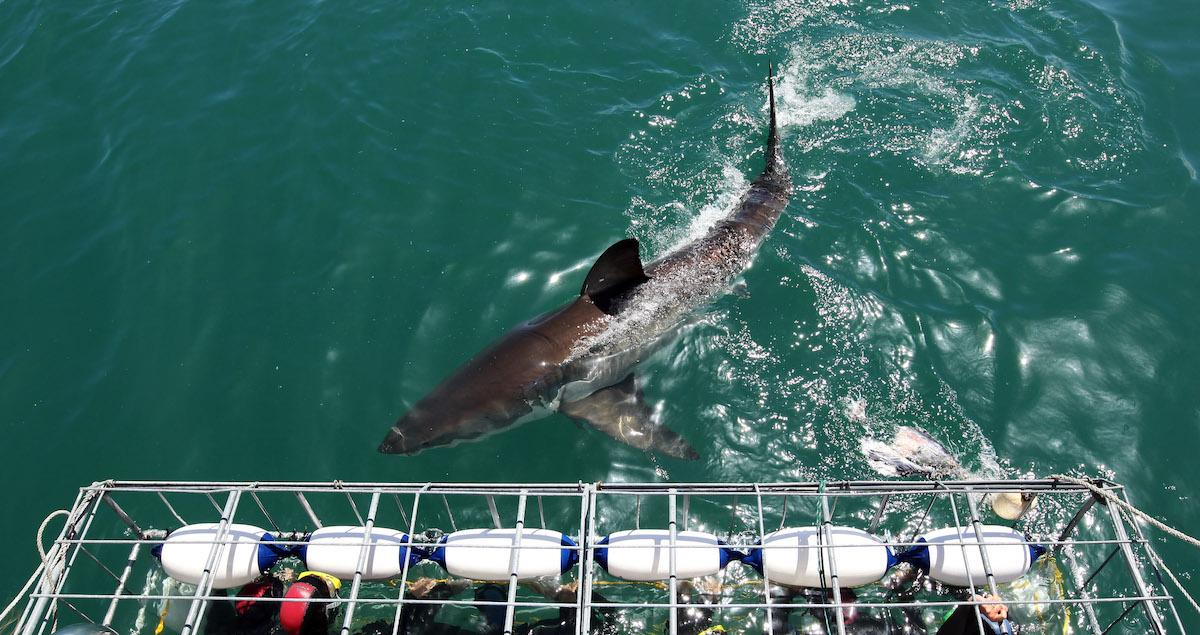 Around 20 Sharks Were Spotted Off Cape Cod's Coast This Week
Shark Week 2022 may technically be over, but it's still raging in Massachusetts, where Cape Cod shark sightings have prompted beach closures, and left locals worried.
More than 20 sharks were spotted on the shores of Cape Cod and Martha's Vineyard this week alone — is this normal? Here's what we know about the situation.
Article continues below advertisement
Cape Cod shark sightings have shut down beaches in Massachusetts.
On the morning of Tuesday, Aug. 2, during a window of just four hours, locals in the Cape Cod area spotted 14 great white sharks in the water off the coast of the cape, as reported by Boston.com.
And Sharktivity, an app that tracks sightings of white sharks off the Atlantic coast only confirmed 12 sightings between Aug. 1 and Aug. 2, as per the NY Post. In fact, overall this week, there were over 20 shark sightings in the area, the news outlet reported.
Article continues below advertisement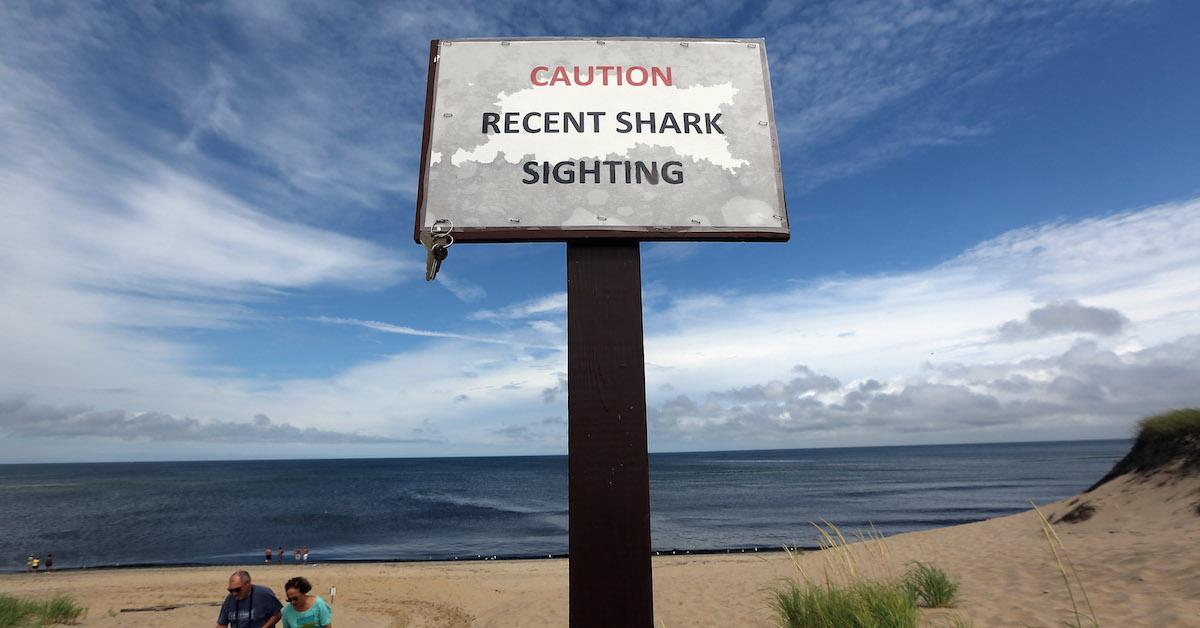 According to Boston.com, the sighting made closest to the shore in recent weeks was off the coast of the nearby Martha's Vineyard, where someone saw a shark just about 5 to 10 yards away. One pilot spotted three different sharks, at 25 yards, 200 yards, and several hundred yards away from the shore of the cape.
Article continues below advertisement
Local authorities had to issue temporary beach closures, including South Beach in Edgartown, Mass., located on Martha's Vineyard.
Article continues below advertisement
Why have there been so many shark sightings? The growing great white shark population is at play.
Great white sharks are classified by the WWF as Vulnerable, with a current estimated population of under 3,500 left on Earth, as per AZ Animals. Though the population is low, successful shark conservation efforts of the past few decades have contributed to the uptick in the shark population and therefore, shark sightings.
As per Popular Science, biologists also believe that increasing human presence — both in terms of general population as well as more people in the water over the summer — has contributed to the increase in shark sightings.
Article continues below advertisement
Additionally, shark-spotting technology — both for marine researchers and regular citizens — is the most advanced it's ever been, which can make it easier to spot and photograph wild sharks.
And finally, the Twitter account MA Sharks, run by local scientist John Chisholm, noted that another reason so many sharks were spotted is because a spotter pilot was flying over the area looking for sharks.
Article continues below advertisement
Sharks have been spotted all over the Northeast this summer, from Long Island to New Jersey.
And these weren't the only shark sightings in the Northeastern U.S. this summer — as reported by News 12 Long Island, there have also been a number of sharks spotted on the shores of Long Island, forcing temporary closures of Jones Beach and Robert Moses State Park.