Massive Great White Shark Named Ironbound Was Discovered off the Jersey Shore
Although New Jersey isn't known for its massive sharks, a 1,000-pound Great White Shark was discovered off the Atlantic coastline.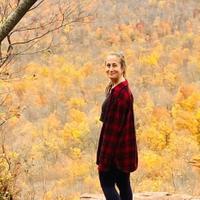 Baby, there's a shark in the water... and it was recently spotted in New Jersey, of all places.
Just off the coast of the Jersey Shore, which attracts hundreds of thousands of tourists every summer, a Great White Shark was discovered in the midst of its seasonal migration. The New Jersey Great White Shark, who has been appropriately named Ironbound, measures in at 12 feet, four inches in length, and weighs approximately 998 pounds — posing a potential hazard to those who surf in the area.
Article continues below advertisement
Evidently, this wasn't the first sighting of Ironbound. Scientists started tracking him in 2019, and he's made his way by the Jersey Shore countless times during his annual migration.
"He's gone back and forth from where we found him in Nova Scotia and the Florida Keys several times," OCEARCH chief scientist, Bob Hueter explained, as per CNN.
And it seems like Ironbound is going to stick to this migratory path. Like a snowbird in New England who migrates to Boca Raton for the winter, Hueter estimates that Ironbound will spend warmer weather in Canada, and colder months in Florida.
"Ironbound will likely spend most of his summer and early fall in those northern waters around Nova Scotia before turning around and returning to Florida," Hueter said.
Watch the video below, for more footage and photographs of the Great White.
Article continues below advertisement
What to know about New Jersey's 1,000-pound Great White Shark:
As previously mentioned, Ironbound is the name of the huge Great White shark circling the cold Atlantic waters near the Jersey Shore. According to NBC Connecticut, he was discovered swimming there on April 28, and has since made his way to the coast of North Carolina. He has travelled approximately 13,400 miles since 2019, which is seriously impressive.
However, it's relatively common, as sharks are cold-blooded, and require warm conditions during the winter.
Article continues below advertisement
Being discovered off the coast of the tri-state area is surprisingly pretty common, as well. The Long Island, N.Y. coast is reportedly flooded with young sharks at the start of spring, as it kind of serves as a nursery for them to thrive when the water temperatures start to get warmer.
"Juveniles utilize Long Island's coastal ocean as nursery habitat throughout the warm season," reads a statement from the New York State Department of Environment Conservation, as per NBC Connecticut.
That said, if you're a fan of spring surfing, be careful. Sharks migrate north, and towards shorelines, once temperatures start rising after winter ends. Great White sharks are incredibly dangerous — not only are they big and strong, but they're also incredibly ravenous, and aren't particularly picky about what they eat.
In 2020 alone, there were 52 shark bites recorded in the U.S., so being aware is incredibly important.
Article continues below advertisement
Why are shark sightings becoming more common along the East Coast?
Over the last few years, you may have noticed an influx of reports on shark attacks along the East Coast — and there's a reason for that.
Although seals were on the brink of extinction for a while, populations have replenished themselves, after gaining protection from the U.S. Marine Mammal Protection Act (MMPA). The population expanded to the Eastern Seaboard, and the sharks followed them.
Planes now more commonly patrol the East Coast to lookout for shallow-dwelling sharks, and the Division of Marine Fisheries is looking to deploy high-tech automated "balloons" that can supposedly spot sharks from underwater, and alert nearby officials.
Rising water temperatures and careless fisherman are killing off sharks, and if they disappear, the planet's marine ecosystem will be greatly affected. So even though we'd rather not see a shark in the water, we're glad to see some thriving.