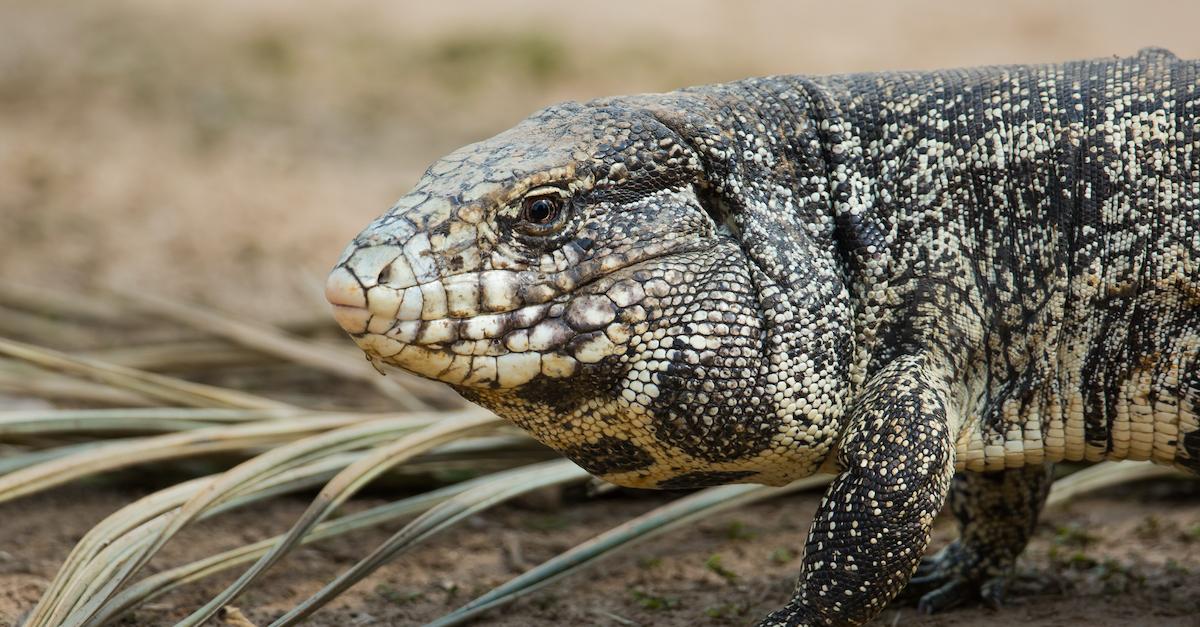 Giant Lizards Are Currently Invading Southeastern U.S. States
Dog-sized reptiles, known as black and white tegu lizards, are apparently invading certain southeastern U.S. states and threatening endangered species.
Between the ongoing COVID-19 pandemic, murder hornets, and a tumultuous presidential election, the U.S. has seen quite a bit of turmoil this year, though this may only be the beginning. A giant invasive lizard species — known as the black and white tegu — is currently invading southeastern U.S. states, posing a serious threat to certain endangered species.
Article continues below advertisement
"[T]he entire southeast portion of the United States is at risk," U.S. Geological Survey (USGS) biologist Amy Yackel Adams said, as per National Geographic. "Much of this area has a climate that is suitable for tegus."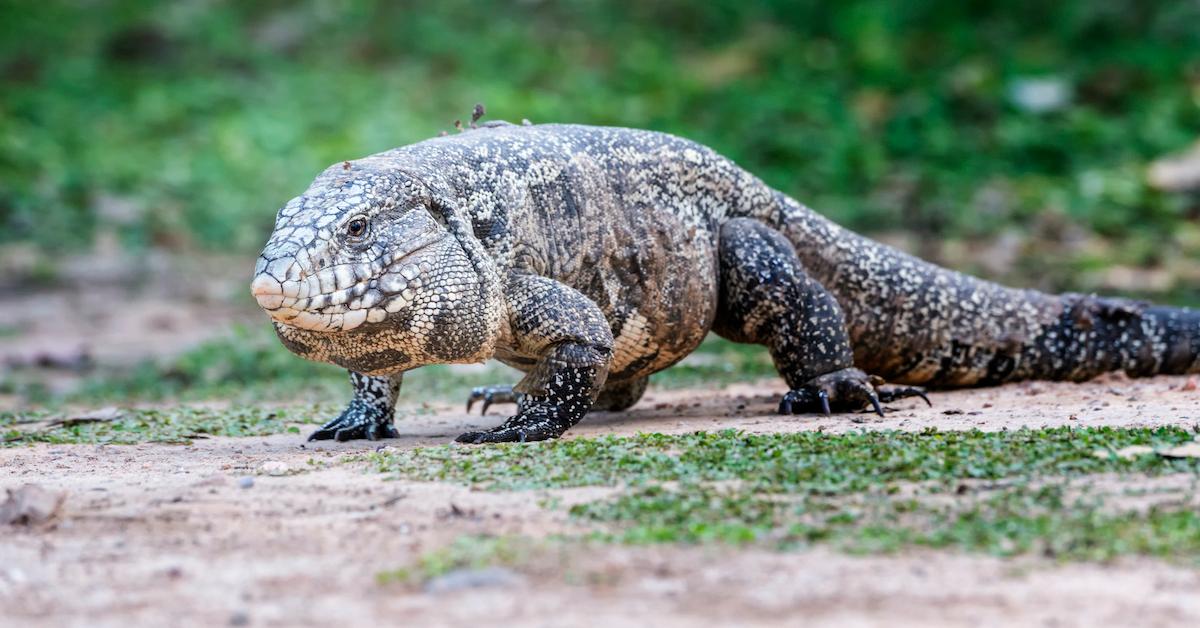 Article continues below advertisement
What are black and white tegus? Here's why they pose a threat to certain species.
Black and white tegus are an invasive reptile species native to Brazil, Paraguay, Uruguay, and Argentina, according to Georgia Wildlife. They can grow up to 4 feet long, weighing 10 pounds or more, and can live for approximately 20 years. They came to the Southeastern U.S. when they were either released or escaped in South Florida over 10 years ago, and they've spread to Georgia, South Carolina, Texas, Louisiana, and Alabama.
Scientists worry about the tegus' eating habits, because their diet mainly consists of eggs and small birds, which means they pose a threat to endangered native species such as the Eastern indigo snake, quails, and the gopher tortoise, according to EcoWatch. And because the Southeastern U.S.'s climate is so similar to the tegus' native climate, they worry they'll establish a population, and continue to spread as global warming heats up the rest of the country.
Article continues below advertisement
"The number and distribution of black and white tegu reports in just a few weeks is concerning. Documented sightings come from as far north as Greenville County and as far south as Berkeley County," said State Herpetologist Andrew Grosse. "... It is important that this species does not establish in our state."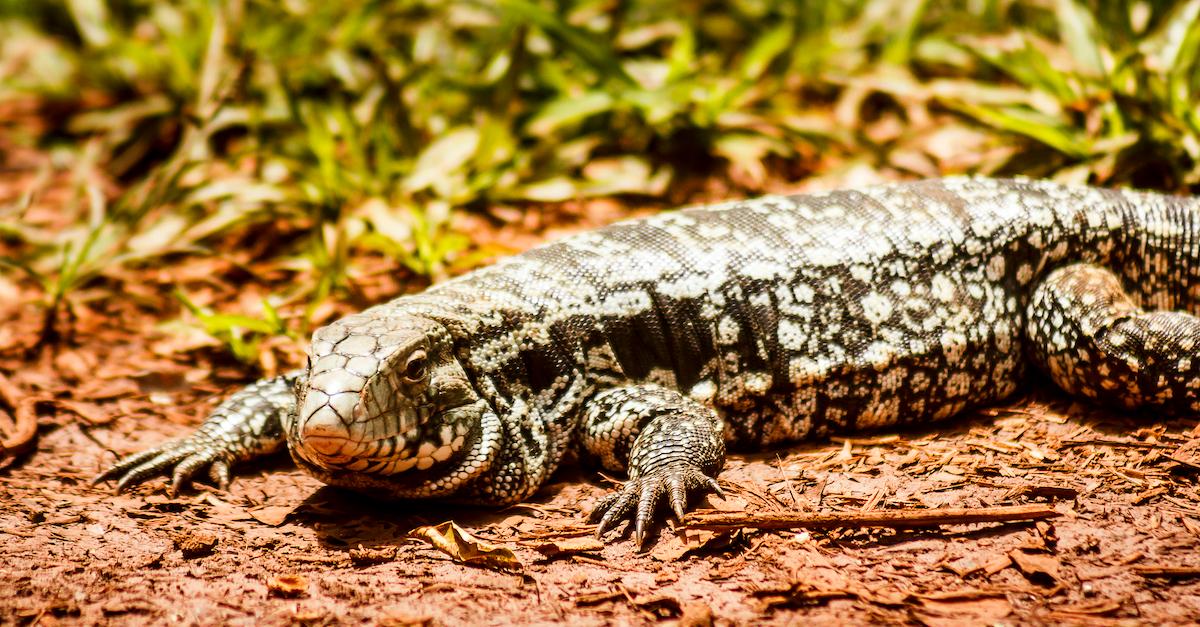 Article continues below advertisement
How can the black and white tegu population be controlled?
Unlike many reptiles, tegus can withstand cold temperatures by raising their body temperatures and burrowing into the ground, according to National Geographic. That being said, wildlife officials are looking for solutions, to prevent the tegus from spreading across the U.S. Certain counties in South Florida and in Georgia are trapping them, and many in the Everglades have been tagged for tracking purposes. Alabama has banned tegus from being imported into the state altogether.
Georgia is also working to raise awareness on the matter — when a tegu is sighted, residents are encouraged to call the Georgia Reptile Society, which sends out a group of dedicated volunteers called the Tegu Task Force. They trap the tegu and bring it to a rescue facility, where they are doled out as pets.
Article continues below advertisement
"We do everything we can to get the animal, capture it, and try to rehome it," says Justyne Lobello, president of the Georgia Reptile Society. "We want to help take them out of the habitat as humanely as possible. It helps that we have a long waiting list of people who want one as a pet."
If you happen to see a black and white tegu lizard roaming through your neighborhood, call your local animal control office immediately, so they can take care of it humanely, for the sake of your local ecosystem.