Here's What Asian Jumping Worms Look Like, to Identify and Manage the Invasive Species
If you aren't familiar with jumping worms, they are an invasive species that have recently been found in gardens across New England.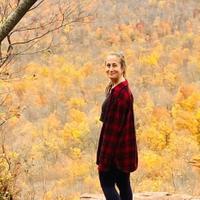 An influx of invasive species is part of climate change, so we weren't particularly surprised to hear another one is on the rise. Many states across the U.S. are alerting residents of Asian jumping worms, to ensure sightings are reported as soon as possible.
But why are they harmful to these ecosystems, and what do they look like? We're delving into everything you need to know about this new invasive species, in case one crosses your path.
Article continues below advertisement
Asian jumping worms are pretty easy to find — you might even find some in your own backyard.
"Turn over rocks or turn over leaves," UMass Amhert's Justin Richardson told News22. "That's where you're going to find the most of them, especially when it's wet out. And make sure you don't transport your soils and plants to other homes because then you could potentially spread them."
Ultimately, they heavily impact their ecosystems and the soil surrounding them. Therefore, eliminating them is crucial.
"Soil is the foundation of life — and Asian jumping worms change that," USDA Forest Service soil scientist Mac Callaham also stated, as per The Patch. "In fact, earthworms can have such huge impacts that they're able to actually engineer the ecosystems around them."
Article continues below advertisement
What to know about the recent Asian jumping worm sightings:
Not only are earthworms a little bit gross, but many types are incredibly invasive — especially the Asian jumping worm. According to Cornell Cooperative Extension, Asian jumping worms consist of three species: Amynthas agrestis, Amynthas tokioensis, and Metophire hilgendorfi, and each are making their way across the Southeast U.S., Eastern Seaboard, the mid-Atlantic, Midwest, and Northwest. Their U.S. presence was first recorded in the 1800s, though populations have grown exponentially.
Article continues below advertisement
Asian jumping worms eat organic matter at a much more ravenous rate than other types of earthworms. They effectively decimate the layer of soil that seedlings and wildflowers use to grow. They continue to grow and reproduce rapidly, infesting soils in incredibly high numbers. Their presence can result in the decline of native plants, insects, salamanders, birds, and other species of the like. They also can cause severe root damage and can spread certain types of invasive plant species, too.
Asian jumping words are an annual species, though their cocoons survive the winter and hatch in the spring. Their cocoons are nearly impossible to spot with the naked eye. They can spread in potted plants, on landscaping equipment, in mulch, and anywhere that has a decent amount of soil.
Once they hatch, the worms thrash and they have a prominent grey band around the body. An infestation can be identified by seeing these, along with coffee ground-like worm castings.
So, what do we do if we see one?
Article continues below advertisement
Why are Asian jumping worms a problem?
There are a few steps you should take if you spot an Asian jumping worm in your yard, or even in the woods — keeping authorities aware of their presence helps to hopefully get rid of them.
According to Fox2Now, government offices are encouraging people to snap a photo of the worm in question, and to contact their local government offices. Do a little research to see how your local offices want to receive them.
It's also recommended to seal them in a plastic bag, leave them in the sun for 10 minutes, and toss them in the trash, according to Wisconsin's government site. Don't move any plants around if you think your backyard might be infested, and make sure you aren't using jumping worms as bait or for gardening.
It's crucial that we take all measure to eliminate these pests, if we want to keep native species alive and well.