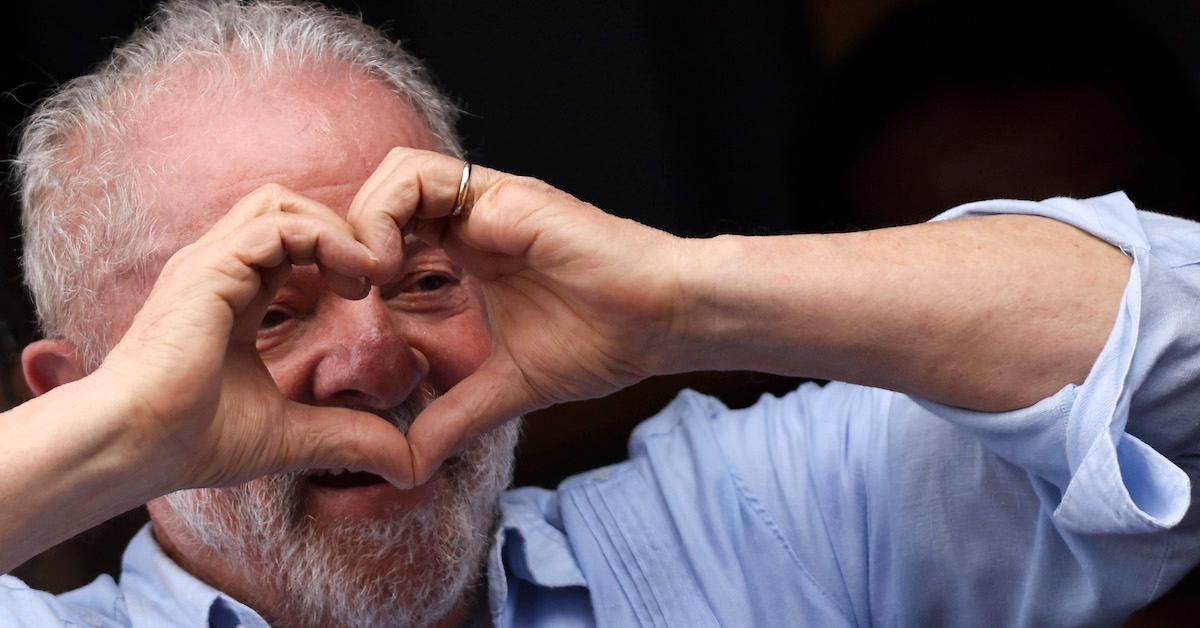 Leftist, Pro-Environment Candidate Lula Seeks to Unseat Bolsonaro as Brazil's Next President
Since taking office as Brazil's president on the first day of 2019, Jair Bolsonaro has been widely criticized for his environmental policies — namely, for rolling back various protections for the Amazon rainforest, making way for development and deforestation.
With the 2022 Brazil election for president around the corner in the South American country, many are curious to learn more about Bolsonaro's competitor, Luiz Inácio Lula da Silva, better known simply as "Lula."
Article continues below advertisement
How do Lula's policies — especially, his environmental and Amazon-related policies — compare to Bolsonaro's? Here's what we know.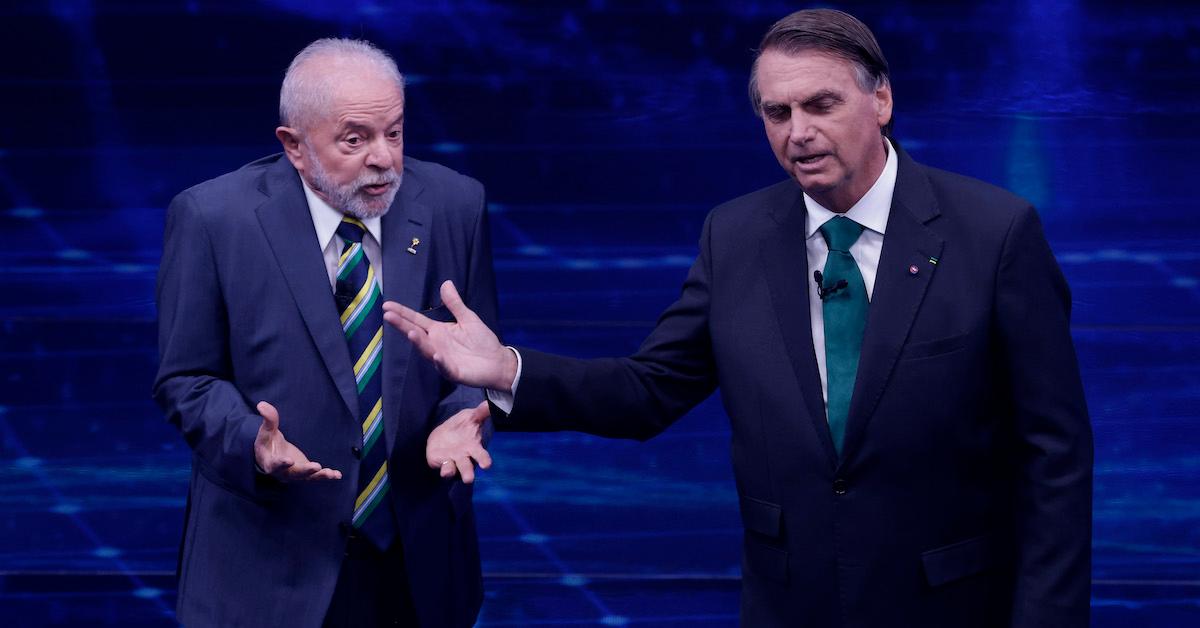 Article continues below advertisement
The 2022 Brazil election is between Jair Bolsonaro and Luiz Inácio Lula da Silva.
On Sunday, Oct. 30, Brazilian citizens will cast their votes for president. The incumbent Jair Bolsonaro, who NPR describes as a right-wing Christian nationalist, is running for reelection. The outlet also noted that Bolsonaro has been scorned for his handling of the COVID-19 pandemic (plunging Brazil into an economic crisis), as well as the role he has played in Amazon fires, deforestation, and climate change — among other controversies.
He will face Luiz Inácio Lula da Silva, who actually previously served as Brazil's president, from 2003 to 2010. In Brazil, presidents can only serve two consecutive terms — but once one term of another president passes, a former president may run again, as many times as they want, as explained by ABC News.
Article continues below advertisement
Lula's policies are very different than Bolsonaro's, as he is a leftist.
Lula is a political leftist — in fact, he co-founded the leftist Workers' Party in 1980, as reported by The New York Times. One of his key efforts during his presidency was improving the lives of impoverished people in Brazil, and during his eight-year term, he helped bring 20 million people out of poverty.
His current campaign revolves around the same idea, and he has made campaign promises to raise the minimum wage, reduce inflation, provide more support to people in need, and create new infrastructure projects that will generate jobs, The Times noted.
Article continues below advertisement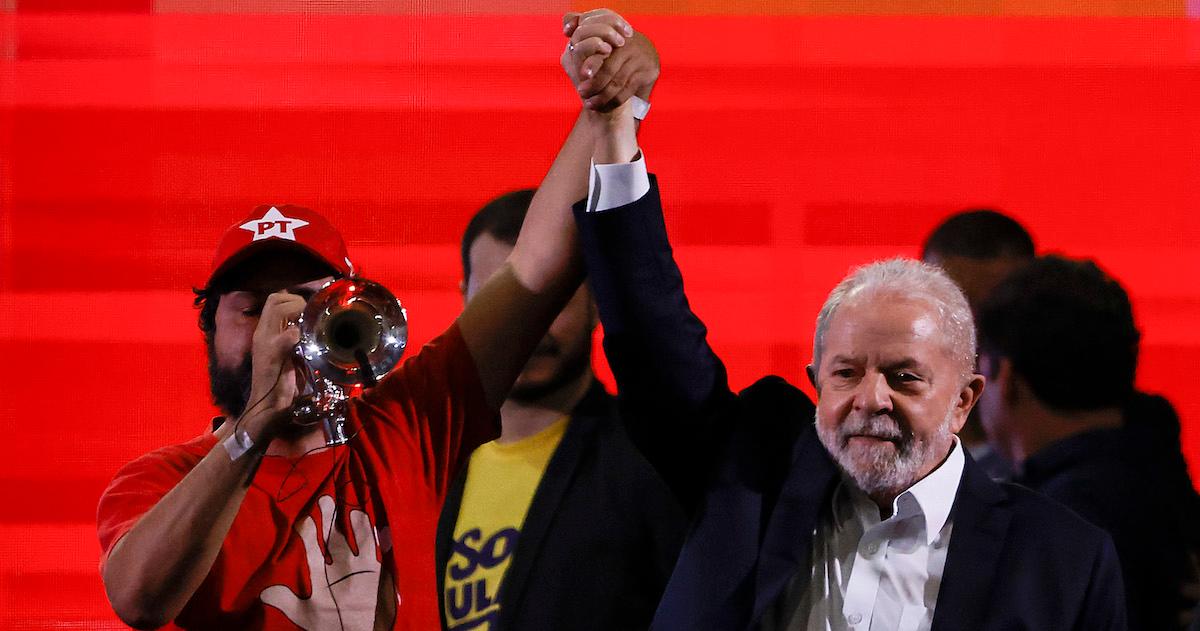 Lula's leftist ideologies also apply to his perspective on climate issues. As reported by Reuters, Lula has promised "an environmental overhaul of government policy."
He also intends to federally protect a 193,000-square-mile stretch of the Amazon rainforest, mitigate deforestation in the Amazon, offer subsidies to those practicing sustainable farming, and facilitate a green economy by making changes to Brazil's tax code, the news agency explained. And according to the journal Nature, Lula has pledged to protect Indigenous lands, as well as bring Brazil to "net zero" deforestation.
Article continues below advertisement
That said, during Lula's 2003-2010 term, he did support industrial development from the beef industry in the Amazon and the oil industry across Brazil. And he also spent a recent stint in prison.
Article continues below advertisement
Why did Lula go to jail?
In April 2018, Lula was sent to jail to serve a 12-year sentence for alleged corruption and money laundering, in a scandal known as Operation Car Wash, as reported by The Guardian. Lula was also convicted of bribery, for accepting a bribe from an engineering firm in the form of a free apartment, as per BBC News.
580 days later, in November 2019, he was freed from prison, after an appeal court overturned his ruling, concluding that the judge who ruled against him was hoping to imprison him to prevent him from running for president, according to the two news outlets.
In response to Lula's shortcomings, Nature reminds readers that "No political leader comes close to anything like perfect."
Additionally, the journal asserts that: "Brazil's voters have a valuable opportunity to start to rebuild what Bolsonaro has torn down. If Bolsonaro gets four more years, the damage could be irreparable."
Remember: all political candidates are imperfect. But Lula is clearly the better candidate when it comes to protecting the Amazon, the climate, and the people of Brazil.