Brazil Wildfires: Where They Are, What's Causing Them, and More
Wildfires are currently ravaging Brazil's rainforests, its wildlife, and the economy — drought, climate change, and deforestation are to blame.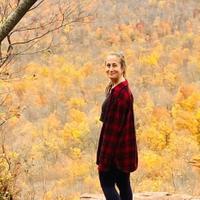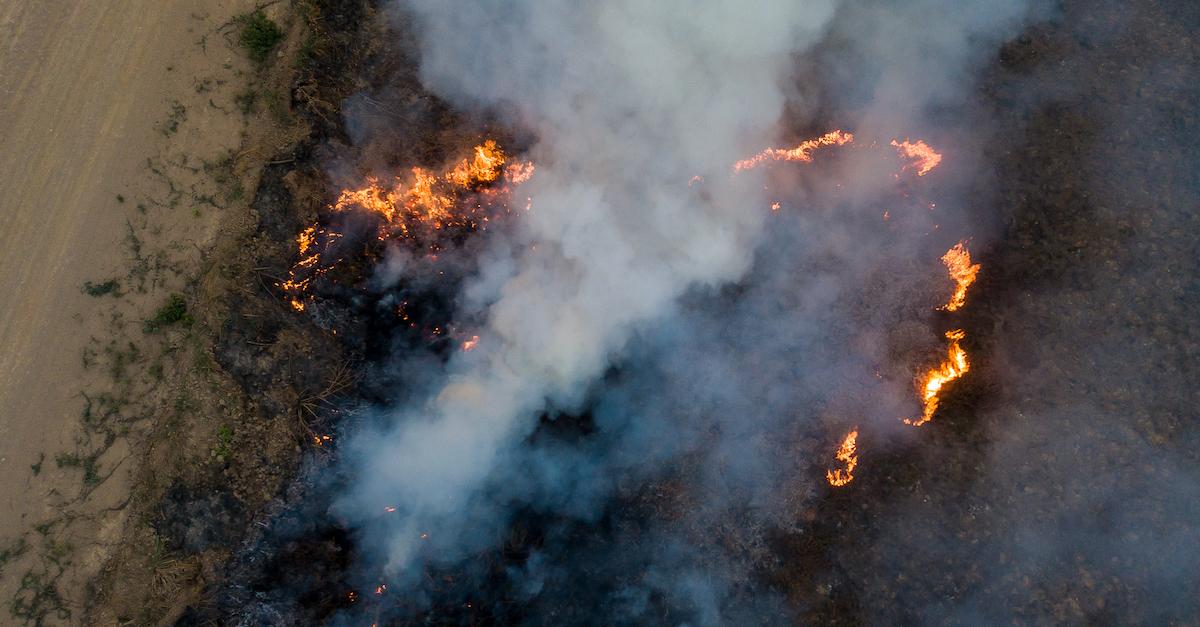 Unfortunately, just like the state of California, Australia, and several European states, Brazil has endured record-breaking wildfires in 2021. In fact, during the month of September alone, four states across the South American country were engulfed in flames. Thousands of hectares of the Amazon forest have since been destroyed, and reservoir levels are continuing to plummet. And unfortunately, Brazil's wildfires and droughts are threatening the country's biodiversity as well as its economy.
Article continues below advertisement
"It's a vicious cycle," Brazilian meteorologist Marcelo Seluchi told Bloomberg. "There is no rain because there is no humidity, and there is no humidity because there is no rain." "...there's a very serious drought problem in Brazil."
He continued:
"The world is on a very dangerous path."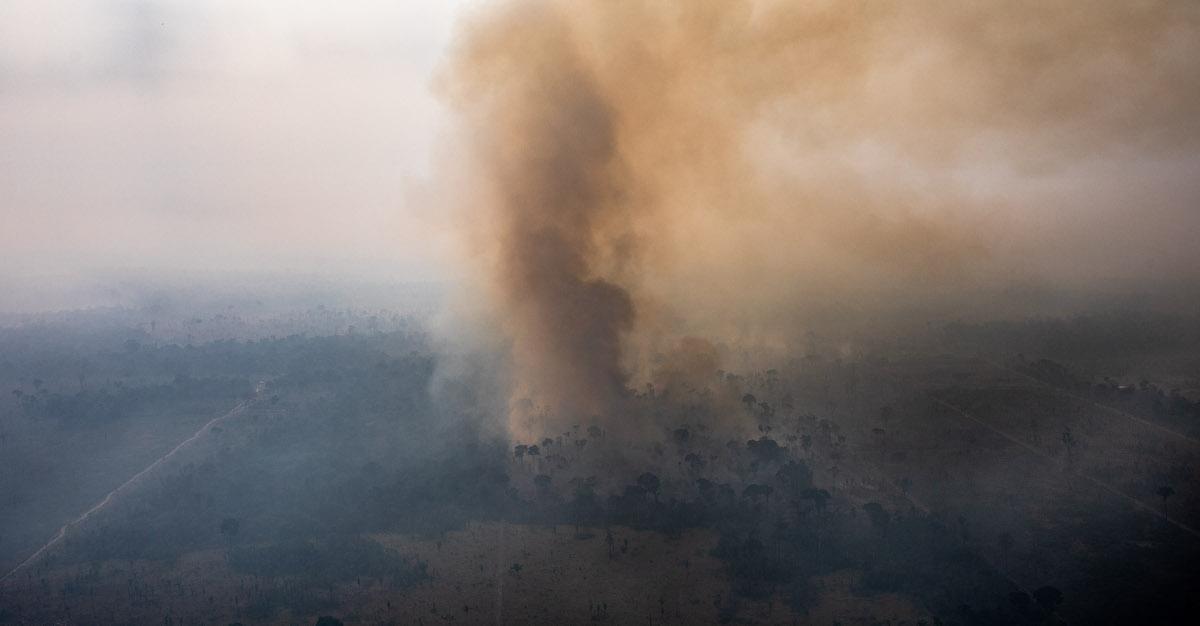 Article continues below advertisement
Where are Brazil's wildfires currently taking place?
As previously mentioned, four Brazilian states have endured record-breaking wildfires over the last month, including: the Federal District, Minas Gerai, São Paulo, and Bahia, according to Down To Earth. The fires have continued to worsen in São Paulo, and in the Federal District of Brasilia, 14,064 hectares of woodlands have been completely decimated. In Minas Gervais, fires have torn through 20 conservation units, and in Bahia, nine cities have been under high alert for about a month.
Earlier in September 2021, a rainy day in Teresina was the city's first in approximately 40 days. Reservoirs' water levels are also continuing to plummet nationwide, and hydroelectric dams across the Southeast and Midwest regions are in serious danger of having to halt operations. Although some rain is expected to hit the area before the end of the year, experts don't believe it will be enough to recover from the wildfires and ongoing droughts. So what is causing these harrowing conditions?
Article continues below advertisement
What is causing the Brazil wildfires?
Unfortunately, Brazil has been the site of devastating wildfires for years now, which is due to ongoing human activity, and — of course — climate change. The Amazon is often cleared for agricultural reasons, and according to Reuters, deforestation has ignited countless forest fires nationwide. While activists push for stricter regulations, the country's president, Jair Bolsonaro, continuously makes destructive decisions that negate the well-being of the environment.
Article continues below advertisement
Bolsanaro had pledged to end deforestation and halve emissions across the country, though these turned out to be false promises. However, shortly after making many empty promises, the president cut the environmental budget, and continued to let destructive activities take place. Most recently, according to The Guardian, he recently lied to the U.N. about how he's going to "fix" the state of Brazil's environmental disasters.
Article continues below advertisement
How are these fires affecting Brazil?
Brazil's wildfires are affecting the country in a myriad of ways — including its biodiversity. For example, Pantanal, which is one of the largest wetlands worldwide, is facing serious danger, according to La Prensa Latina. It's home to a wide variety of endangered birds, alligators, and jaguars, which are now fleeing for their lives. If something isn't done soon, the area's rich biodiversity could diminish entirely.
Meanwhile, Brazil's wildfires are taking a major toll on the agricultural industry, and the country's economy, altogether. Coffee farms across the country are being scorched by wildfires, and approximately 1.3 billion pounds of beans have been destroyed this year alone, according to Bloomberg. Some of the world's largest coffee retailers such as Starbucks and Nestle are starting to look to other suppliers.
Clearly something needs to be done in Brazil on a political level to officially extinguish the rampant wildfires.