Brazil's President Bolsonaro Pledges to End Deforestation — Then Cuts Environmental Budget
Brazilian president Jair Bolsonaro promised to end deforestation by 2030 and signed the climate summit pledge, before cutting the environmental budget.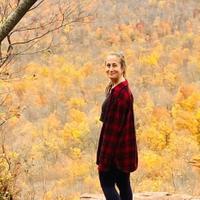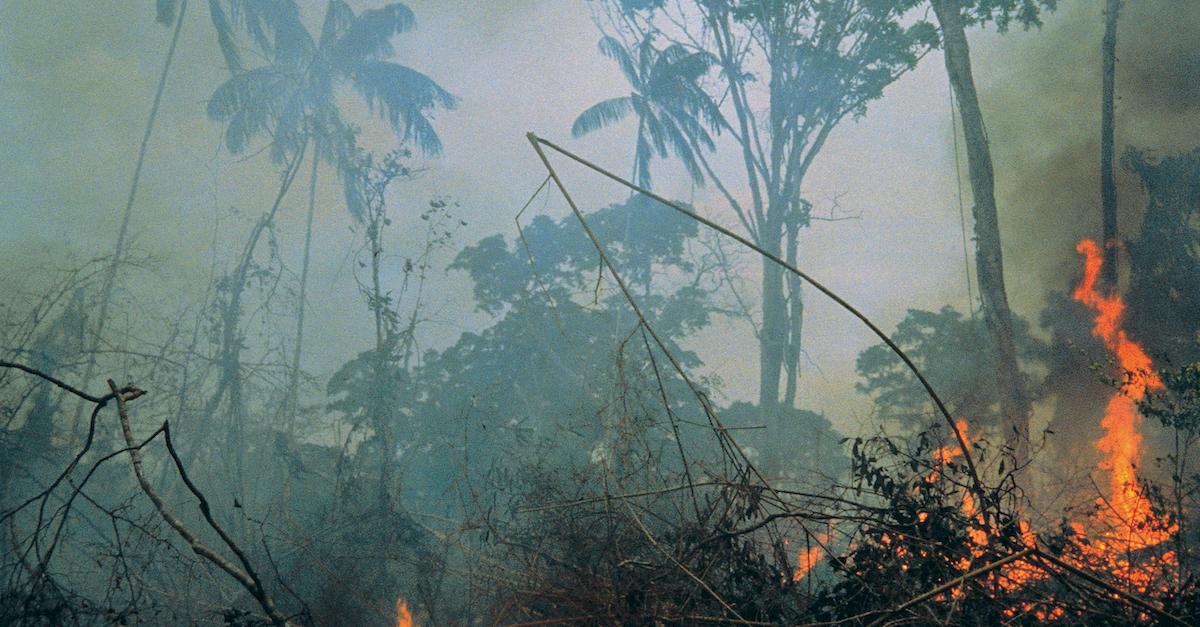 On Earth Day (April 22, 2021), President Joe Biden held a historical climate summit, where he vowed to cut the country's emissions by at least 50 percent by 2030. This inspired a handful of leaders from other countries, including Japanese Prime Minister Yoshihide Suga, Canadian Prime Minister Justin Trudeau, Indian Prime Minister Narendra Modi, and Brazilian President Jair Bolsonaro to make similar commitments, with an ultimate goal to curb climate change.
Article continues below advertisement
And although many of these global leaders' vows seemed attainable and promising, Bolsonaro's pledge to end deforestation by 2030 and cut down on greenhouse gas emissions were completely outdone by massive environmental budget cuts that he enacted only a few days later. Needless to say, environmental activists around the world are incredibly disappointed by his latest actions.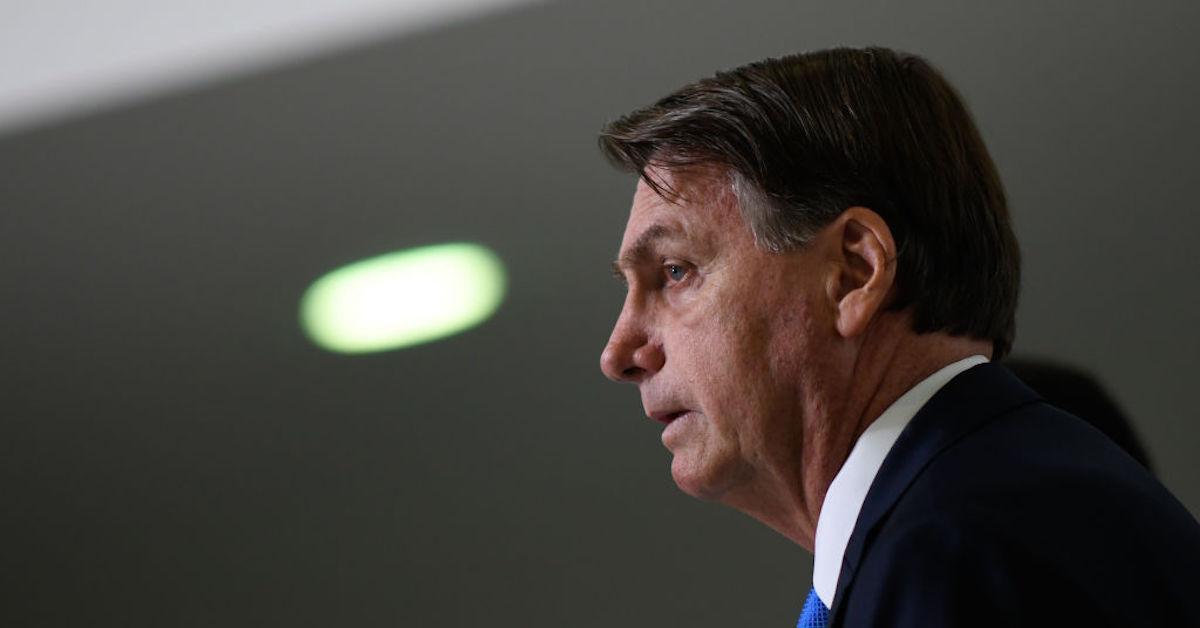 Article continues below advertisement
What did Bolsonaro pledge to do at the climate summit?
It can be easy to get caught up in the spirit of Earth Day, and it seems as though that's what happened with Brazil's president, to say the least. Bolsonaro, who had previously aligned with many of former President Trump's environmental views, stunned climate activists across the globe by pledging to reach nationwide emissions neutrality by 2050, according to Reuters, whereas the goal had previously been net zero emissions by 2060.
In recent weeks, however, the Biden administration had been focusing on environmental issues in U.S.-Brazil diplomatic talks, which seemed to affect Bolsonaro's views and influence his Earth Day decisions. At the climate summit, Bolsonaro not only promised to reach neutrality sooner, but he also vowed to end deforestation by 2030, which is an extremely prevalent issue in the country's section of the Amazon rainforest (60 percent of the rainforest is in Brazil).
Article continues below advertisement
At the climate summit, Bolsonaro also vowed to double funding for environmental enforcement efforts. At the time, many politicians and activists alike were somewhat skeptical, considering the 2021 budget was almost finished, its deadline was coming up, and because Bolsonaro had previously lowered the budget for many environmental agencies. But, agencies nationwide remained hopeful for the impending budget release.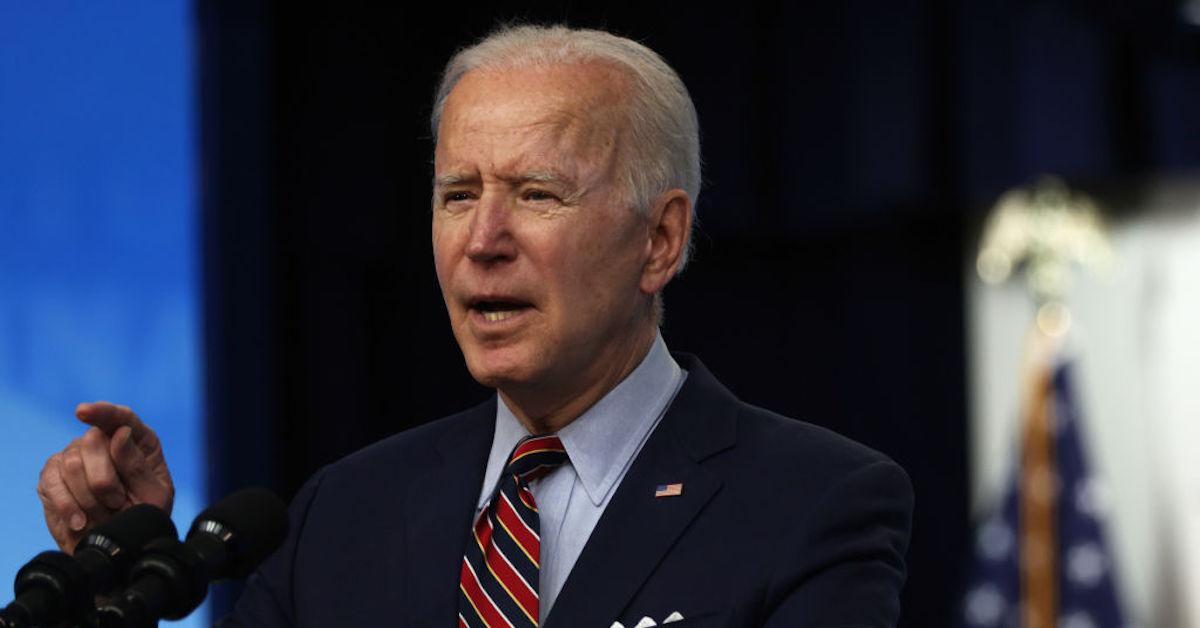 Article continues below advertisement
In a matter of days, Bolsonaro went back on his word.
A day after vowing to double environmental funding, Brazil's 2021 budget was released, which unfortunately didn't mention the spending pledge. As per BBC News, the Brazilian government has weakened environmental protections, and even has plans to have "protected" areas developed — which means more deforestation plans in the Amazon are underway. The promises Bolsonaro made at the summit were reportedly related to a controversial negotiation that involves protecting the Amazon rainforest for $1 billion.
Deforestation in the Brazilian Amazon has soared to the highest it's been in 12 years, with illegal logging and mining in protected areas. According to The Guardian, environmental enforcement is wildly underfunded, though the government pertains the country is an example for environmentalism.
"The gesture of giving a speech yesterday isn't enough," said congressman Rodrigo Agostinho, leader of the environmental caucus in congress, as per The Guardian. "Brazil's government needs to do its homework."
Specific details from the budget have not yet been released, so we're seriously hoping there's more to it than we think.