Jaden Smith Is Releasing A Sustainable Denim Line With G-Star
Jaden Smith and G-Star are promoting a new sustainable denim coming out this fall.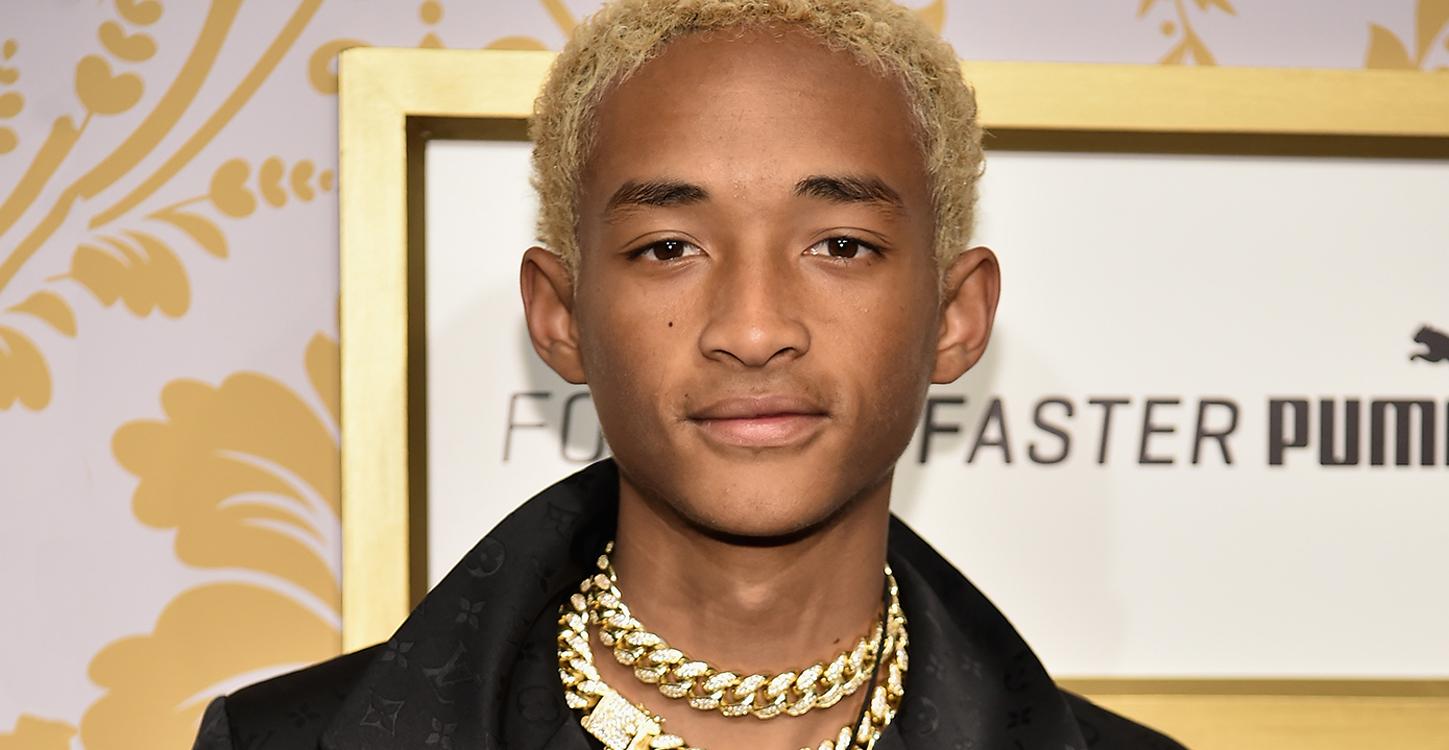 Fresh off the launch of JUST Water, Jaden Smith will be teaming up with G-Star Raw to promote a new sustainable denim coming out this fall. Pharrell Williams, another celebrity that's a co-owner of the brand, announced the partnership on Monday along with a video of Smith touring their facility in Amsterdam.
Article continues below advertisement
G-Star Raw, who focuses on creating denim jeans with environmental protection in mind, launched their most sustainable jeans ever back in January. The Elwood RFTPi jeans use 100 percent organic cotton and are colored with a different indigo dyeing method that cuts back on toxic chemicals and water use. There's also metal buttons on them instead of zippers.
The company plans to use 90 percent sustainable material for all their products by 2020, including all of their cotton. The RFTPi jeans represent a step in that direction, and they've already grown from 28 percent sustainable cotton just two years ago. All of their raw materials are sourced with respect to both animal and human rights.
Article continues below advertisement
Pharrell Williams, who was responsible for bringing Jaden Smith on board, welcomed him to the team through Twitter on Monday morning: "Proud to announce @officialjaden as the newest member of the @gstarraw family. His commitment to the environment is such an inspiration. His collection is gonna be [fire]."
Article continues below advertisement
G-Star Raw was founded back in 1989 and had a goal of focusing just on the product itself. Both G-Star and Pharrell collaborated for a couple years prior to him being a co-owner of the denim jeans brand in 2016. Pharrell's company, Bionic Yarn, helped create various lines of denim attire from plastic removed from the oceans.
Outside of a targeted launch this autumn, no further details have been announced on Smith's new denim lineup. This move coincides with Smith's ambition to improve the environment. He recently helped launch a new water bottle, JUST Water, made from paper and plant-based product instead of plastic.
Article continues below advertisement
"[G-Star Raw] are at the forefront of denim sustainability, on top of the denim game," Smith said in a press release. "It's the same thing I've been trying to do with my JUST Water initiative, so to innovate in an industry where there is so much room for improvement."
Smith has gained inspiration with JUST Water from Elon Musk, who has revolutionized the vehicle industry with an electric solution. The new water bottle is aimed for those that purchase single-use plastics, and as a benefit provides durability and a bigger mouth to be reused. He's looking at further solutions under the JUST brand name.