'Top Chef' Winner Brooke Williamson Reduces Kitchen Waste Whenever She Can (Exclusive)
Although reducing kitchen waste can be difficult, 'Top Chef' winner Brooke Williamson gives Green Matters tips in a 'Green Routine' on behalf of Ziploc.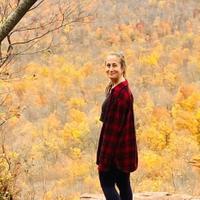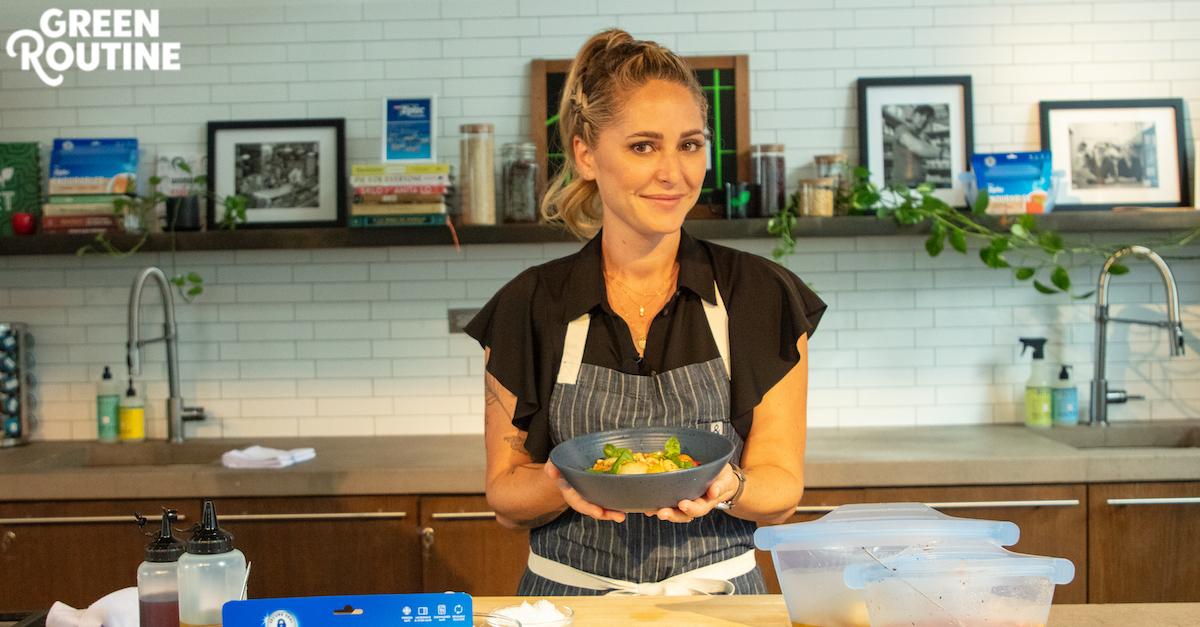 Many of us try to reduce waste in every aspect of our lives, but doing so in the kitchen can be an adjustment. Between generating food scraps and single-use supplies, cooking can be a pretty wasteful activity if you aren't being cognizant of the waste you're producing.
That's why we're beyond grateful that Top Chef winner and seasoned restauranteur, Brooke Williamson, gave us sustainable kitchen tips on behalf of Ziploc's new reusable food storage product, Ziploc Endurables.
Article continues below advertisement
Evidently, the product can be frozen, boiled, baked, cooked sous-vide, and more, whether you're meal-prepping or wrapping up leftovers.
"[Ziploc Endurables] are pretty remarkable in terms of their versatility for meal prep — sort of a one-stop-shop," she tells Green Matters via Zoom. "They're completely reusable (they're made out of silicone!)... so in terms of food waste, and waste in general, these are kind of the ultimate tool to not have any environmental waste whatsoever."
In addition to using Ziploc's reusable Endurables bags, Williamson says sustainability influences her work in the kitchen and her daily life. Keep reading for more on Williamson's sustainability habits in her Green Routine, below.
This interview has been condensed for clarity.
Article continues below advertisement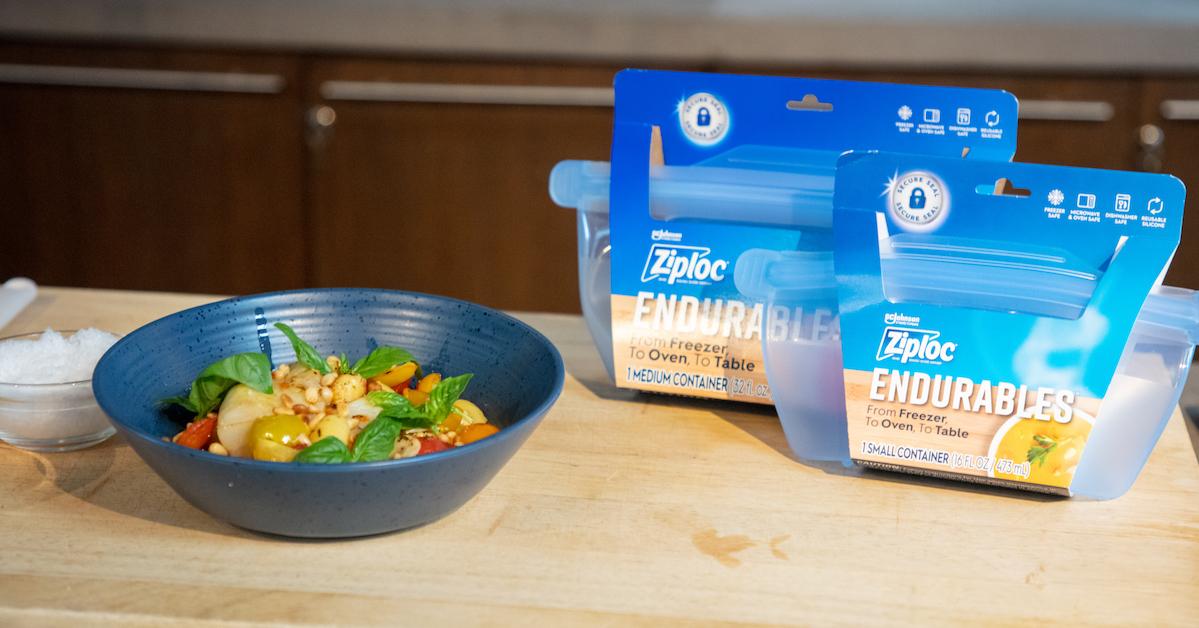 GREEN MATTERS: We're always looking for alternatives to single-use products — do you have any other examples of how you lower your kitchen waste with reusables?
BROOKE WILLIAMSON: [Ziploc Endurables] are not single use — they're completely reusable. They're made out of silicone. As a chef, I've been baking on silicone for my entire career — like those nonstick Silpats that you put on a baking sheet. I've been using those forever, and never kind of did I think that those can be turned into a container that you could cook in, that can also be taken directly back into your refrigerator or freezer.
Article continues below advertisement
GM: Do you have any advice for people looking to make their cooking generally more sustainable?
BW: As someone who works a lot — and I'm also a parent — I don't necessarily want to cook all day at work, and then go home and cook a long winded meal. But I also don't want to compromise the value of a home cooked meal.
The way that I cook is also very seasonal. I have a garden outside, I try to use what's in season, and what's available to me. And you can turn that into a flavorful way to stretch ingredients, in a multitude of directions.
And I think that translates really beautifully to people who want to meal prep. [For example], I developed this baked cod recipe with tomatoes. And while they're really delicious on this cod, they can also be used for a pasta or chicken dish. Stretching ingredients to me is incredibly important — not only to feel like you're eating something different every day — but also to cut down on food waste, in general.
Article continues below advertisement
GM: Do you have any like plant-based recipes under your belt that you would recommend to readers?
GM: Oh, so many! I naturally cook very plant-based, because I think about produce first. Meat and proteins to me almost come in second. When I'm building a dish in my head, I think very seasonally — I think of using proteins as a flavor enhancer, rather than the star of the dish.
Even during the summer, I do a lot of soups and curries, which lend themselves very naturally to being plant-based. I honestly feel like most of the food that I cook at home is very much plant-based.
"Green Routine" is a series from Green Matters that invites notable people in the environmental space to share the efforts they make to live more sustainably.