10 Meditation Crystals That Increase Your Focus and Overall Well-Being
Some find that using these crystals can help them focus and feel more connected with their surroundings while meditating.
Crystals have long been believed to hold special powers that promote healing and overall well-being. Whether or not you believe the lore, there's no harm in meditating with crystals. Some find that using these earth gems help them focus and feel more connected with their surroundings.
Article continues below advertisement
The use of crystals for meditation originally came from the ancient Egyptians. They believed that crystals helped connect them with spirits so that gods and goddesses could provide support and new insights about the world around them, according to AllCrystal.
Regularly taking part in meditation has been proven to have multiple health benefits, including improved quality of sleep, reduced stress and anxiety, improved blood pressure, and even promoting feelings of patience and creativity, as per the Mayo Clinic.
When combining crystals with meditation, many find that these naturally occurring gemstones help to promote peace and inner harmony. While there is no "wrong" way to meditate with crystals, according to Verywell Mind, here's how to make the most out of your meditation session.
How to meditate with crystals: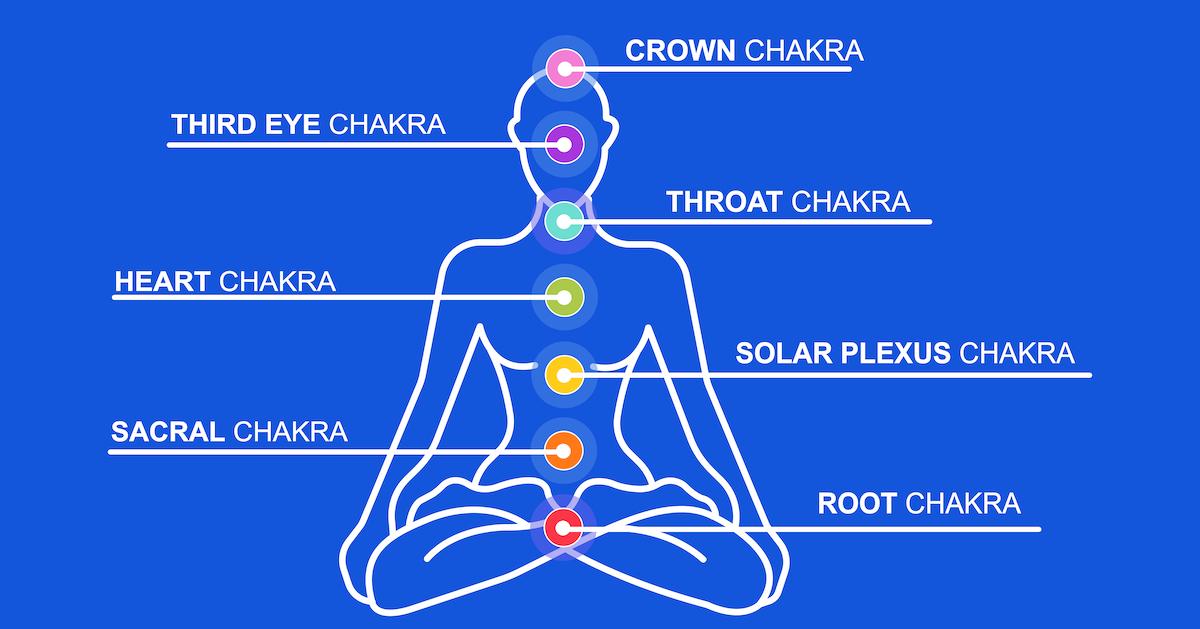 First, you're going to want to get comfortable. Find a quiet space and try sitting straight with your legs crossed, or lay flat on a rug or yoga mat. Make sure your back is flat so you're able to breathe deep, full breaths.
If you're looking for energy to be focused on one part of your body, place the crystal of your choice on one of the seven chakras. According to Healthline, the most common chakras include the top of your head or "crown chakra," on your forehead just above your eyebrows for the "third eye chakra" and on your chest to access the "heart chakra." You can also place your crystals in your hands or on the ground beside you.
Article continues below advertisement
How to choose your crystals:
Using specific crystals can help you gain focus and be intentional with your meditation. Each one has a unique makeup of minerals that are believed to manifest different things in your life.
Here are 10 crystals worth trying!
Article continues below advertisement
Selenite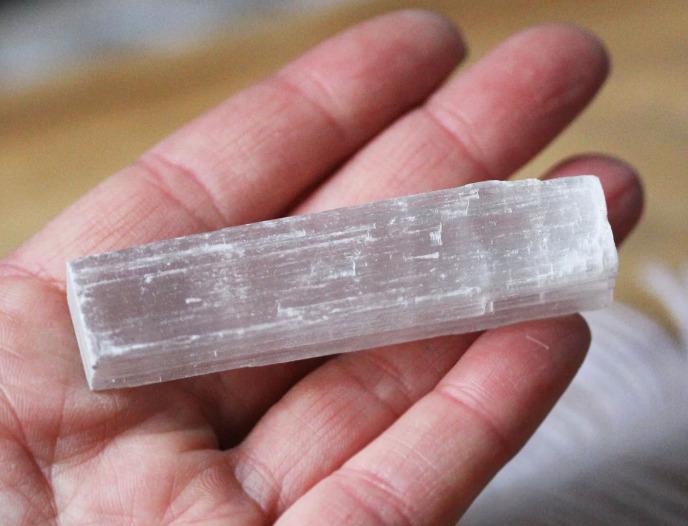 Selenite is a powerful healing crystal that is believed to promote inner peace and help achieve mental clarity, as noted by Healthline. This clear to pearly white crystal is a variety of the gypsum mineral, named for the moon goddess Selene, Crystal Vaults explains. Place it by your forehead while you meditate to clear your mind and release stress.
Article continues below advertisement
Amethyst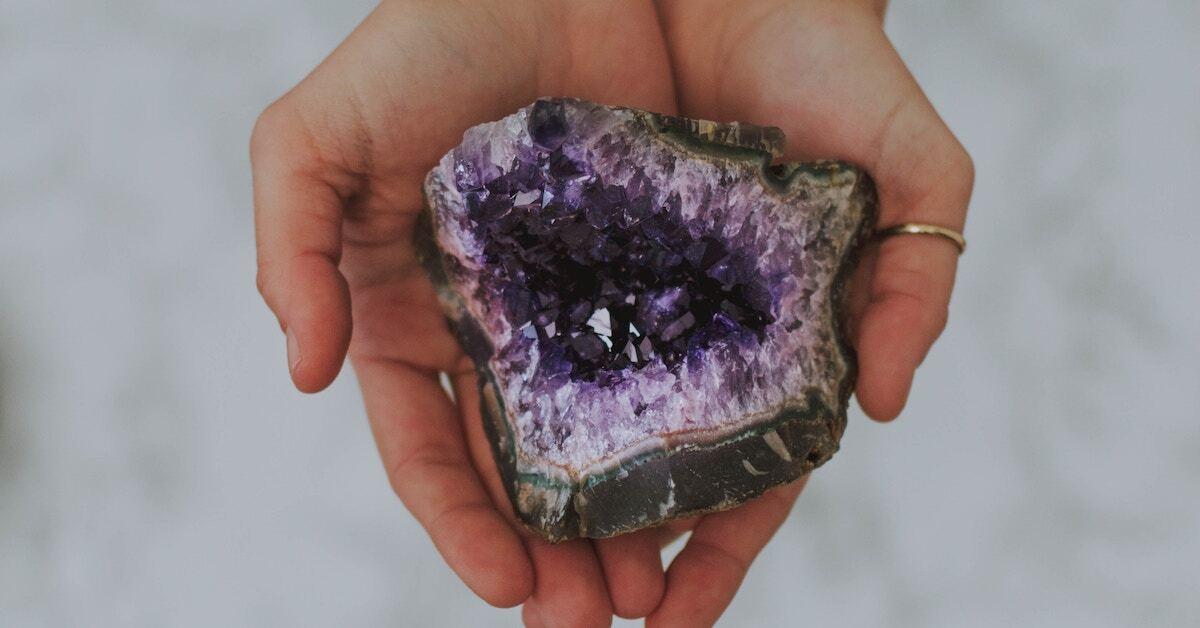 One of the more common gemstones, this shimmery purple crystal eases emotions such as anger or fear and allows you to focus on the good, according to New Moon Beginnings. Place it by your head (the crown chakra) to release negativity and create a new sense of clarity.
Article continues below advertisement
Jasper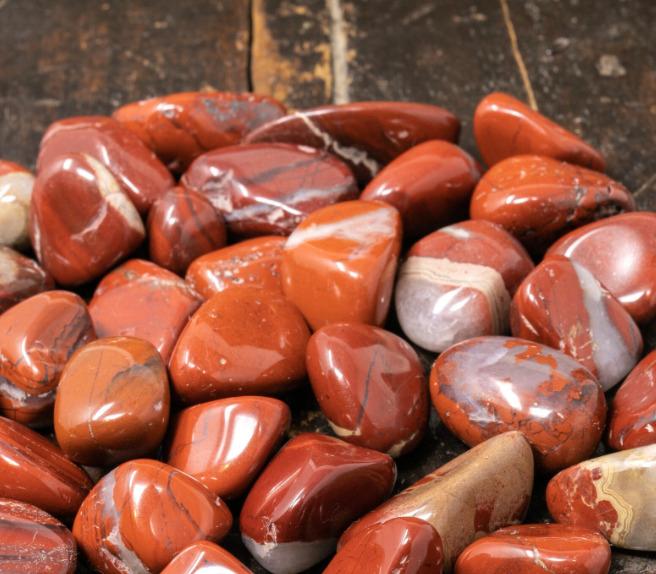 Jasper is thought to create balance and make you feel more grounded, according to MyCrystals.com. It is believed to make you feel more connected with the world around you. This dense mineral of the Chalcedony variety relieves stress and increases your connection with nature.
Article continues below advertisement
Celestite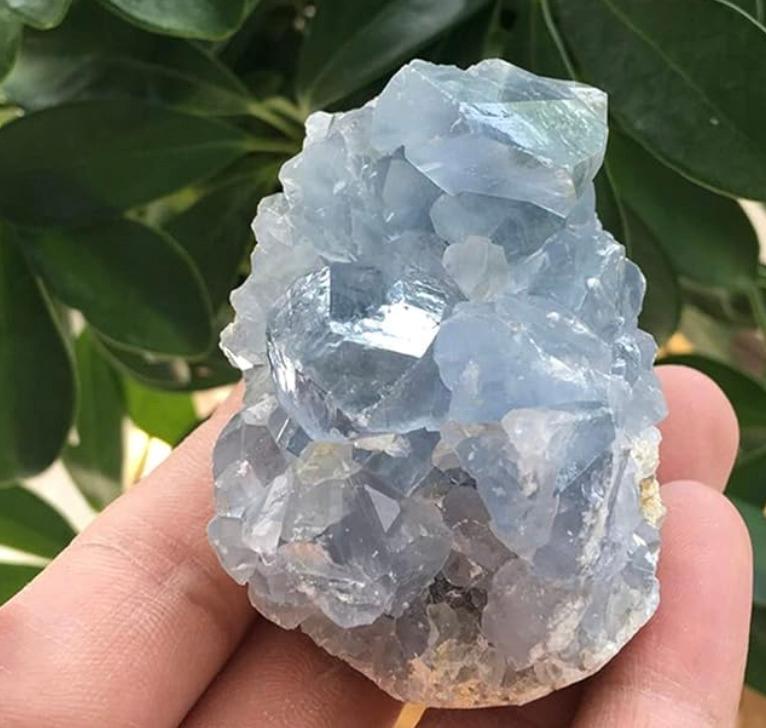 Celestite is known as the crystal of consciousness. This baby-blue stone is believed to increase spiritual awareness and relieve stress. Place it on the crown, third eye, or throat chakra to access higher wisdom and unleash your creativity.
Article continues below advertisement
Aquamarine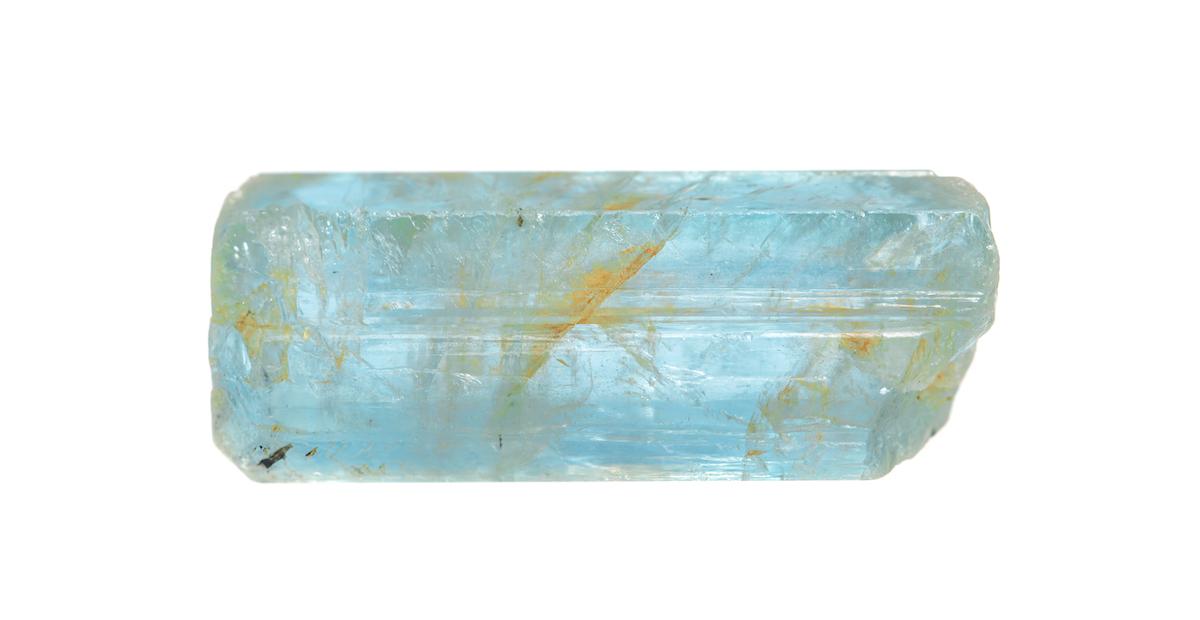 This calming stone promotes empathy and understanding. With green and blue hues, Aquamarine is believed to help overcome judgment and foster feelings of understanding. As you take deep breaths in and out, place this crystal on your abdomen and watch it rise and fall just like the waves of the ocean.
Article continues below advertisement
Sapphire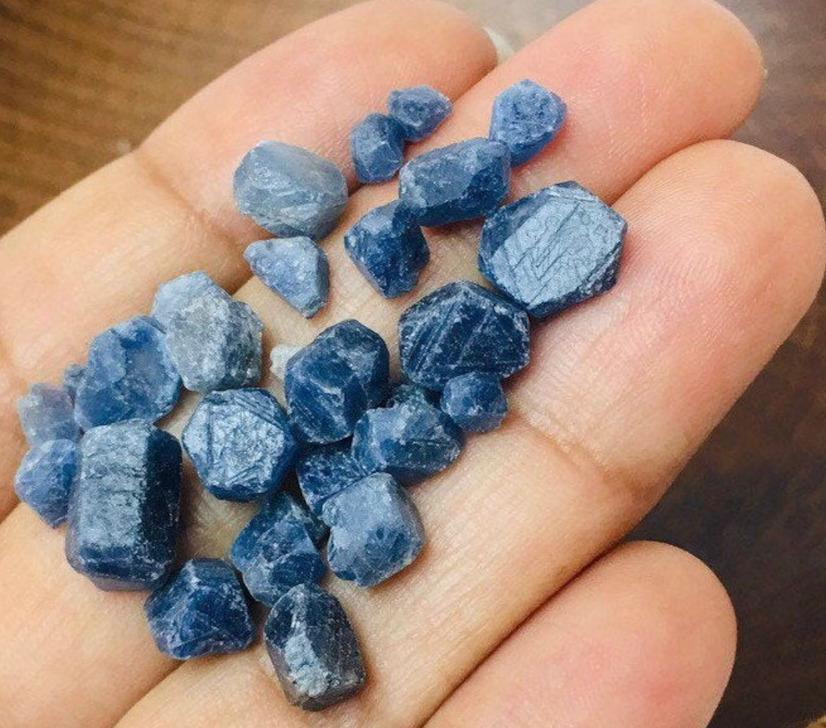 Sapphire is used for meditation because it is believed to increase feelings of calmness and serenity, as per the Natural Sapphire Company. It is thought to be a detoxing crystal that soothes feelings of anger or jealousy, allowing for increased creativity.
Article continues below advertisement
Black Tourmaline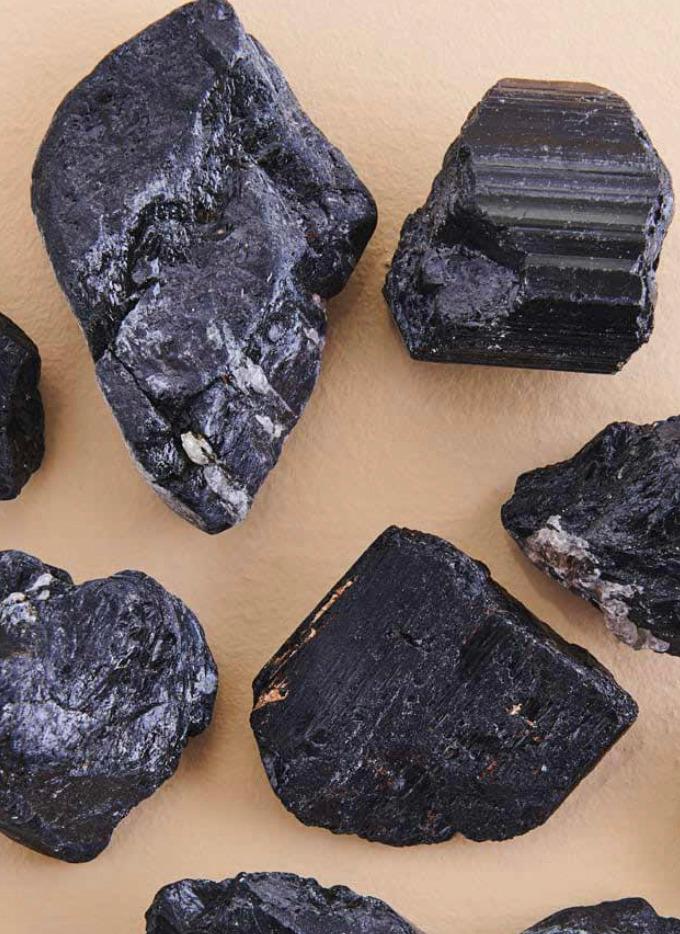 This sturdy stone is used to increase the benefits of meditation by making you feel present and grounded, as per Crystal Healing Ritual. Try placing this crystal on your legs or chest, then focus on your breathing and allow the black tourmaline stone to increase your relaxation and self-awareness.
Article continues below advertisement
Ametrine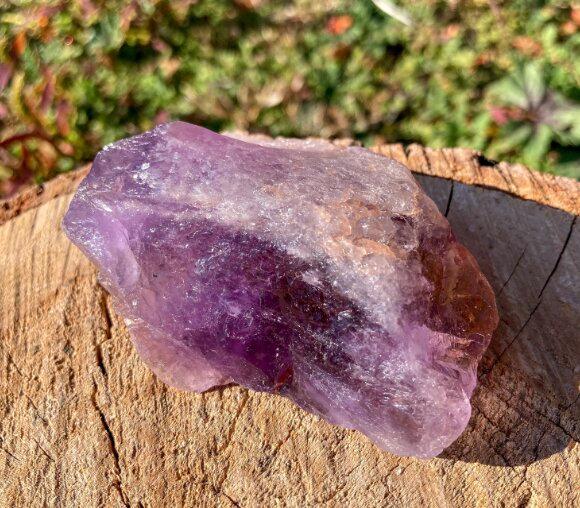 If you're feeling extra stressed after a long day of work, this crystal has got you covered. This plum-colored crystal combines minerals of both amethyst and citrine. With the power of both of these minerals working in your favor, this crystal eases anxiety, calms the mind and releases tension.
Article continues below advertisement
Moonstone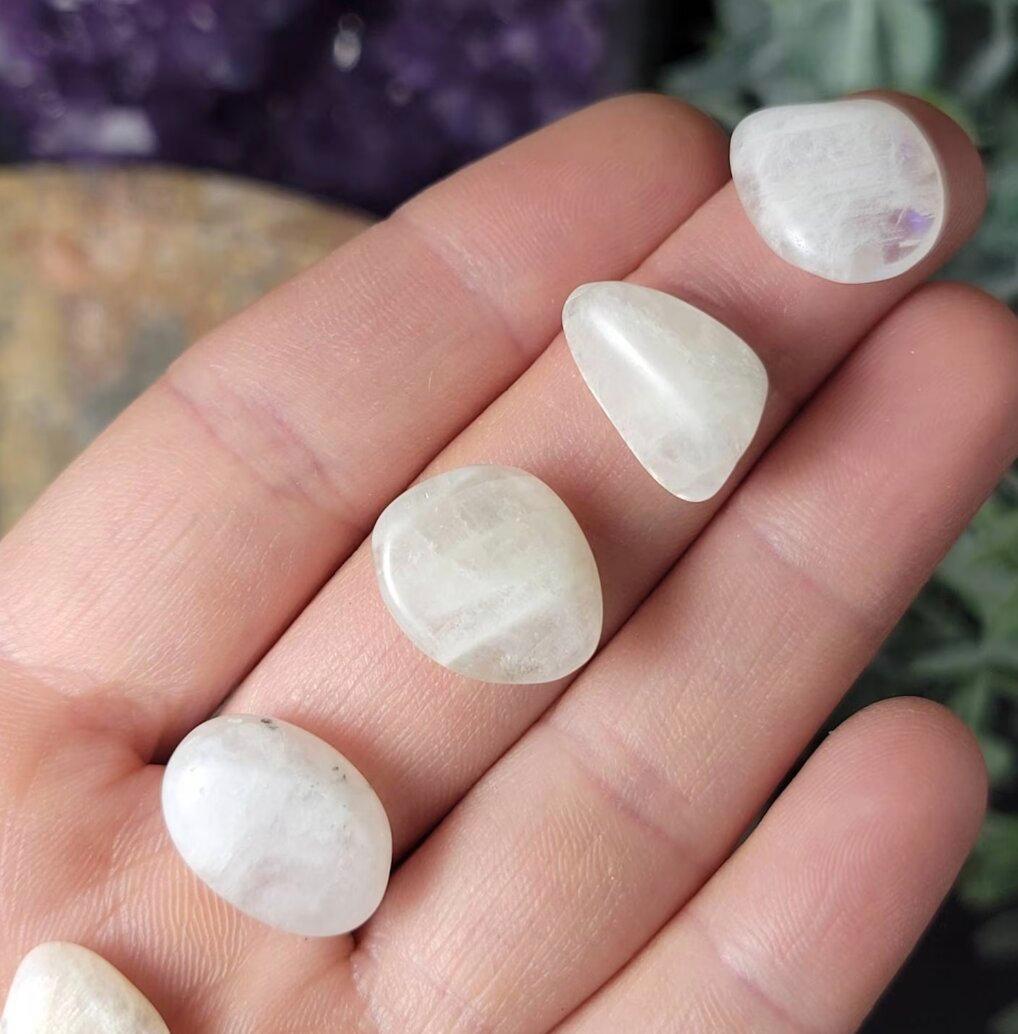 Moonstone is a powerful crystal used for releasing negativity of the past and starting anew. This stone helps you tune in to your intuition and move forward towards new opportunities. Crystal Digest suggests repeating positive affirmations like "I am grateful for all of my inner gifts" or "Every day I see proof that life is working out for me" while using this stone to release all of your negative energy.
Article continues below advertisement
Lepidolite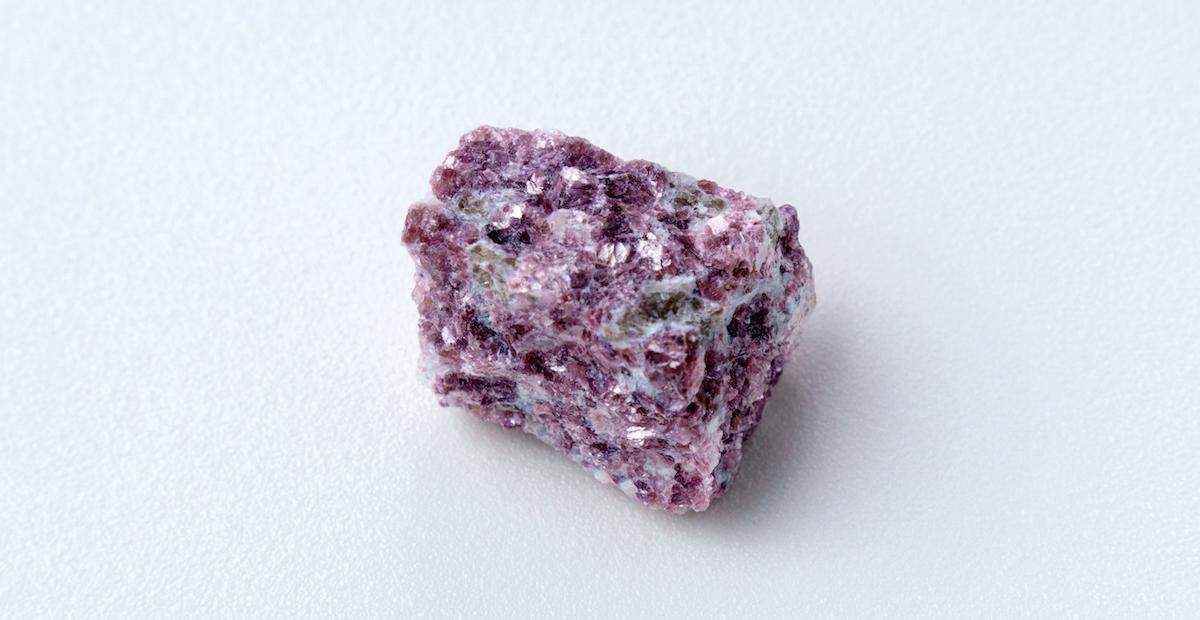 This grayish-purple stone challenges the soul to open it to new possibilities. Crystal Healing Ritual suggests placing it on the top of your head or on your third eye chakra to remain relaxed and open your mind.