Relax Your Mind — Mindful Meditation Benefits Your Mental, Physical, and Emotional Health
What are the benefits of mindful meditation? Although it can be difficult to commit to, practicing has proven mental, physical, and emotional health benefits.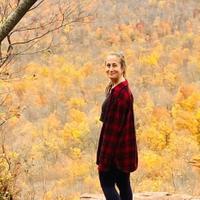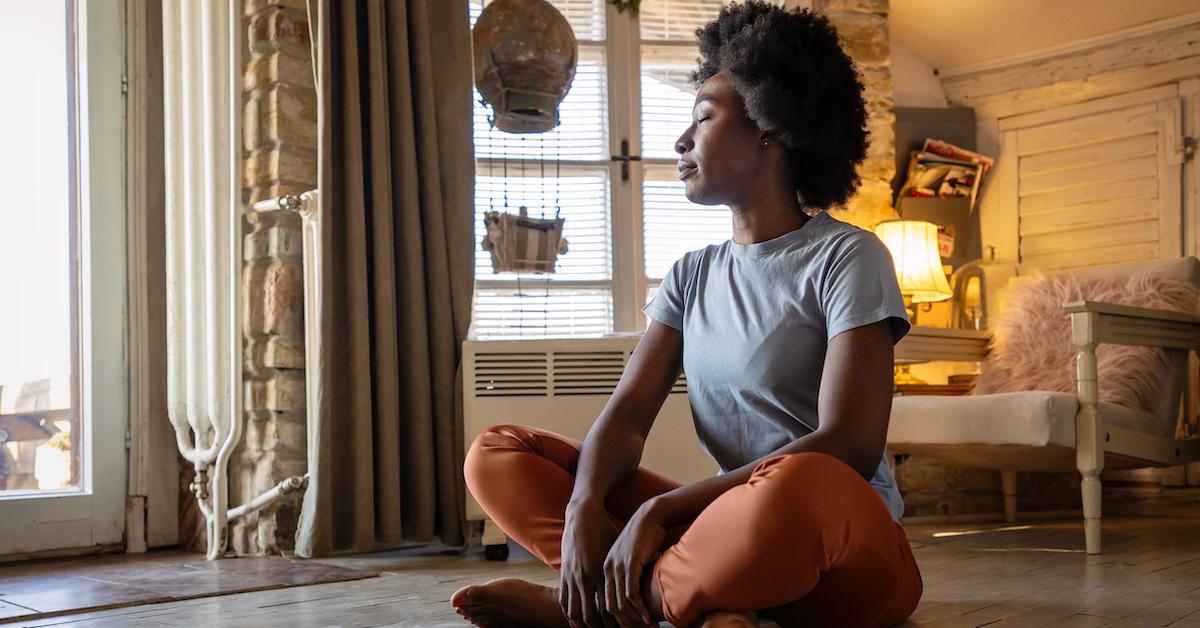 There are so many ways to maintain your mental and physical well-being, from talking to a therapist to regularly exercising. But one thing that many forget to do in the realm of wellness is to check in with themselves mentally, and one of the easiest ways to do that is with mindful meditation.
For many, starting — and committing — can be incredibly difficult. But the benefits of mindful meditation are seemingly endless.
Article continues below advertisement
If you aren't familiar with the art of meditation,Very Well Mind describes it as a practice that uses various tactics to heighten awareness and alter focus. It generally involves sitting, standing, or lying down in a comfortable position, while silencing out your surroundings, or engaging with a guide. You can hone in on your breathing, a mantra, or simply the comforting sound of silence.
Regardless of how you go about doing it, meditation has one common goal: it halts your string of thoughts.
Even though there's no right or wrong way to meditate, Very Well Mind recommends dedicating five to 20 minutes to the practice regularly. However, the duration of your sessions can vary.
Longer sessions generally tend to generate more benefits, but the important thing is to get any at all. But many wonder: why do it in the first place?
Article continues below advertisement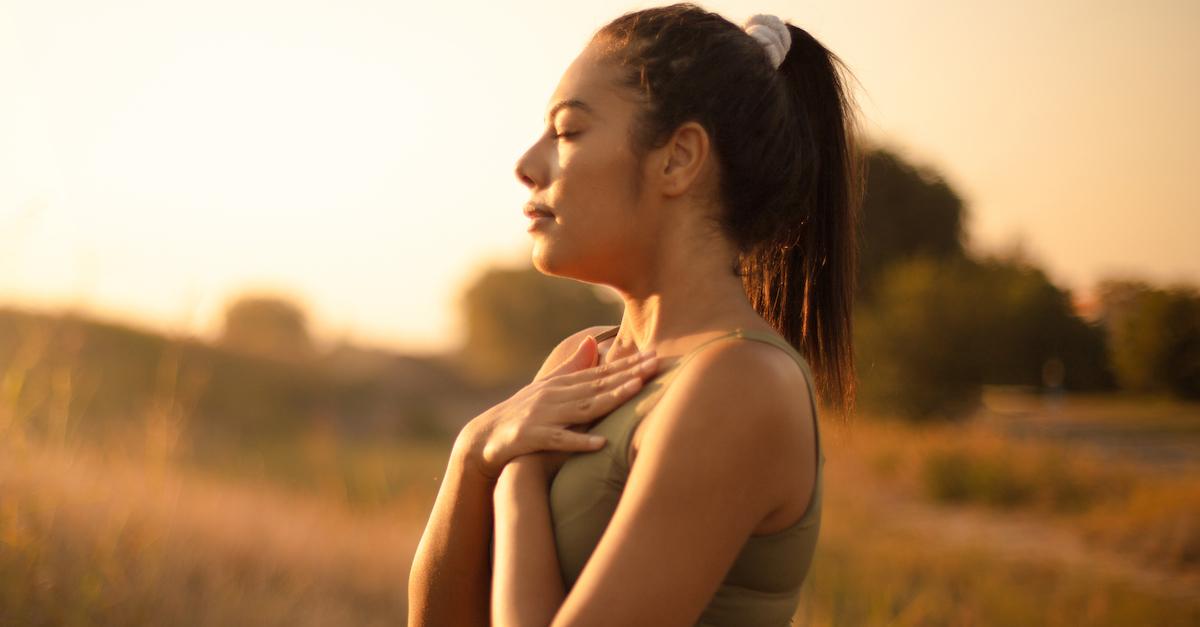 What are the benefits of mindful meditation?
The there are so many benefits of mindful meditation — far beyond having some momentary peace of mind or a little time to yourself.
Popular meditation app, Headspace, lists the many mental benefits associated with regular meditation sessions. Studies show that medicating on the regular can increase one's focus; ease psychological symptoms such as stress, depression, and anxiety; increase mental resilience; and improve one's entire outlook on life.
Article continues below advertisement
What's more, the physical benefits of meditation are pretty incredible, as well. Although it doesn't quite get your blood flowing like regular exercise, it can help with physical issues related to stress. For example, it stimulates the parasympathetic nervous system, which causes the body to stop releasing stress hormones that can increase blood pressure, heart rate, and cholesterol levels.
It also helps with sleep, and lowers inflammation, which is linked to heart issues, and other ailments.
Ultimately, meditation benefits the brain, which is what takes the most control over your emotions. Therefore, regular meditators can reap some seriously awesome emotional health benefits, too.
Regular meditation can help with coping with negative emotions, and it can aid in changing the way you think. Meditation can even help with decision-making, it can reduce aggression, increase positive emotions, and far more.
Article continues below advertisement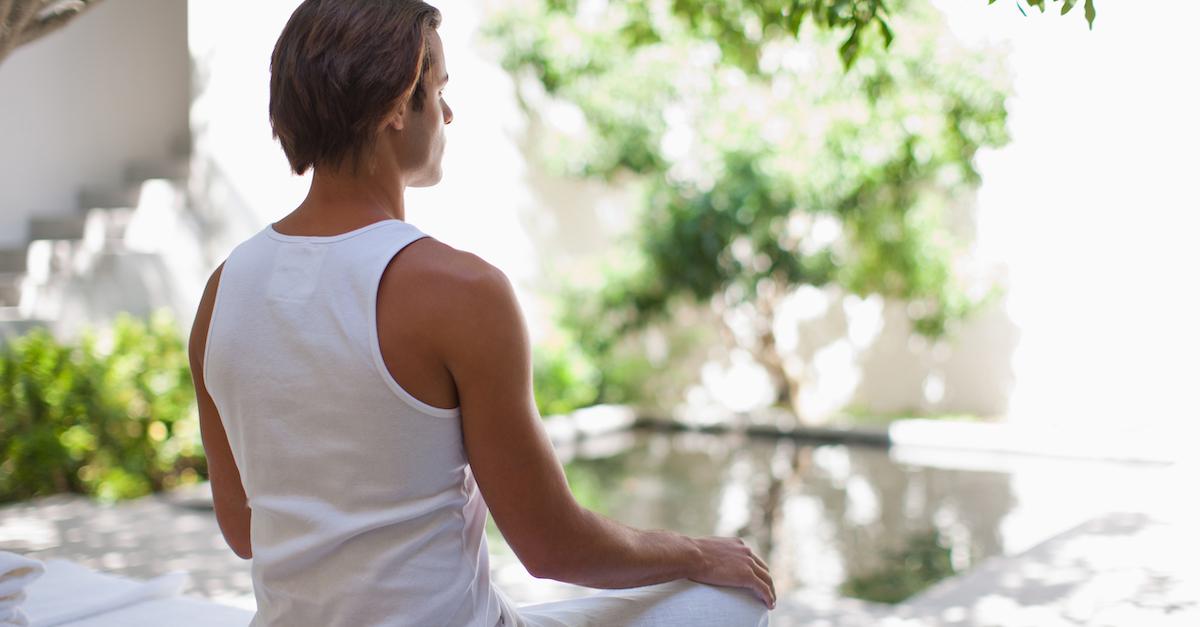 Since getting started can be difficult, here are a few meditation apps we love:
Not everyone grew up with regular meditation sessions in their households or classrooms — therefore, getting started, and committing to the practice, can be tricky. But we've made a list of the best meditation apps, and because they're guided, they make getting started way easier.
Simple Habit is super easy to use and offers short sessions, making it the "No. 1 meditation app for busy people." Headspace, on the other hand, has a wide range of courses and even resources to help you go to sleep.
Then there's Calm, which includes a beginner series for those just getting started; Aura, which focuses personalizing meditations with a questionnaire in the beginning; and Insight Timer — which is not only free, but it also offers sessions with a number of celebrities, from Russell Brand to Lala Delia.
Meditation isn't for everyone, but it's a fantastic way to check in with yourself, and improve your inner wellness as a whole.