Harvard Engineers Lower Environmental Impact of Air Conditioners With New Discovery
Air conditioning is bad for the environment, thanks to HFCs — but Harvard engineers discovered using solid refrigerants could make them eco-friendly.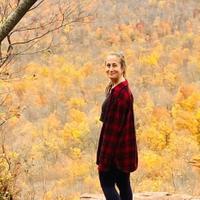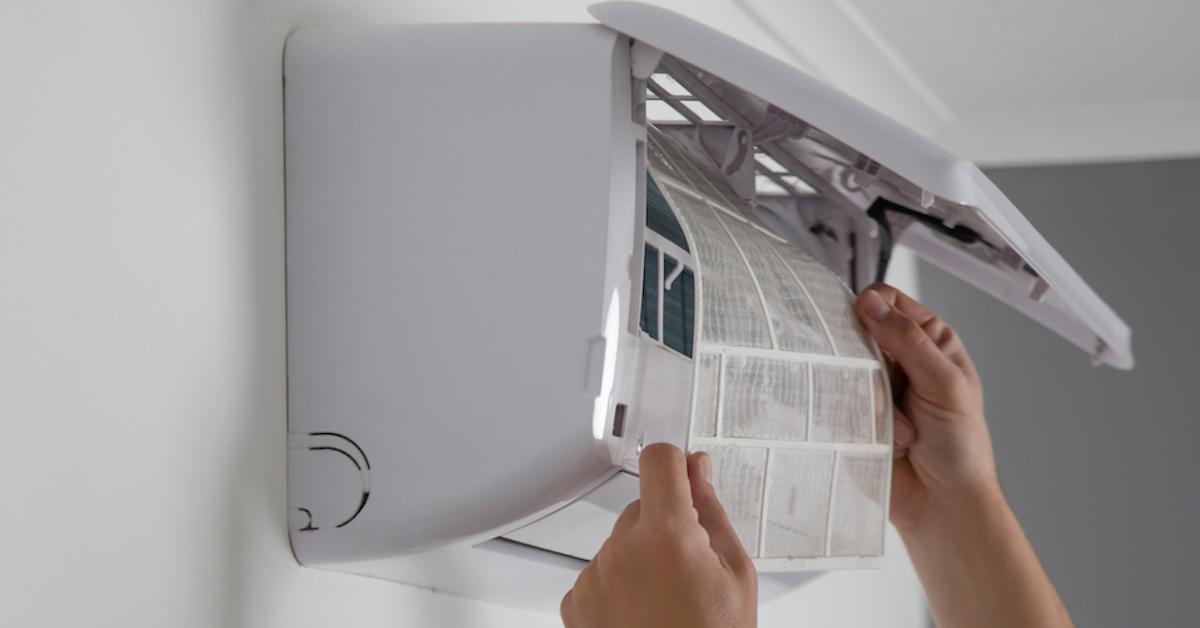 As policymakers try to phase out hydrofluorocarbons (HFCs), new technology has been introduced to hopefully lower the environmental impact of air conditioners everywhere. A team of Harvard University engineers recently discovered that using solid-state refrigerants will still absorb heat in the room through the barocaloric effect, without leaking any greenhouse gases into the atmosphere.
This could truly revolutionize the way we heat and cool our living spaces.
Article continues below advertisement
"Though this cycle is efficient, concerns about climate change and stricter regulations on hydrofluorocarbon refrigerants are spurring the search for more environmentally responsible ones," reads a press release from the American Chemical Society (ACS).
"Solid refrigerants could be an ideal solution. Unlike gases, solids won't leak into the environment from A/C units. One class of solid refrigerants, called barocaloric materials, work similarly to traditional gas-liquid cooling systems."
"The team has now built a first-of-its-kind prototype that demonstrates the use of these new materials in a practical cooling system," the press release continues.
"After solving several engineering challenges, the team has shown that the barocaloric materials work as functional refrigerants, turning pressure changes into full temperature-changing cycles."
Article continues below advertisement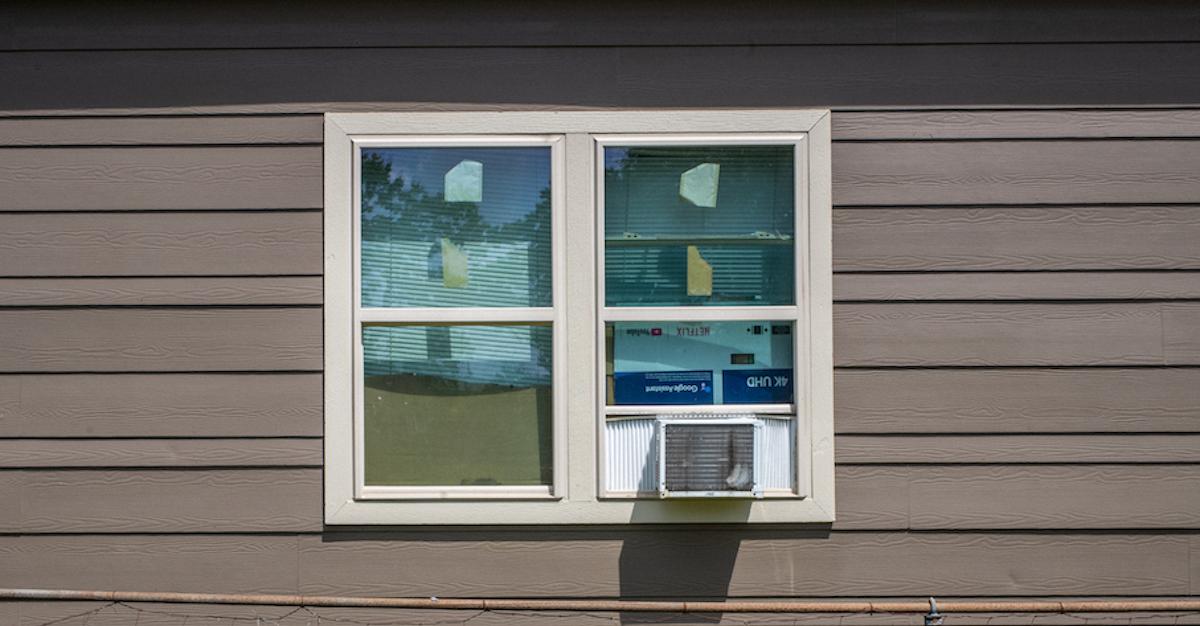 Why is air conditioning bad for the environment?
Air conditioners negatively impact the environment because of hydrofluorocarbons (HFCs). HFCs are gases primarily produced for solvents, fire protection, refrigeration, air conditioning, and aerosol cans. When in use, they leak, contributing to 1 percent of global greenhouse gas emissions. They then proceed to deplete the ozone layer, linger for up to 29 years in the atmosphere, and further contribute to climate change.
Article continues below advertisement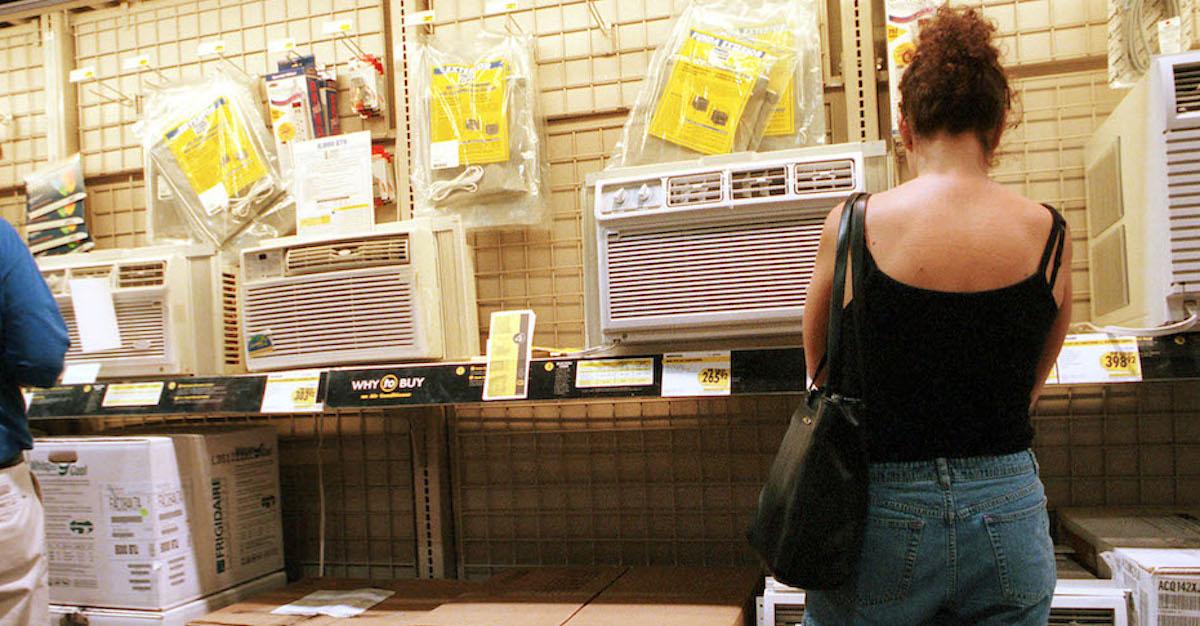 Article continues below advertisement
A new finding may result in a lower environmental for air conditioning.
As previously mentioned, Harvard researchers found an alternative to using HFCs in AC units — and they've created a prototype for a cooling device with a lower environmental impact.
Unlike ACs which leak HFCs when in use, per New Atlas, the new devices rely on solid refrigerants that undergo the same barocaloric process using solid refrigerants, from a class called metal-halide perovskites. They're used for cooling in the same way, but it remains a solid and doesn't leak.
This new system is very promising, but the research team is still working on fixing a few minor problems. For example, the pressures used are a little too high for consumer air conditioning devices. They're also looking into other types of materials that will work better to conduct heat.
With a little work, this could be the future of air conditioning, to hopefully make the process more sustainable. Watch the video below, for more on this discovery.
Article continues below advertisement
There are other sustainable ACs on the market you can buy until then.
While we wait for Harvard's engineers to roll out the kinks with using solid refrigerants in AC units, there are a wide range of eco-friendly air conditioners currently on the market at varying price points, if you're looking to swap your old one for something a little more sustainable.
Even though it's heavily advised to use any AC unit sparingly, for the sake of saving energy and the planet, there are definitely solid alternatives to those with a high HFC output for the time being.