Gas Stoves Pose Health and Environmental Risks — How to Reduce Their Impact
There are a few ways to reduce a gas stove's health risks, make them more efficient and eco-friendly, and emit less pollutants.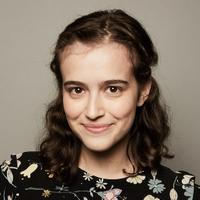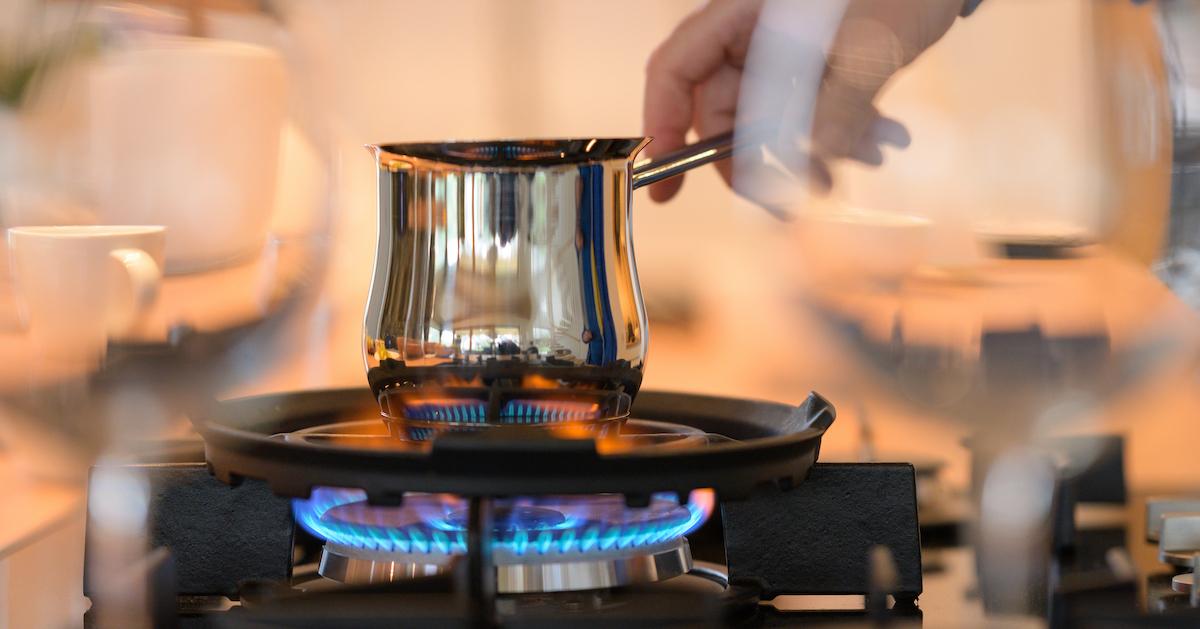 Even though all the food I eat is plant-based, and many of the ingredients I cook with are purchased with minimal packaging or locally-grown, there's still something I can't seem to get around: that anything I cook is directly powered by fossil fuels, because I have a gas stove.
Not only that, but there are negative health effects associated with the pollution produced by gas stoves — especially in teeny-tiny kitchens in teeny-tiny apartments like mine. But fortunately, I've found that there are a few ways to reduce a gas stove's health risks, make them more efficient and eco-friendly, and emit less pollutants.
Article continues below advertisement
Gas stoves produce higher emissions and greater health risks than electric or induction stovetops.
Gas stoves are directly powered by just that — gas, which is a nonrenewable energy source.
A study published by Stanford University researchers in January 2022 found that natural gas stoves emit various air pollutants that are hazardous to humans — including methane, formaldehyde, carbon monoxide, and nitrogen dioxide — through leaks and incomplete combustion. That means that even when your stove isn't on, this can still be happening.
Similarly, a 16-month study, published by Harvard T.H. Chan School of Public Health researchers in June 2022, found 21 "air toxics" (an EPA classification of hazardous pollutants that can cause cancer, birth defects, and negative environmental issues); of the 234 samples analyzed for the study, benzene was found in 95 percent, as per The New York Times. Benzene exposure has been linked to a number of long-term health issues, such as anemia, irregular menstrual periods, and even cancer, as per the CDC.
Article continues below advertisement
If you have a gas stove, here are some tips to make your stove produce less emissions, and therefore present less health risks.
Upgrade to an electric or induction stove, if you can.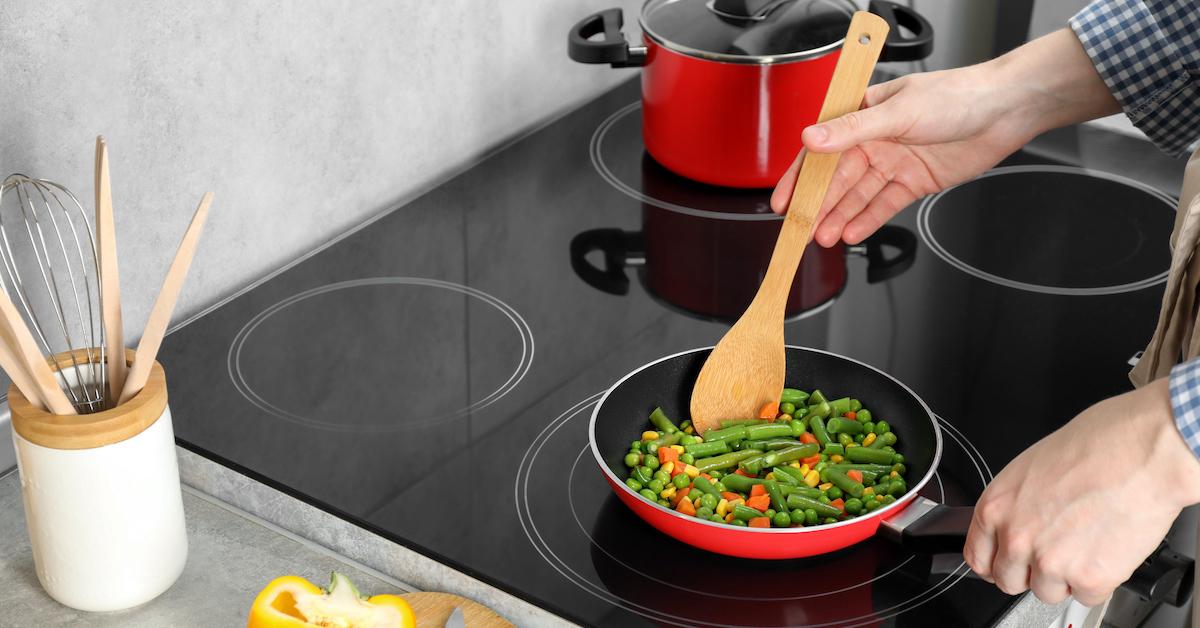 In September 2022, The New York Times' Wirecutter changed its previous recommendation of "hanging on to your gas stove for as long as it works," and started advising readers to upgrade their gas stoves to ones that are powered by electricity, such as a glass top electric stove, or an induction stove. This change in tune was primarily due to the emerging evidence associated with the health risks of gas stoves.
If you are able to upgrade your stove, make sure to responsibly recycle your old stove.
Article continues below advertisement
That said, not everyone is able to replace their stove entirely. For one thing, a new stove can be expensive — as can upgrading the hookup in your kitchen to allow you to switch to an electric stove. Plus, if you live in a rental apartment or house, you may not be permitted to remove your stove.
So if completely getting rid of your gas stove in favor of an electric or induction stove is not a possibility for you, here are a few other options to consider.
Ventilate your kitchen when cooking with gas.
Switching on the vent fan above your gas stove, turning on the exhaust fan in a bathroom near the stove, or opening a window are the easiest ways to help ventilate your home, and therefore help reduce the stove's pollutants, according to Stanford Medicine. This is a simple thing to do, and can make a significant difference, especially if you do it every time you use your stove, and especially if your home is on the smaller side.
Article continues below advertisement
Stanford Medicine also notes that range hoods typically work better at capturing pollutants when cooking on the stove's back burners, and with a lower flame. And if you don't have a range hood above your stove, you may consider looking into getting one installed.
Use your stove on a lower temperature.
As per Stanford Medicine, cooking at higher temperatures usually emits more pollutants, so cook at lower temperatures when possible.
Similarly, make sure to always put small pots on small flames, as using a small pot on a burner with a larger flame can waste 40 percent of its heat, as noted by Sierra Club.
Article continues below advertisement
Buy a portable induction stovetop.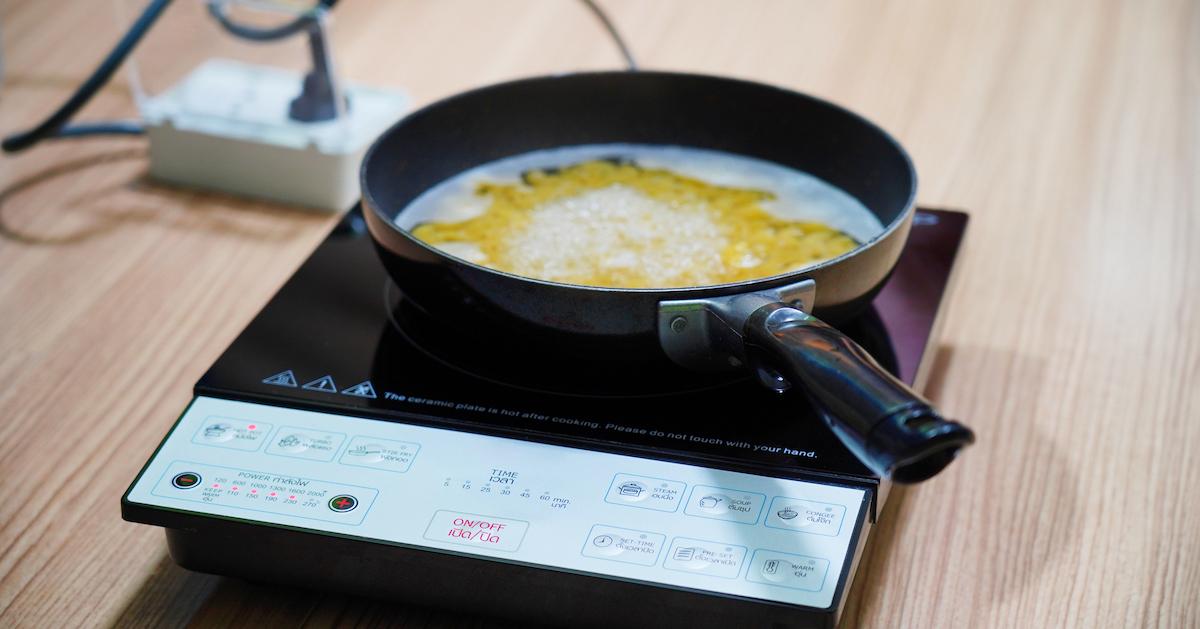 If you watch YouTube chefs, you've seen portable induction cooktops, which can be plugged into the wall and used on any countertop. If you can afford to invest in one, it could be a good idea to start using this either instead of or in addition to your gas stovetop. Just make sure you are using the right type of pots and pans, since not all cookware is compatible with induction burners.
Use appliances like an electric kettle and rice cooker instead of your stovetop.
Consider using a rice cooker to make rice (and so much more!) and an electric kettle to boil water, instead of making these things on the stove, as per The Harvard Gazette. You can even boil water in an electric kettle, and then pour it into a pot on the stove to make things like pasta, rather than boiling the water from the start on the stove.
Article continues below advertisement
Use your oven or microwave's convection oven setting.
If the gas-powered oven connected to your stove has a convection setting, definitely use it. Convection ovens can cook things at lower temperatures and in shorter time frames, meaning you'll be running your oven for less time.
And no matter what setting your oven is on, never leave the oven door open while it's on, or use the oven just to heat up your home, as per the Sierra Club.
Use a toaster oven, air fryer, or microwave instead of your oven, when possible.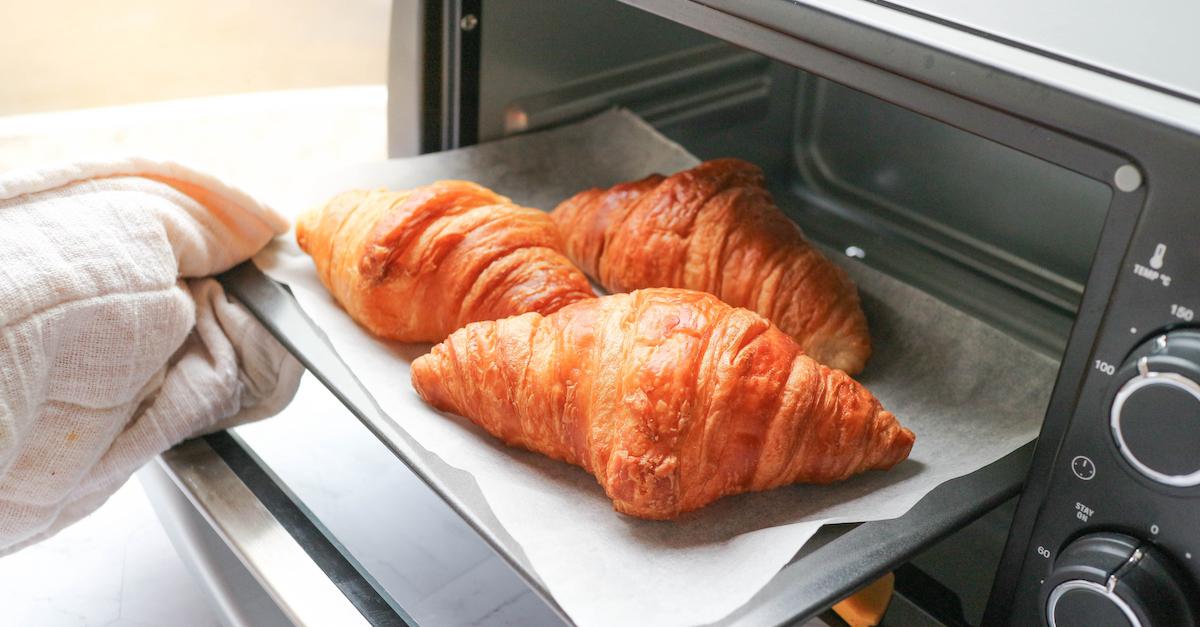 Because most toaster ovens and air fryers are probably smaller than your regular oven, they can heat up much faster; they also cook things faster than larger ovens a lot of the time. Additionally, these appliances are generally powered by electricity as opposed to gas. According to Energy Star, cooking a meal in a toaster oven can potentially use half the energy of cooking it in a regular oven.
Article continues below advertisement
The same thing goes for microwave ovens — they cook food much faster than an oven (or toaster oven or air fryer) would, so consider using your microwave to heat up small meals or leftovers instead of the oven. Plus, using any of these smaller, more efficient cooking devices won't heat your house up nearly as much as an oven would.
And if you do have a microwave, toaster oven, air fryer, and/or portable induction cooktop, you may consider having your stove removed, and relying on these appliances entirely. Or, if you are not permitted to do this by your landlord, ask if you may have your superintendent or another professional unplug your stove from its socket and gas hookup in the wall. Then, feel free to use your oven as storage, à la Carrie Bradshaw.