Sweat in Style: What to Wear to Maximize Your Hot Yoga Workout
When you think of "yoga," do you normally think about what you're wearing? The best hot yoga attire is long leggings and a tight fitting top.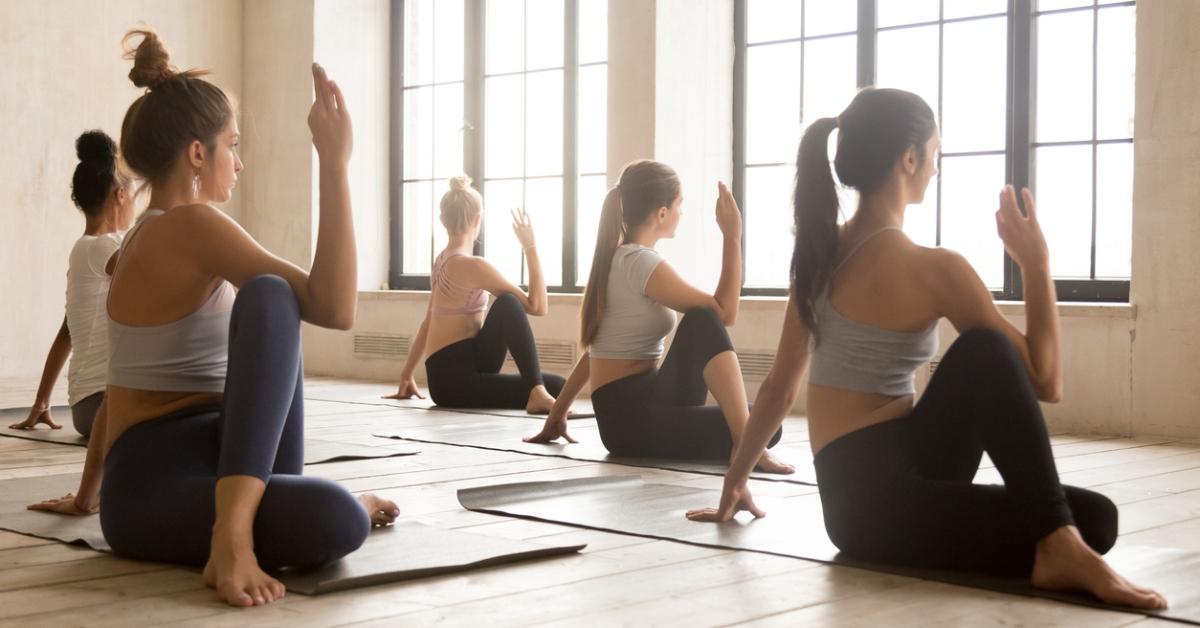 The Gist:
Yoga can be beneficial to your health.
Hot yoga can be dangerous without the proper precautions.
You should wear long leggings for a hot yoga workout to avoid slipping.
Article continues below advertisement
Yoga has many benefits for your overall health. It can reduce stress, lower blood pressure, and even help you shed a few pounds. There are several different types of yoga, and in recent years, hot yoga has gained popularity.
However, hot yoga can be dangerous if you have certain health conditions or don't take the proper precautions. According to the Mayo Clinic, the heat combined with the "demanding nature of the poses" in hot yoga can cause dehydration, heat exhaustion, and increased heart rate. You should consult your doctor before starting a hot yoga workout class to make sure it's right for you.
Article continues below advertisement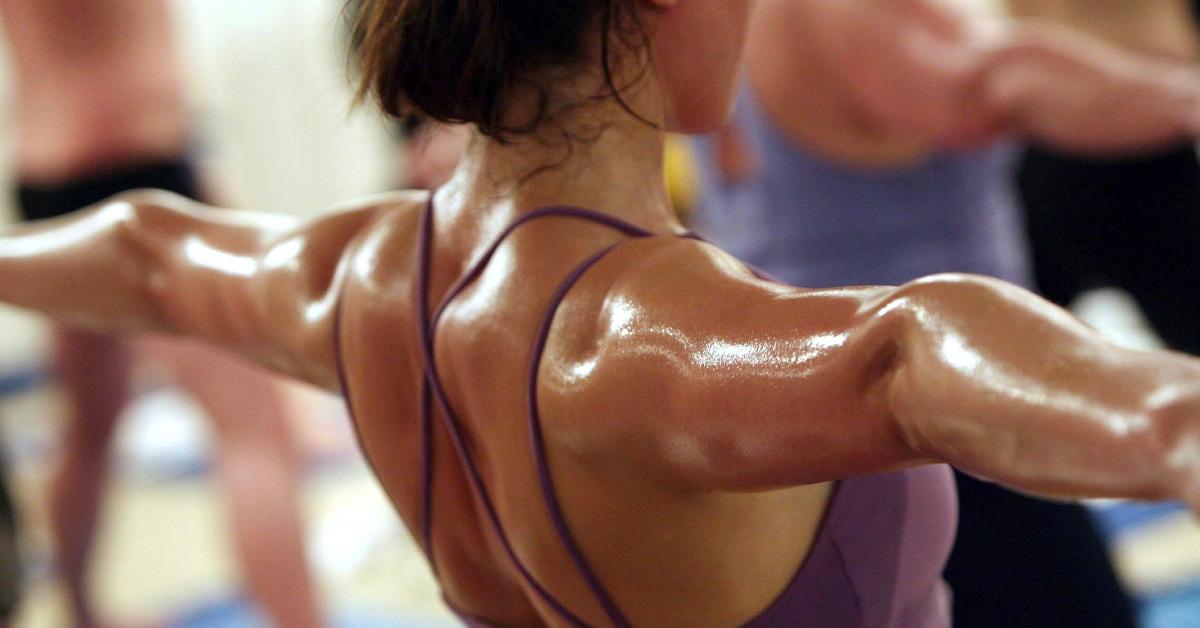 Here's what to wear to hot yoga.
Hot yoga is a form of yoga that is performed in a sauna-like room that is heated to about 105 F with 40 percent humidity. That means you will sweat a lot, so you may think shorts are a good option. But, as it turns out, shorts aren't as helpful in this situation. Your legs will probably be sweaty, making it hard to hold some yoga poses if you wear shorts, hot power yoga instructor Loren Bassett told Women's Health.
Article continues below advertisement
"A lot of women wear long yoga pants or capris that cover the knee to prevent slipping," Bassett told Women's Health. Athletic clothing company Nike recommends you wear long, tapered leggings or pants made of a lightweight, dry fabric. Your shirt or tank top should also be form-fitting, according to Nike.
Should you eat before hot yoga?
Eating a big meal before you go to hot yoga is also a no-no. It's best not to eat anything at least two hours before your hot yoga class, Basset said. "When you're hot and full of undigested food, it will affect your practice in a bad way," she told Women's Health.
Article continues below advertisement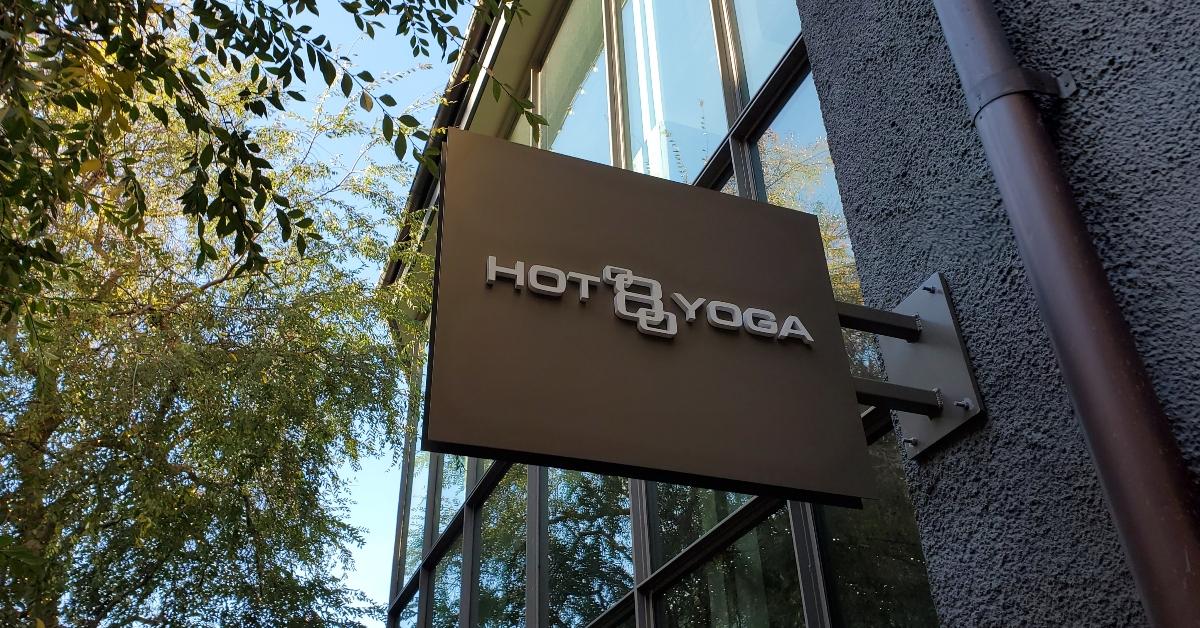 However, if you need to eat something, a light, healthy snack should be okay to eat within an hour before your class, said yoga instructors with Fever Yoga Cycle Strength in Grand Rapids, Mich. Some healthy options include apple slices with peanut butter, an orange, or carrots with hummus.
Article continues below advertisement
Don't forget to drink plenty of water.
Drinking plenty of water before, during, and after your hot yoga workout is also very important, says Dr. Adam Perlman, general internal medicine practitioner at Mayo Clinic in Jacksonville, Fla.
Article continues below advertisement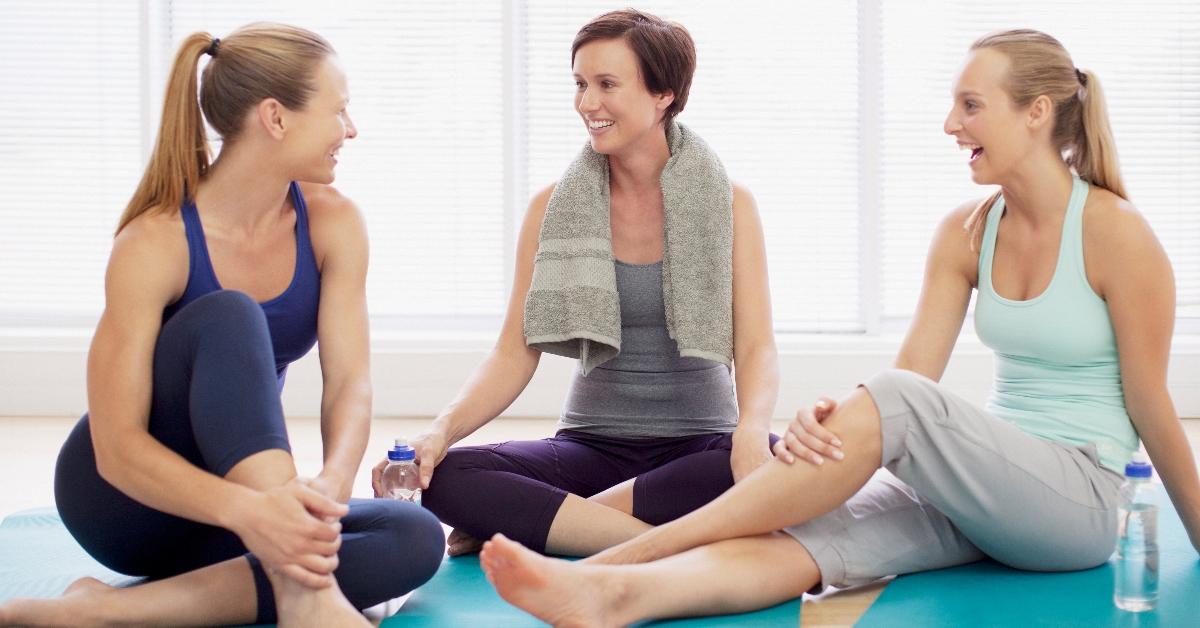 "Drink at least an extra 16 ounces of water about two hours before you begin your hot yoga class," recommends SunstoneFIT in Texas. "You can drink a smaller amount – around 10 ounces – about 20 minutes before class."
While you want to drink enough water to stay hydrated during class, you don't want to have a bladder full of water, which can be uncomfortable. SunstoneFIT recommends keeping your water intake at one-quarter liter every 15 minutes during class. After class, you should drink at least 32 ounces of water.