Beware! Do You Have Wasp Nests Near Your Home? Here's How to Check
Knowing what a wasp nest looks like can help ensure you won't take dangerous steps near a wasp's nest. Here's what to look for.
If you've noticed stinging insects near your home, you might logically go searching your property for signs of a wasp nest. Like any other insect, wasps need a place to call home. What does a wasp nest look like, and how is it different from a hornet's nest? Recognizing a wasp's nest when you see one could help keep you and your family safe.
Article continues below advertisement
You want to avoid contact with any insects in and around your home, as many may be poisonous or deliver painful stings (and wasps can sting people multiple times, unlike bees). Keep reading for how to properly identify what a wasp nest looks like.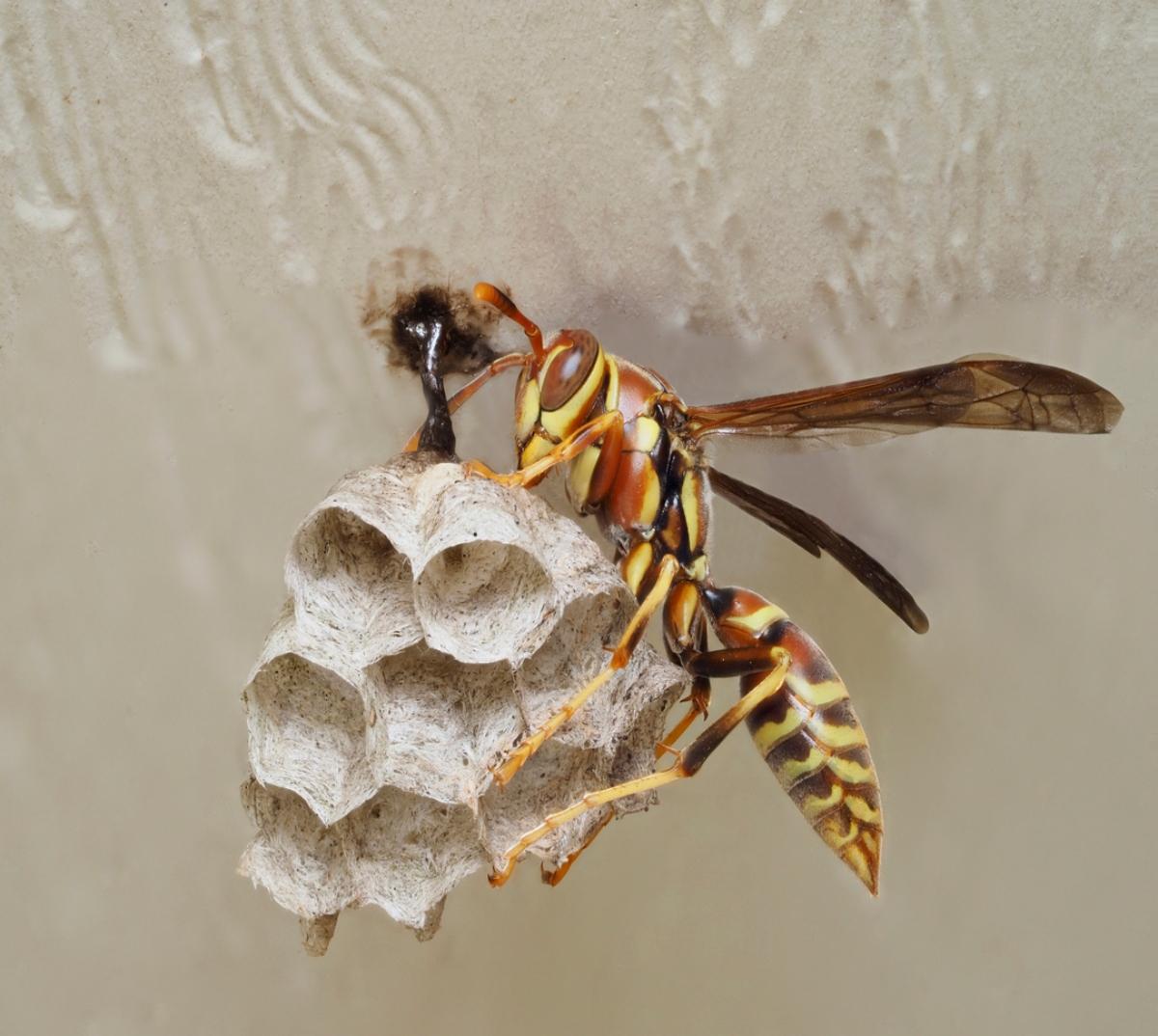 Article continues below advertisement
So, what does a wasp's nest look like?
If you're noticing wasps around your property, checking certain areas of your home for possible wasp nests is a good idea. One common species of wasp is the paper wasp, whose nest looks a lot like — you guessed it — paper. As PestWorld.org notes, paper wasps are also called umbrella wasps, which gives a big hint as to the shape of their nests.
SafeguardPestControl states that wasp nests often come in a ball-like shape, have a drab grey color, and have a dry and papery texture. A wasp's nest may have a coiling, swirl-like pattern on the outside, and there may be a honeycomb pattern on the inside of the nest.
Article continues below advertisement
Look in these popular locations for wasp nests.
Knowing where wasps typically like to build their nests is also helpful when locating the source of these stinging insects. Wasps often build in attics and eaves; near wooden beams and gutters; and in outdoor areas such as doghouses, sheds, rafters, and gates. Check any location around your home for wood available for the nest construction.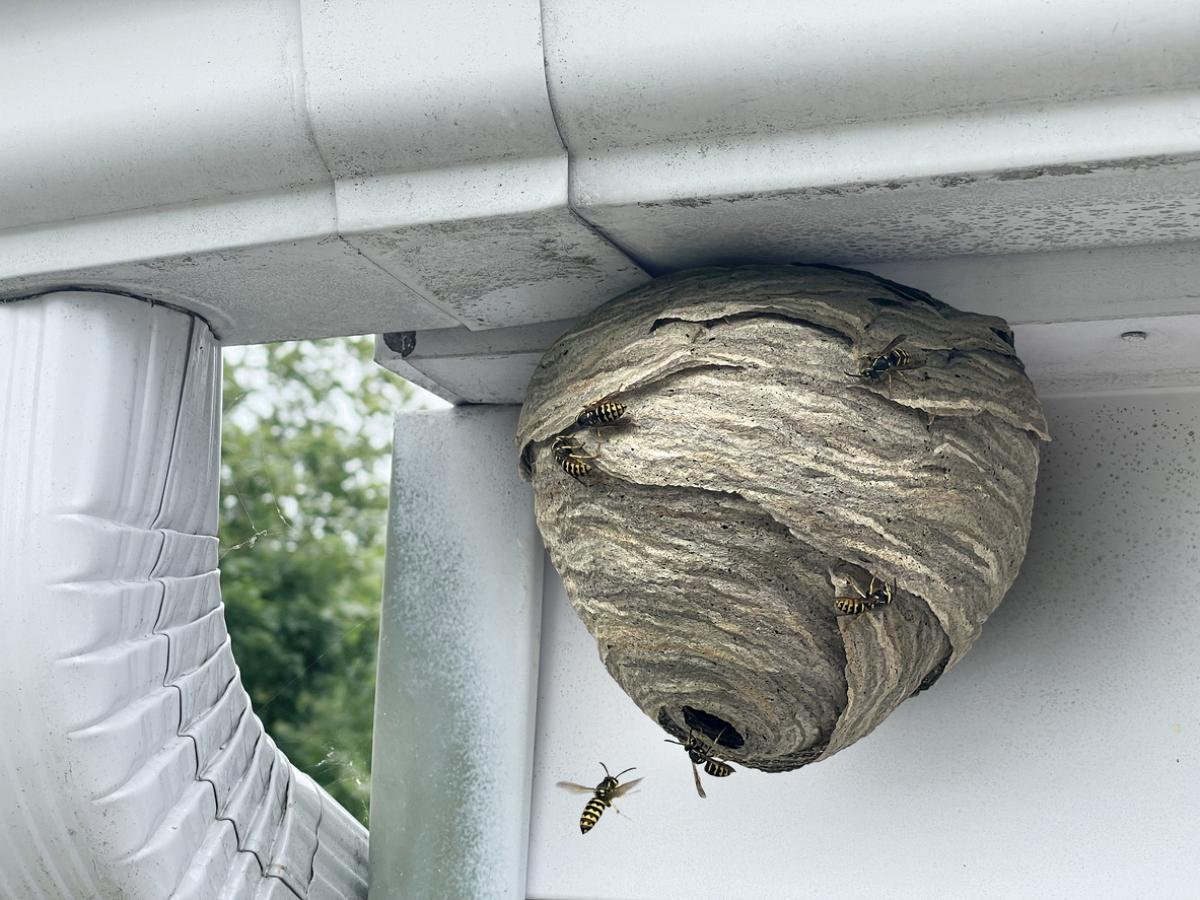 Article continues below advertisement
Is it ever safe to remove a wasp's nest yourself?
Determining the safety of removing a wasp's nest yourself depends on a few factors. The size of the wasp's nest is important: Safeguard Pest Control says it's safer if the nest is no larger than a golf or tennis ball. Wear protective gear if you plan on attacking a wasp's nest.
Exterminators recommend always hiring a professional to handle a wasp's nest on your property. While this is partly to drum up business, it's also a safety issue for you.
BobVila.com offers instructions on safely removing different types of wasp nests from your home, garage, deck, or other areas. However, it's a risky endeavor. If you or someone in your household is allergic to wasp stings, you shouldn't try it. And you'll need to cover up in layers of tightly-woven fabric, covering all skin before trying to attack a nest.
Article continues below advertisement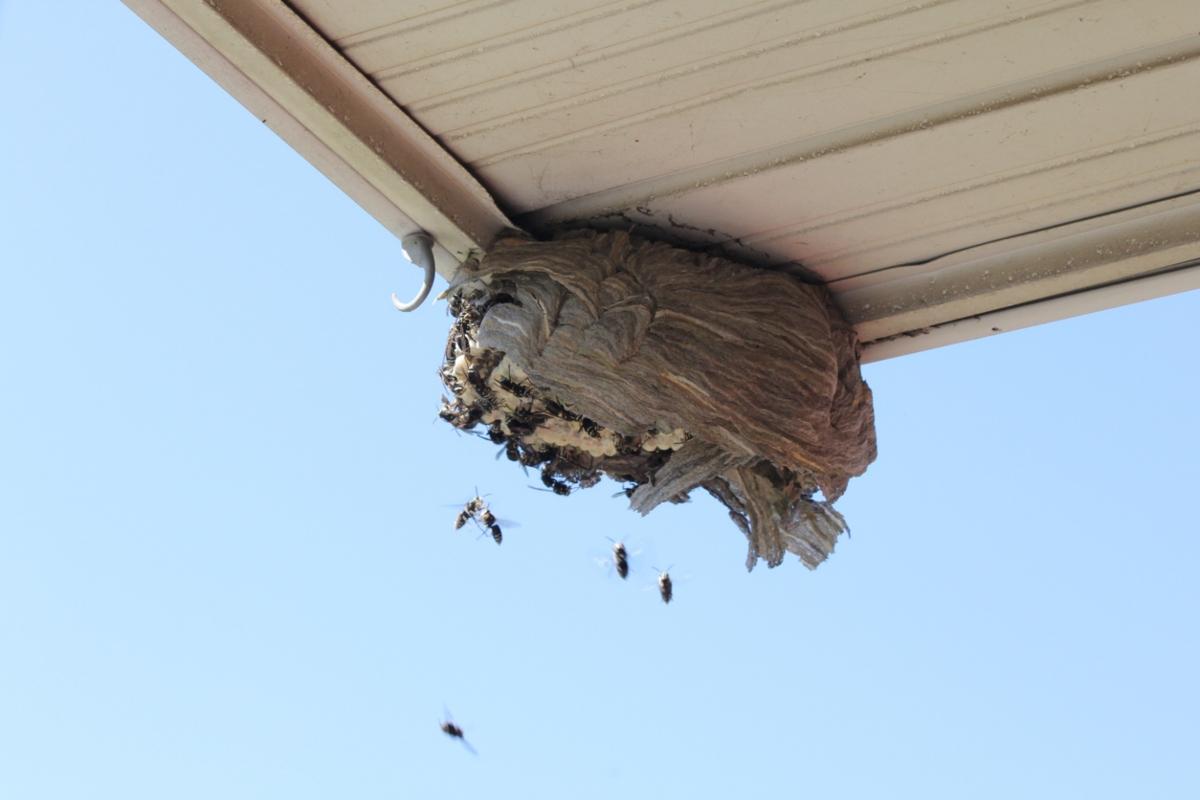 A few DIY wasp nest removal options include pouring boiling water onto the nest, adding liquid dishwashing soap to the boiling water, and using wasp-specific pesticide sprays directly on the wasps. (Obviously, using pesticides is not ideal.) You may anger the wasps and end up with stings if not properly protected, which is one reason to leave to the professionals.
You can take a few precautions to help lower the chances of wasps building nests on or around your home, per BobVila.com. Keep trash cans sealed to avoid attracting insects, repair loose siding, and seal cracks around doors and windows. You can also hang fake wasp nests, make homemade traps, and plant fruit trees far from your house.