Vegan Hair Brushes, Combs, Blow Dryers and More Made From Sustainable Alternatives, Not Animal Products
These brands are making the perfect hair tools for your next best hair day from plant-based and vegan materials.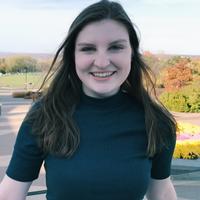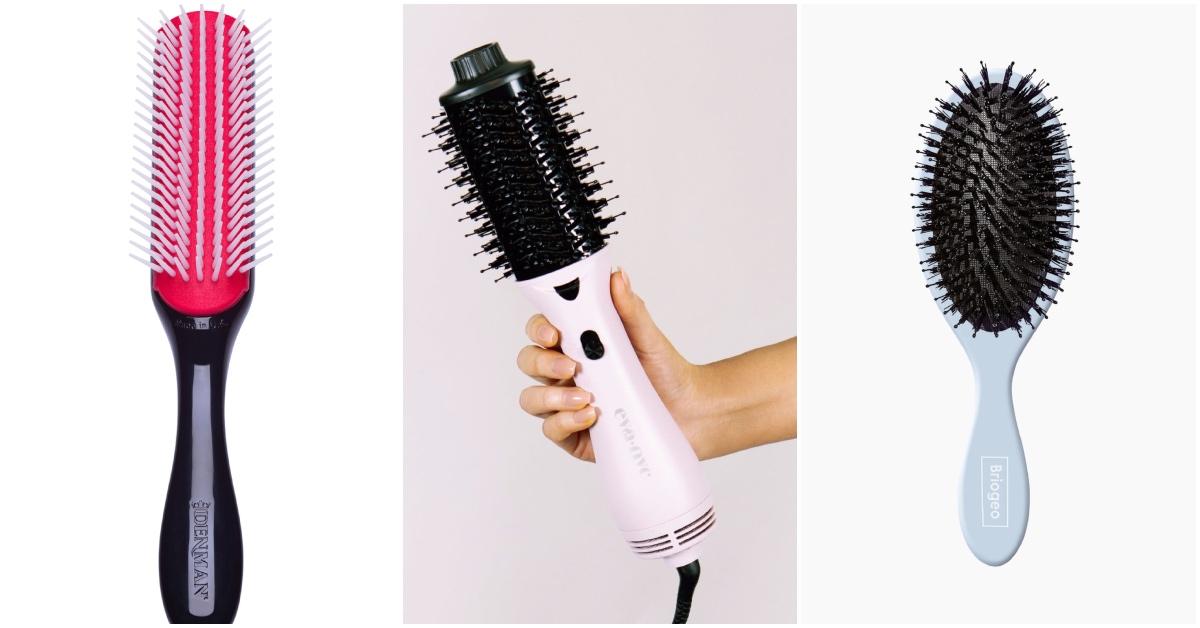 Transparency Matters: If you click on any links on this page, Green Matters may earn a commission (at no additional cost to you). Each item is hand-selected by editors with the planet — and people – in mind. All prices listed are accurate as of the time of publishing. Learn more about our affiliate policy.
If you value great quality hair care or find yourself fascinated by all the latest hair trends on TikTok, chances are you have been looking into equally high-quality hair tools to pair with your new care routines.
Tragically, not all hair products are created equal — especially those that are made from plastic and end up in landfills when they are finished.
Article continues below advertisement
Thankfully, the beauty industry has risen to the occasion magnificently with some vegan hair tools guaranteed to give you your best possible hair day while simultaneously keeping your carbon footprint small.
Denman Brush Vegan D3 Original Styler 7 Row
This vegan brush is especially transformative for those with medium length, curly hair for that perfect wet curl definition. Not to mention, the Vegan D3 Original Styler 7 Row comes in a variety of gorgeous colors guaranteed to be the centerpiece of your vanity. Don't forget to check out the rest of the Denman Brush vegan-friendly line as well.
Shop Now - $21.55
Article continues below advertisement
Eva NYC Healthy Heat 2-in-1 Lavender Blowout Brush
Not only is the Eva NYC Healthy Heat 2-in-1 Blowout Brush beautiful, you can also recycle it via TerraCycle when you're finished! With a tourmaline-infused ceramic barrel and recyclable packaging, this blowout brush is gentle enough to use on any type of hair while also staying as eco-friendly as possible.
Shop Now - $60
Aveda Wooden Paddle Brush
The classic Aveda Wooden Paddle Brush is a staple in hair salons everywhere. Not only is Aveda a certified vegan and cruelty-free company, but this wooden brush is designed with one bristle missing at the bottom to provide ventilation and make for easier washing. Not to mention, the packaging for Aveda is made of 90 percent consumer fiber, so you're getting the most sustainable version of the product possible.
Shop Now - $34
Article continues below advertisement
Briogeo Vegan Boar Bristle Brush
The Briogeo Vegan Boar Bristle Brush is designed to mimic the feel of a boar bristle brush but without the boar! This brush can be used for daily detangling on all hair types. All Briogeo products are "consciously packaged" with sustainable materials and FSC Certified, meaning they come from responsibly managed forests.
Shop Now - $28
IKOO Munich Detangling Brush
IKOO Munich's Metallic Detangling Brush contains no glue for added emphasis on the cruelty-free and vegan nature of its collection. All the bristles are made with acrylic for easy cleaning and can be used on wet or dry hair.
Shop Now - £21.95
Article continues below advertisement
From Earth to Earth Bamboo Comb
The Bamboo Comb from From Earth to Earth (better known as F.E.T.E.) is a simple product with a big impact. Not only are these combs completely biodegradable or home compostable, but they come in two different sizes to best suit your hair needs.
Shop Now - $7.37
Vegamour GRO Revitalizing Scalp Massager
The Vegamour GRO Revitalizing Scalp Massager is not only silicone, making it completely vegan, but a 2023 Women's Health Healthy Hair Award Winner. This product is cruelty-free and suitable for use on wet or dry hair, making it a no brainer to add to your shower routine.
Shop Now - $18
Article continues below advertisement
Saya Designs The Vegan Brush
You won't want to miss out on the Saya Designs' Vegan Brush, which is made entirely with FSC certified beach wood and plant-based tampico bristles. This brush is best suited to people with fine hair, as the tampico bristles lock in moisture. Not to mention, the packaging is fully recyclable and the proceeds for your brush go to nonprofit 1% for the Planet.
Shop Now - $34
CHI ECO Brushes Kit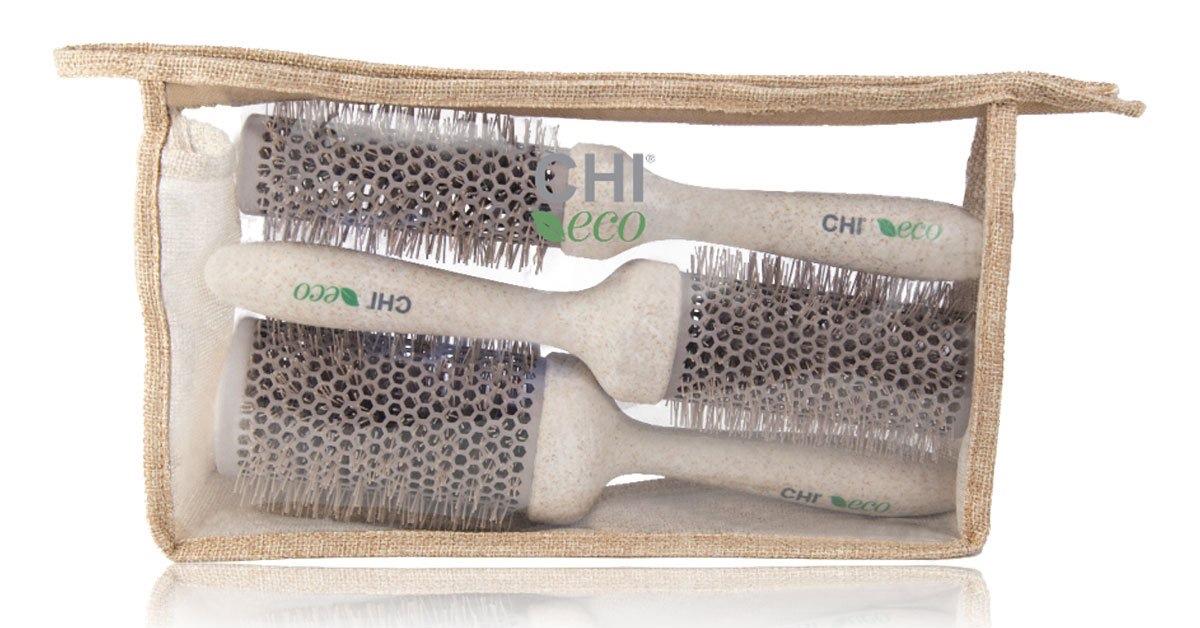 This Brushes Kit by CHI ECO includes three brushes and a reusable bag. All three brushes have handles made with 100 percent compostable, plant-based plastic derived from corn. The brush bristles are made with nylon, which is a challenge to recycle, but it is vegan. The packaging of the brush kit is also recyclable.
Shop Now - $65.15
The Pattern Blow Dryer
Award-winning beauty company Pattern by Tracee Ellis Ross presents the Pattern Blow Dryer, which is designed with curly and textured hair in mind. Pattern is a certified cruelty-free company, features products that are recyclable, and partners with organizations that specifically highlight women and people of color.
Shop Now - $189