Flight Attendant Says Alkaline Water Helps You Pee Less on Planes — Is It True?
A woman posted a flight attendant's alkaline water hack to pee less on a long flight. Here's what science says about alkaline water in your body.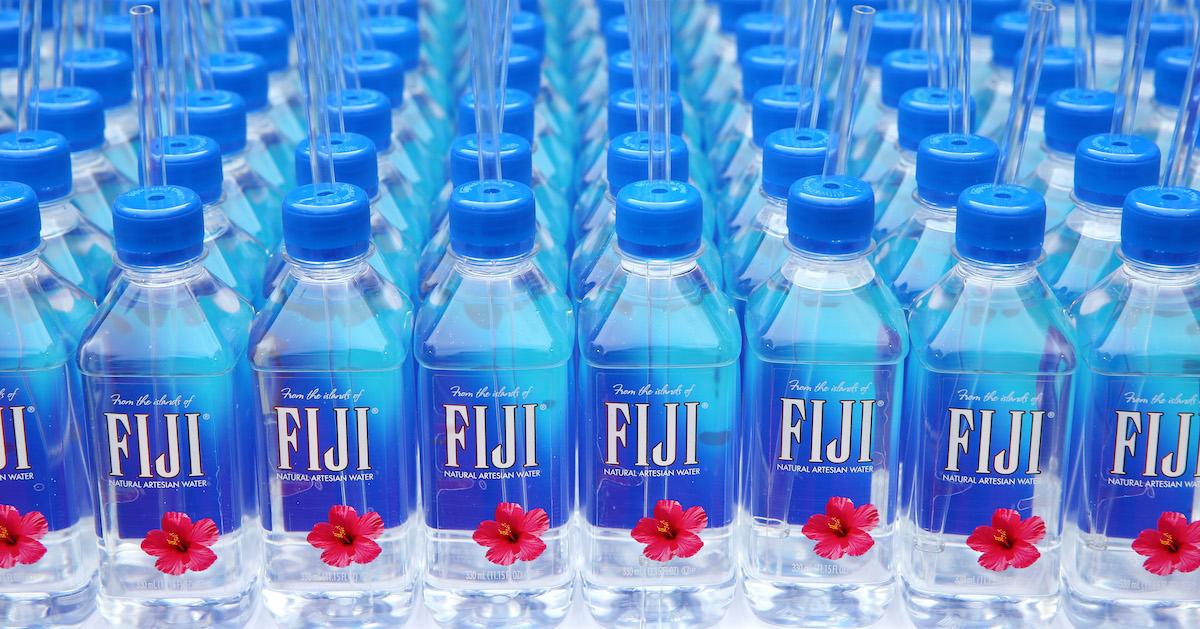 Anyone who has flown on an airplane for more than a few hours has probably experienced the debate. Either you don't drink much water to avoid using the airplane bathrooms, or you stay hydrated and have to get up frequently. But one TikTok creator claims to know a hack that helps you pee less on long flights: drinking alkaline water.
Article continues below advertisement
If you dislike the hassle of getting out of your seat to visit airplane lavatories (especially from that window or middle seat), you might like the idea that drinking alkaline water can somehow help reduce the need to pee. But is this a real hack? What does science say about how water is absorbed into the body?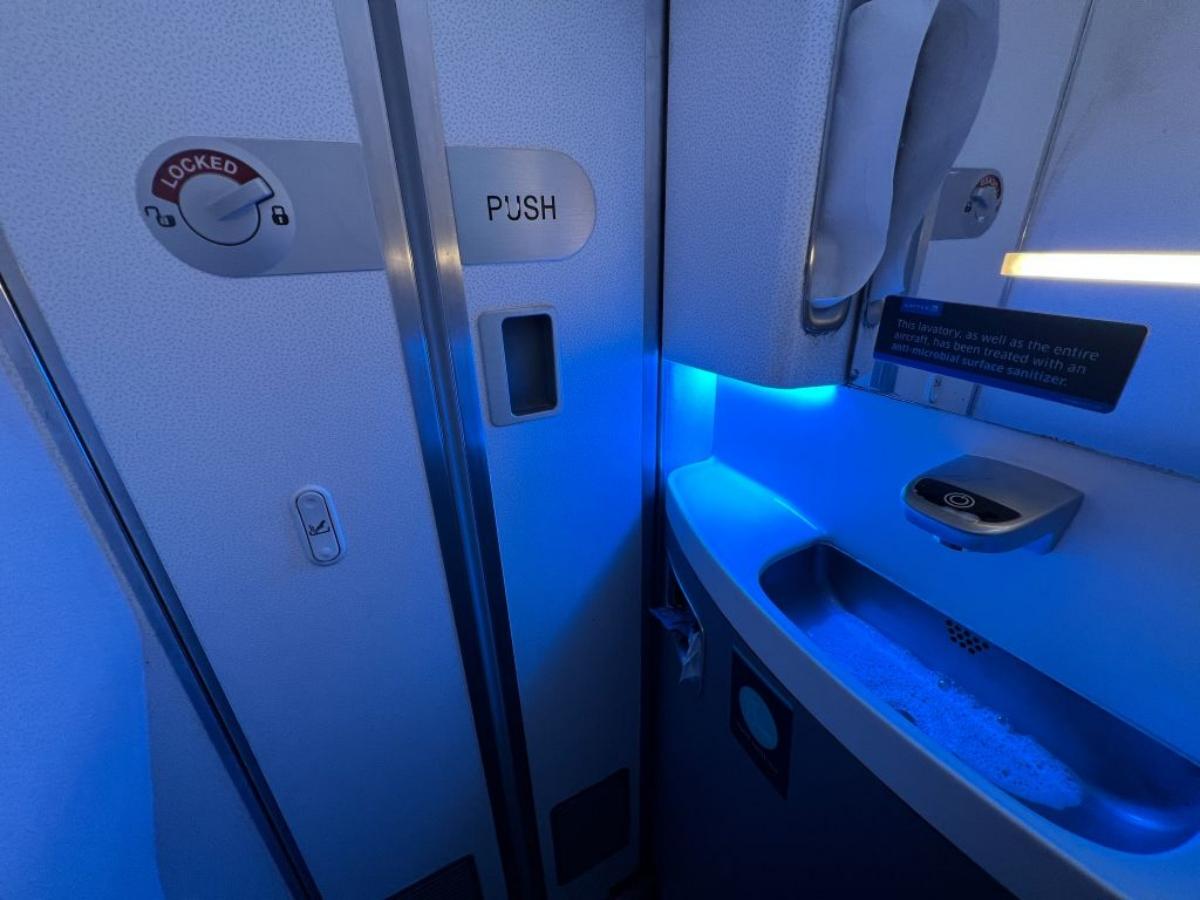 Article continues below advertisement
This hack suggests alkaline water will help you pee less on a long flight.
According to @lauren.erro on TikTok, drinking alkaline water may reduce the number of bathroom trips you need to make on a long flight. She posted a brief video of herself at an airport shop, picking up a bottle of Fiji water. The text accompanying the video states: "A flight attendant told me to always buy Fiji or some sort of alkaline water at the airport for your flight. It prevents you from having to pee as much during flights because gal your body absorbs it better."
While many of us are aware that alcohol makes you pee more than other beverages, is there any truth to the idea that alkaline water could make you pee less or more?
One commenter loved the advice, writing: "This is the best advice. I can't deal with my tiny bladder and I hate getting up during flights." A couple of flight attendants commented, suggesting adding electrolyte powder to water to aid absorption.
However, are these tips legit? Will drinking alkaline water actually make you urinate less?
Article continues below advertisement
Does alkaline water make you pee more or less?
While @lauren.erro's video garnered a lot of positive feedback, including over 185,000 likes as of Sept. 18, 2023, don't be too excited. Preventative medicine specialist Dr. Valerie Ulene told Newsweek it's untrue. "There's absolutely no scientific evidence to support the claim that drinking alkaline water prevents you from urinating as much during plane flights," she stated.
Article continues below advertisement
Another physician, Dr. Kwadwo Kyeremanteng, who practices at a hospital in Ottawa, Canada, also told Newsweek there isn't evidence showing that alkaline water reduces your need to pee. He also said that alkaline water should not significantly affect how the body regulates pH levels.
Although alkaline water may not necessarily reduce your frequency of bathroom trips, a study from the journal Biology of Sport showed that alkaline water helped athletes rehydrate "faster and more completely" than other water.
Article continues below advertisement
And no matter what may be your water of choice, staying hydrated during air travel is important. Dr. Clayton Cowl of the Mayo Clinic tells Condé Nast Traveler that it's a good sign on a flight if you're drinking enough that you need to go to the bathroom "every so often". In addition to hydration, this offers physical movement to help prevent blood clots in-flight.
Article continues below advertisement
Does alkaline water make you poop?
One of the commenters on the TikTok brought up another interesting effect of alkaline water: "Fiji water gives me the [poop emoji]." But is this something backed up by science?