Dealing With Chronic Pain? Acupressure Mats May Help — Here's How to Use Them
Acupressure mats are covered in small plastic spikes and are said to provide pain and stress relief by laying on it or standing on it.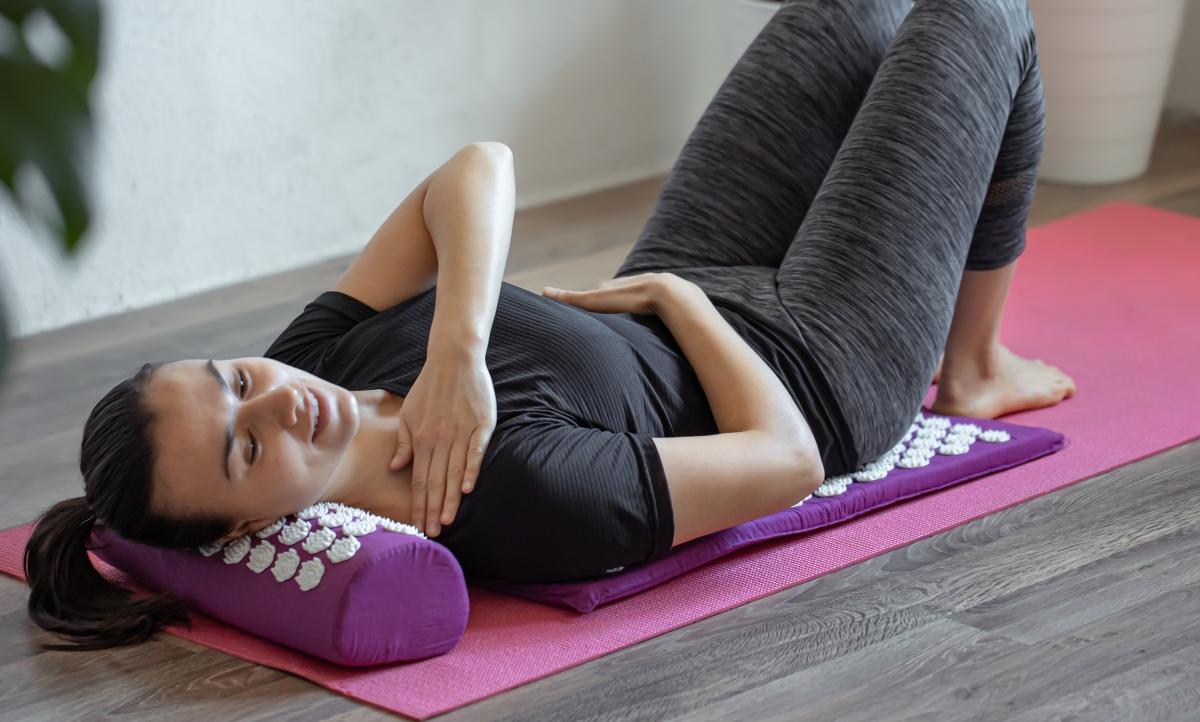 The Gist:
Acupressure is a type of massage therapy, and acupressure mats are intended to offer similar benefits.
Acupressure mats are pads with small plastic spikes that can apply pressure to body parts.
There is little research on acupressure mats, but some believe they ease pain and promote relaxation.
Article continues below advertisement
People dealing with various types of pain and stress may try various traditional and alternative remedies. While scientists haven't done much research on acupressure mats, they may help with several pain issues. We're not medical professionals, but we can offer guidance on why and how to use an acupressure mat. Remember to consult with your doctor before trying methods like this one.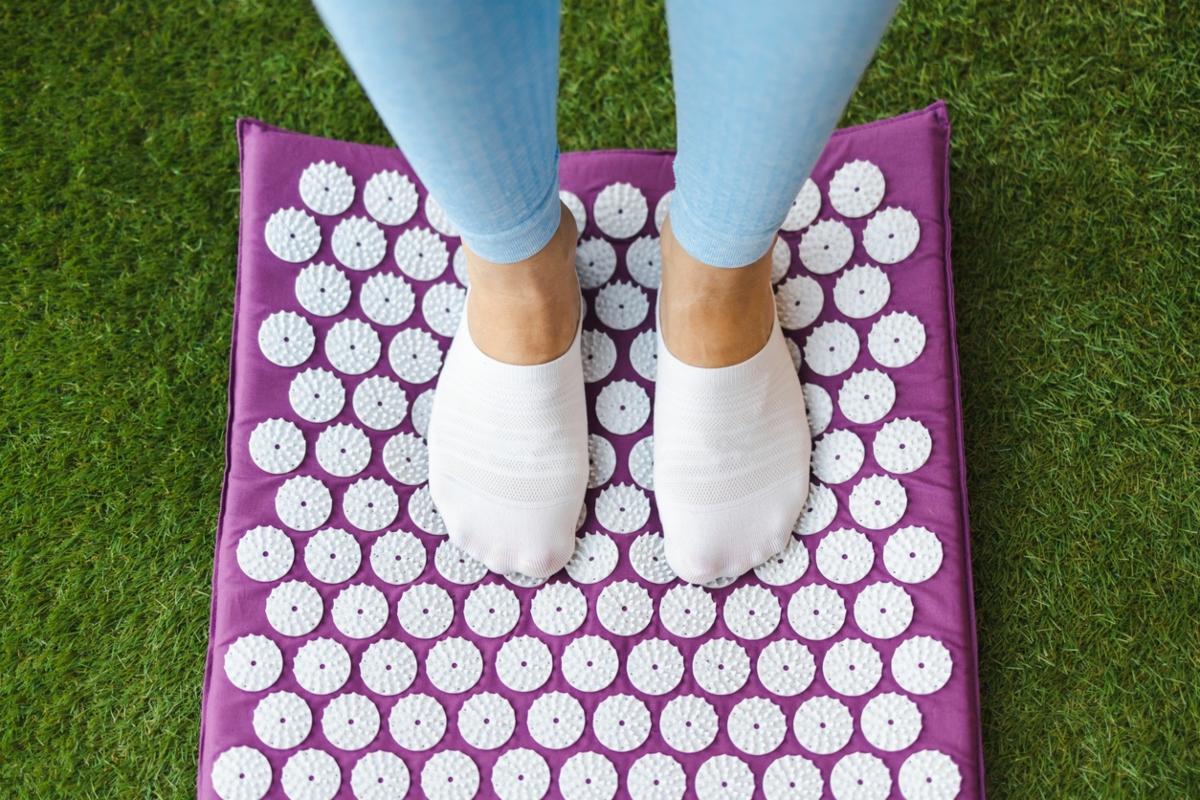 Article continues below advertisement
Here's how to use an acupressure mat.
According to Hartford HealthCare, acupressure mats may offer similar benefits to those of acupuncture but without the needles. Stefanie Bourassa, sports medicine clinical program director and motion lab manager at the Hartford HealthCare Bone and Joint Institute, suggests starting with a mat on a bed or sofa before moving it to the floor and keeping a layer of clothing between your skin and the mat. Evenly distributing your body weight is important.
Start slowly and start small. MindBodyGreen spoke to licensed acupuncturist Snow Xia L.Ac, who recommends using acupressure mats for just a few minutes as a beginner. Xia says even those who are accustomed shouldn't use them for more than 30 minutes at a time, saying, "As these spikes make impressions on the skin, lying on it for a long time might cause bruising or damage to the skin surface."
Article continues below advertisement
Article continues below advertisement
Depending on the relief you seek, you can sit, stand, or lie on the mat. Acupuncturist Xia tells MindBodyGreen a few recommended uses. For headaches, try positioning an acupressure pillow at the nape of the neck. You can also use a mat to alleviate foot pain by standing on it barefoot or in socks. Finally, for lower back pain, lying on the acupressure mat, holding knees close to the chest, and rocking side to side can stimulate lower back acupressure points.
Do acupressure mats work?
There's not much clinical research showing the effectiveness of acupressure mats. According to GoodRX Health, acupressure mats are a fairly safe way to ease back pain, headaches, and stress symptoms with a low risk of side effects. The mats are based on acupressure, the traditional Chinese therapy that applies pressure to specific body parts, or pressure points, to relieve pain.
Erin Weber, P.T., DBT, a physical therapist at Flow Physiotherapy in Brooklyn, tells MindBodyGreen, "If it's something that is noninvasive and can help you reset your nervous system and relax muscle tension, then why not give it a try?" Weber considers the mats safe and believes that more clinicians would recommend them if there were more research studies on their benefits.