Tabitha Brown's Lion's Mane Mushroom Steaks Have Us Dying to Try Them for Ourselves
What are lion's mane mushrooms? Vegan TikTok creator Tabitha Brown made them into steak, and we're dying to try them for ourselves.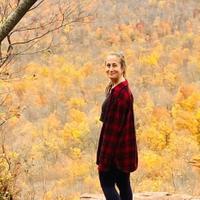 Vegan TikTok queen Tabitha Brown is at it again — not giving us heartfelt advice or presenting us with an amazing Target line this time, but by teaching us about Lion's Mane mushrooms. The self-proclaimed "world's favorite mom and auntie" filmed herself preparing Lion's mane mushroom "steak," sweet potatoes, and kale for her Sunday night dinner, and it goes without saying that we're dying to try it for ourselves.
Article continues below advertisement
"Lion's mane mushroom steak, sweet potatoes, and kale salad for the Sunday dinner win," she wrote in the caption of her Instagram video showcasing the meal she made, which she posted to the app on the evening of Sunday, Jan. 29.
"Baaabbbyyy when I say this thang so good!!!" she continued. "If y'all see these mushrooms, grab you some and thank me later!!"
Watch the full video below, to get the full scope of Brown's incredible creation.
Article continues below advertisement
What are lion's mane mushrooms?
The lion's mane mushroom, scientifically known as Hericeum erinaceus, is native to North America, Europe, and Asia, according to The Delicious Life. It's generally white or pale yellow and shaggy, resembling an actual lion's mane. They're often used in eastern medicine as supplements that supposedly help with brain health, protect nerve cells, and fend off Alzheimer's disease. They also contain antioxidants and other anti-inflammatories that promote gut health and ward off heart disease.
Article continues below advertisement
Lion's mane mushrooms are considered to be more mild than shiitakes, but more flavorful than your typical white mushroom. Because of their hearty texture, they're often substituted for crab, lobster, and in Brown's case, steak.
They can be consumed raw or cooked, and they can even be dried and then rehydrated.
Article continues below advertisement
How did Tabitha Brown prepare lion's mane mushrooms?
Brown prepared her shrooms like teriyaki-style steak — she starts out by slicing them and drizzling them in grape seed oil. She seasons it with her signature Sunshine Seasoning, onion and herb seasoning, coconut aminos, LB's Chili Bar sauce, and maple syrup. After making sure it's evenly coated, she sautés it in a cast iron skillet with oil, chopped garlic, sliced bell pepper, and onion.
She presses out water from the mushrooms as they cook, and make sure she cooks them until they're brown and crispy. TBH, it ends up looking like the meal of our dreams — and with that kale and sweet potato, it's definitely a hardy plate, to say the least.
In the past, the TikTok star has also used lion's mane, along with oyster mushrooms, to make "crab" cakes, and they looked amazing. Check out her finished product from that recipe, below:
Article continues below advertisement
Where can you find lion's mane mushrooms?
Although you certainly don't see lion's mane mushrooms quite as frequently as portobellos or white buttons, they're pretty easy to find.
You can order lion's mane mushrooms on Instacart and via FreshDirect, for example, if you're hoping to have them delivered.
They're also available at Whole Foods. If you have a location near you, we strongly suggest checking out their fungi selection.
And of course, if you're an experienced forager, you can find them across North America, Europe, and Asia — but do so with caution, as some edible mushrooms can resemble other poisonous ones.