Up Your Sandwich Game With These Vegan Deli Meats
Whether you're looking to make an Italian sandwich, a panini, or an entirely new creation, these vegan deli meats are seriously delicious.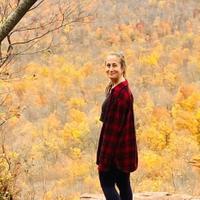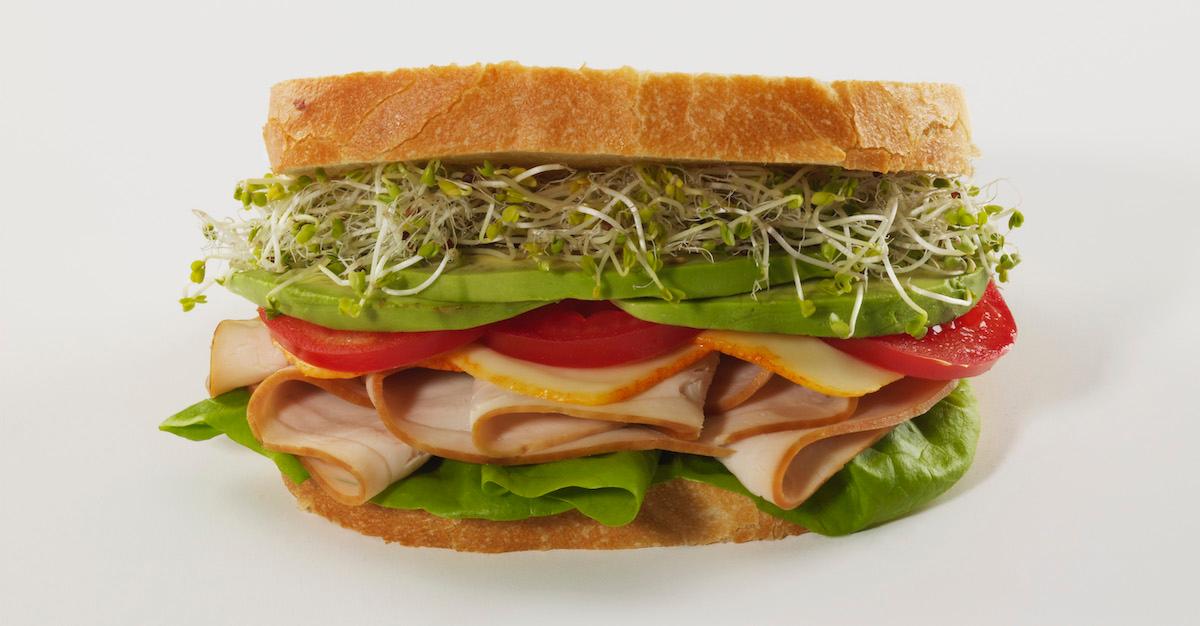 Even though there are so many amazing plant-based sandwiches to make with vegetables, and other naturally meatless ingredients, sometimes there's truly nothing more satisfying than adding a delectably savory vegan meat substitute to a sandwich. We've compiled a list of our favorite vegan deli meats, which are bound to up the ante for your lunchtime sandwiches this week, and beyond.
The possibilities are truly endless.
Article continues below advertisement
Mrs. Goldfarb's Unreal Deli corned beef
This Shark Tank-backed company was given $250,000 by Mark Cuban back in 2019, according to VegNews, and now, the brand is officially available at Costcos across Southern California. The company offers vegan corned beef, roasted turkey, and steak deli slices, but the corned beef slices are key for making a plant-based Reuben — all you need is rye bread, vegan cheese, sauerkraut, and plant-based Russian dressing.
Tofurky Plant-Based Deli Slices — Peppered
The OG plant-based meat company is still slaying the game with its GMO-free, 100 percent vegan meat substitutes. And trust us — its peppered deli slices are no let down. Reminiscent of pastrami, it's a seriously flavorful addition to two slices of sourdough and some mustard. We're already counting down the hours until lunch.
Article continues below advertisement
Plant Provisions Chipotle Chili Plant-Based Deli Slices
Plant Provisions was created by the grandson of a butcher, taking the family business in a much more eco- and animal-friendly direction. While all of the company's products are delish, the Chipotle Chili Plant-Based Deli Slices are packed with a flavorful and slightly spicy punch, compiling carrots, chipotle chili, sundried tomato, and aleppo pepper in a thin, delectable slice of "meat."
Article continues below advertisement
Homemade Vegan Salami
The U.K.-based Instagram account, @betterfoodco, took to to the app with the plant-based salami recipe above. It's beyond simple, utilizing various ingredients that you likely already have on-hand. Simply calling for a little more than 3/4 cups of tempeh, 3 tablespoons of soy sauce or tamari, 2 teaspoons of smoked paprika, and 2 teaspoons of maple syrup, it's a quick and delicious recipe to augment sandwiches, charcuterie boards, and more.
Article continues below advertisement
Lightlife Smart Deli Turkey Slices
We aren't particularly surprised that this other iconic vegan meat company offers incredible sandwich toppings. While Lightlife's selection is 10 out of 10, we're partial to their Smart Deli Turkey Slices. Reminiscent of the deli meat you probably ate as a kid, it makes for a pretty unreal vegan turkey and cheese – just snag yourself some Violife slices, and you're good to go.
Article continues below advertisement
Good & Green Plant-Based Prosciutto
Good & Green Plant-Based Prosciutto, is part of a product line from Baldor Foods. It's made in Italy and sliced in the U.S., and it's cholesterol-free, so it's better for your heart than most sandwich toppings. Pair it with some vegan cheese and pesto, and squeeze it all between two crispy slices of French bread... this definitely calls for an impromptu picnic.
Article continues below advertisement
Green Slice Veggeroni
Green Slice Veggeroni is made from a combination of healthy, natural ingredients like peas, tomatoes, beets, and a variety of spices. Each of the company's products are allergen-free, gluten-free, soy-free, non-GMO, certified organic, and vegan. We strongly suggest making yourself a vegan pizza bagel with these beauties (because that is, in fact, an open-faced sandwich!). So grab a beer, turn on the game, and enjoy.
Article continues below advertisement
Viana Vegan Cold Cuts
This vegan food company is based in Germany, offering a wide range of delicious plant-based meats. The Viana Vegan Cold Cuts aren't to be missed — toss them between a halved roll with some vegan mayo, and you have yourself a classic deli sandwich that will probably be gone within seconds.