10 Vegan Camping Meal Ideas, That Will Make You Feel Like a Gourmet Chef
Even if you aren't great at cooking in your kitchen, these vegan camping meal ideas will make you feel like a literal chef in the great outdoors.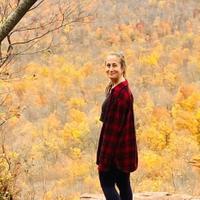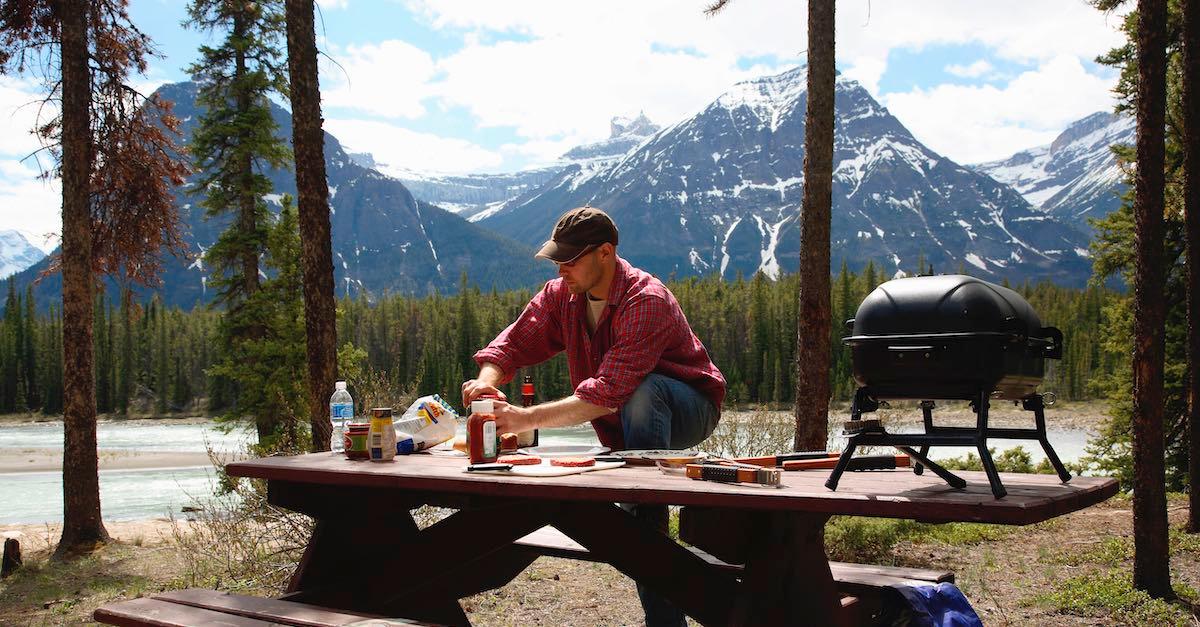 One of the most important things to account for when you're camping is your food inventory. Unless you're somehow going out to eat, or if you're an experienced forager, you're most likely going to have to cook a rotation of not-too-complex meals, using ingredients that won't go bad in your cooler.
So to properly prepare for all of your camping trips this summer, take a look at a few of our favorite vegan camping meal ideas.
Article continues below advertisement
Tofu scramble breakfast burritos
Is there anything better than having a breakfast burrito with delicious grill marks on the tortilla? We think not.
Whip up this incredible vegan breakfast staple by @plant.well at your campsite, using just a block of tofu, 2 chopped potatoes, a can of black beans, two avocados, a chopped pepper, salsa, cilantro, 1/2 tablespoon of taco seasoning, olive oil, and large tortillas. Hot tip: instead of using fresh herbs, bring an assortment of your favorite dried spices and herbs.
Apple cinnamon oatmeal
Instagram creator, @fooddolls, has an apple cinnamon oatmeal recipe that's just as easy to cook over a fire as it is in your home.
Just calling for 2 medium honey crisp apples, 1 teaspoon of ground cinnamon, 1/2 teaspoon of ground nutmeg, 1 tablespoon of coconut oil, 1 tablespoon of light brown sugar, 1 cup of old fashioned rolled oats, 2 cups of unsweetened almond milk, 1 teaspoon of vanilla, and a pinch of salt, it's simple and requires few fresh ingredients.
Article continues below advertisement
Coconut French toast
Obviously in the recipe above, you'll be swapping the eggs for your choice of egg substitute (we love Just Egg!) and the milk for plant-based milk. Other than that, this recipe from @yummytummyaarthi is incredibly satisfying, and let's face it: nothing surpasses waking up in the woods to enjoy a heaping plate of French toast.
Article continues below advertisement
Black bean burgers
It's no BBQ without some incredible black bean burgers, so make the recipe shared by @kripalucenter.
With 1 cup of toasted pepitas, 1 cup of pecan meal⁠, 2 1/2 cups of cooked black beans, 1 cup of cooked brown rice⁠, 2 tablespoons of olive oil⁠, 1 diced Spanish onion, 1 tablespoon of chopped garlic⁠, 1 tablespoon of cumin⁠, 1 1/2 teaspoons of ground coriander⁠, 1 1/2 teaspoons of dried sage⁠, 1 teaspoon of dried thyme⁠, 1 teaspoon sea salt⁠, and a pinch of black pepper⁠, it packs a punch of protein and flavor.
Article continues below advertisement
Rehydrate dried food
There are many different kinds of dehydrated foods out there that are great for camping, but we love all of Huel's meal offerings. They're 100 percent vegan, packed with protein, and simply require the addition of hot water. We love the chili and green Thai curry, but the brand recently released two new varieties: Chick'n & Mushroom and Cajun Pasta — based on the original varieties, we're guessing they're great.
Article continues below advertisement
Grilled veggie fajitas
Veggie fajitas are simple and they're always a crowd-pleaser. Take inspiration from the recipe above, which has you lather your favorite chopped veggies in oil and your choice of seasonings. Then toss them on the grill, and fold it all into some tortillas with your favorite toppings (guac and hot sauce are our favorites!).
Article continues below advertisement
Baked potatoes
Who doesn't love hot potatoes on a chilly summer night? These babies are simple to whip up — @thevegansara recommends cooking two scrubbed and dried medium russet potatoes, and topping them with 1/2 cup of grilled broccoli, a steamed 1/2 cup of grilled mushrooms, 1/4 cup crumbled tempeh sausage, 1/2 cup of a vegan cheese sauce, and your choice of seasoning.
Hot tip: Simply Organic's Dairy-Free Cheese Sauce Mixes are shelf-stable and just require water... ideal for camping.
Article continues below advertisement
Quinoa chili
As long as you have a sturdy pot, whip up this quinoa chili from @broccyourbody — and if you include the "not optional" toppings, you get an A+!
Bringing together sweet potato, red onion, bell pepper, diced jalapeno, garlic, and black beans with fire roasted diced tomatoes, tomato paste, veggie broth, quinoa, chili powder, paprika, garlic powder, cumin, cayenne, and onion salt makes for a seriously flavorful dinner. Top with vegan Greek yogurt, shredded vegan cheese, chives, red onion, avocado, and tortilla chips, and you're golden.
Article continues below advertisement
Grilled cauliflower tacos
Making @mitali.eats' recipe for cauliflower tacos over an open fire makes for an even smokier taste. After cooking up 2 cups of cauliflower florets in 2 tablespoons of olive oil, you'll season with 1 tablespoon of chipotle powder, 1/2 teaspoon of garlic powder, 1/2 teaspoon of sea salt, 1/2 teaspoon of black pepper, and the juice of a half a lime.
Combine in the tortilla of your choice with vegan aioli, and consider making some campsite margs to complete the meal.
Article continues below advertisement
Vegan hot dogs
Let's face it: grilled veggie dogs are a no-brainer. We rounded up a list of our favorite vegan hot dogs that grill impeccably (Lightlife Smart Dogs are a forever fave!). Even non-vegans will be asking for one — just don't forget to pack the ketchup.