You're Actually Not Supposed to Store Berries in the Plastic Punnets
People who want to extend the life of their berries might want to try storing berries in mason jars and other glass containers.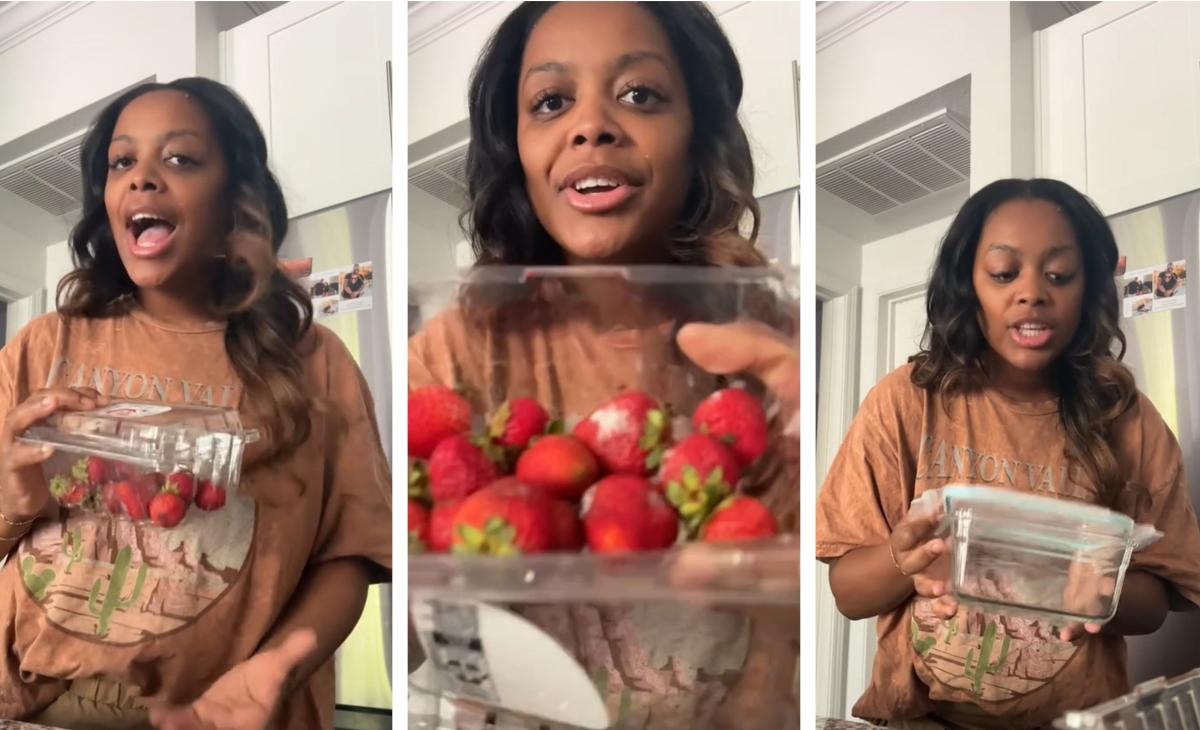 I'll admit I usually keep strawberries and blueberries in the plastic punnets after bringing them home from the store, and I'm apparently not the only one.
If you've ever grown frustrated by how rapidly your fresh fruit goes bad in your refrigerator, then one woman on TikTok has the easiest hack for you.
Article continues below advertisement
This social media user shared her surprising discovery that the plastic containers berries are sold in aren't meant for storage. Here's everything you need to know about how your berries can stay fresh much longer with proper storage, therefore also reducing food waste.
Article continues below advertisement
TikTok is teaching people about the proper way to store berries.
Creator @shaylahaveryoates said she learned this tip from another woman on TikTok. In the video, she said, "I was today years old when I found out that you're not supposed to keep your fruit in these packages." She held up a one-pound plastic punnet of strawberries (that's what the containers are called, in case you didn't know).
In this video, Oates explained that she hadn't realized people aren't expected to store their fruit in the plastic containers they're sold in. And the reason why? Your fruit can last longer than it typically does.
Article continues below advertisement
Here's the super-easy tip to try the next time you buy fruit, according to Oates:
Use the plastic container while you wash your strawberries or other berries.
Store the fruit in a glass container or Mason jar that seals well.
Storing the fruit in another container "slows down the oxidizing process," which means fruit won't mold as quickly.
Article continues below advertisement
Some commenters loved the idea but preferred Mason jars. One commenter wrote: "Girl I put blueberries in a mason jar and they lasted MONTHS without going bad!! I'm a believer." Another said: "Try putting your berries in a mason jar, it works even better!!!"
Some viewers in the comments wanted to add details to the washing instructions.
"And by wash, we mean with water, baking soda and vinegar BEFORE you put them in the glass."
"Wet strawberries will go bad. Either COMPLETELY DRY or just transfer and wash before eating.
Article continues below advertisement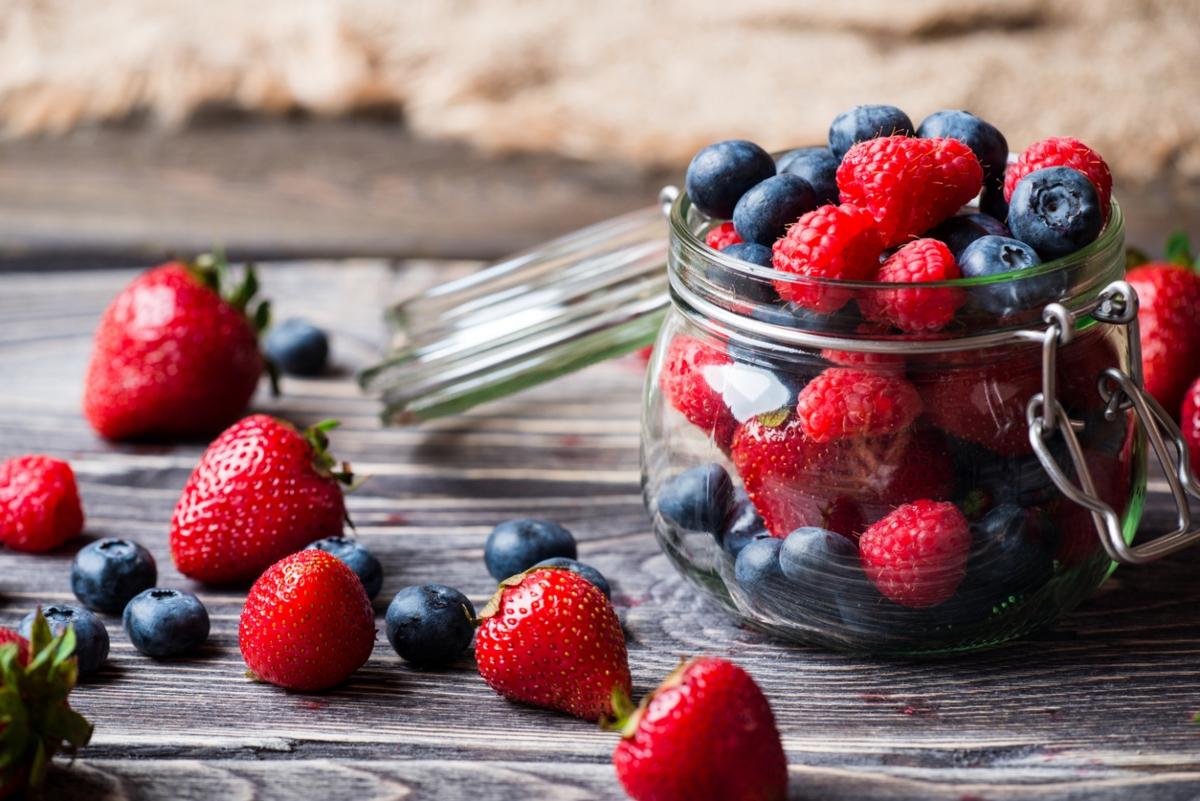 Here's how to store berries in mason jars and containers.
According to Food and Wine, there's a right way to wash berries before storage. While plain water can work well, Matthew Rendine, director of merchandising at Baldor Specialty Foods, says you can use this solution: one part white vinegar plus three parts cool water. Soak berries in this solution, then dry on a surface lined with paper towels.
Article continues below advertisement
Although some commenters on TikTok said you shouldn't wash berries before storing them in glass containers, others said washing them is fine as long as you completely dry them before storage.
According to The Kitchn, there are several berries you should wash immediately after bringing them home: strawberries, blackberries, huckleberries, and mulberries. However, the outlet said to wait to wash blueberries, grapes, and raspberries just before eating.
The FDA recommends washing produce under running water before you prepare or eat it. The FDA also echoed the necessity of drying these items before storage to help reduce bacteria. You can use a clean cloth towel or paper towel to dry produce before you store it in glass containers in the refrigerator. (To be zero-waste, use glass containers you already have at home!)