Transform Your Recipes With These Dairy-Free Heavy Whipping Creams
Dairy-free heavy whipping cream is a versatile ingredient for baking, while staying vegan, or if you're simply looking to stick to your diet.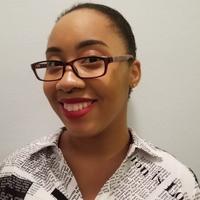 Whether you're a baker or if you simply enjoy making your own sauces, finding the right heavy whipping cream is crucial. You can use it to give your homemade sauces a thicker consistency, decorate cakes and pies, and more. But unfortunately, because cream is derived from dairy milk, it isn't vegan.
But luckily, there are now dairy-free heavy whipping creams on the market.
Article continues below advertisement
Finding the right one for you can still be confusing, though, which is why we've listed the best options from different brands, below.
There's even a recipe for you to make it yourself, to ensure your culinary creativity is that much more versatile.
Silk Dairy-Free Heavy Whipping Cream Alternative
So many recognize Silk when it comes to dairy-free versions of various products. And the brand has taken the cake once again with its spin on whipping cream. It's also gluten-free, and it doesn't contain carrageenan, which is an additive that has been considered carcinogenic for decades and is often found in dairy and dairy alternatives, according to The National Library of Medicine.
Article continues below advertisement
In an interview with Green Matters, Luke Chavez, who was a product developer for Silk at the time, said the brand's heavy whipping cream is the first dairy-free option available in the U.S. He said that part of ensuring the company releases the best products it can is by meeting with customers in their homes.
"What is it that products currently on the market are not doing for them today," Chavez said at the time. "And how could we deliver something that they really need?"
Califia Farms Dairy-Free Heavy Whipping Cream Substitute
This dairy-free heavy whipping cream substitute from Califia Farms is another great option for those looking to keep animal byproducts out of their kitchen. Made without soy, gluten, or carrageenan, this alternative is also non-GMO and it's kosher. One reviewer on the brand's website said that they use this in their homemade soups, which is a great way to thicken them up.
Article continues below advertisement
Country Crock Plant Cream
Country Crock is best known for its butter, but the brand has also shifted into the dairy-free realm. This heavy whipping-cream alternative is soy and gluten-free, carrageenan-free, non-GMO, and halal. As of publication, this product isn't kosher, but the brand is working on that. Plus, it has 29 percent less saturated fat than dairy versions.
Article continues below advertisement
Consider making your own homemade dairy-free heavy whipping cream.
If none of those options work for you, you can always make your own whipping cream. A number of sources say that to make 1 cup of heavy whipping cream yourself, you can use 2/3 cup of non-dairy milk and 1/3 cup of either vegan butter or oil. This will thicken up the milk to give you that creamier consistency.
Country Crock recommends using an electric stand mixer with a whisk attachment to make your own whipping cream. You could use the same method when making your whipping cream. Just mix until you get the kind of consistency you'd prefer.
Plus, making your own heavy whipping cream means that you can create it exactly how you'd like it. So get creative, and get ready to bake the cold weather away.
This article, originally published on Nov. 21, 2022, has been updated.