These Are The Best Vegan Cheeses for Pizza — Crust Us
If you enjoy making pizza at home, these are the best vegan cheeses to do it yourself.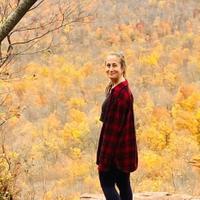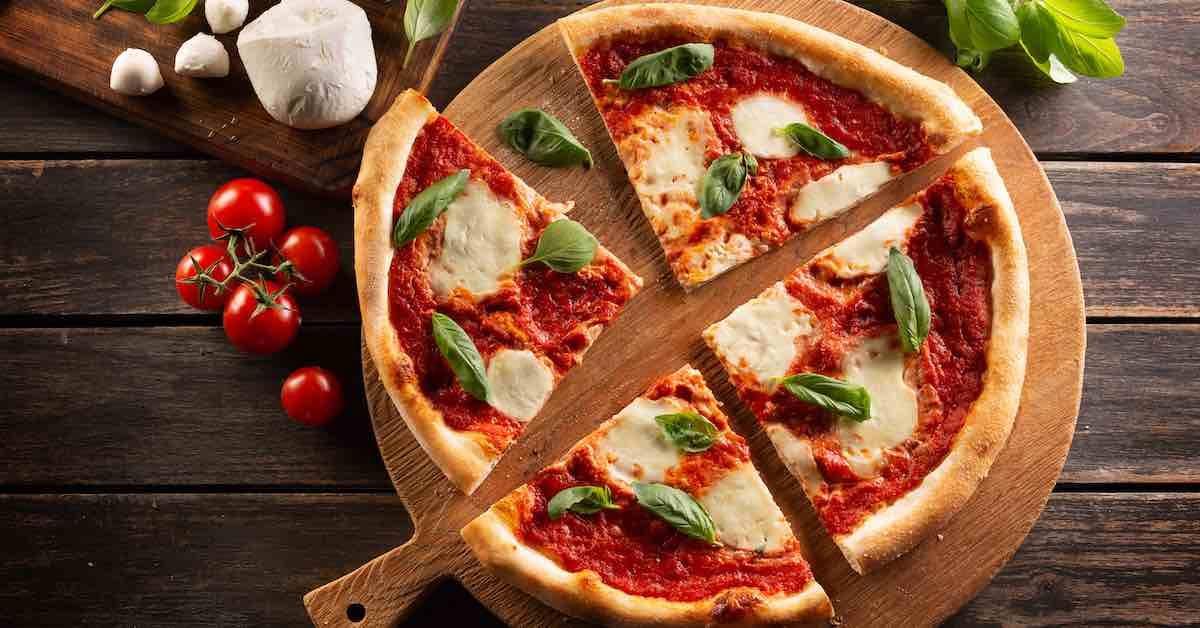 Even though we're suckers for pizza delivery, there's nothing better than coming together with friends or family, and doing a homemade pizza night. You don't need fancy ingredients or even a pizza oven... just some premade dough (or you can go the extra mile and do it yourself!), along with sauce, toppings, and — of course — cheese. But if you're opting for plant-based pies, you can't go with just any vegan cheese.
Article continues below advertisement
Vevan Shreds
Vevan is a plant-based cheese company that prides itself on its products — especially how they melt just like non-vegan cheese. The brand was started by a group of longtime cheese-makers that wanted to make a quality, dairy-free option. Vevan's cheese products are also made primarily from potato starch, so they don't have that weird nutty aftertaste that plant-based cheese sometimes has.
Even though the company offers "melty" slices for sandwiches, Vevan's mozzarella shreds are preferable whether you're spreading iit across a pie or stuffing a calzone. And don't worry, the shreds melt just as easily as the slices do. But here's a pro tip: try combining the mozzarella shreds with pepper jack shreds — with double the flavor, you'll have yourself a delectably spicy pie.
Article continues below advertisement
Pleese Cheese
Pleese Foods initially only sold its plant-based cheeses to pizzerias and other vegan-friendly restaurants, though the company has officially started selling its products to consumers — and boy, are we excited to test them out on our homemade pies. Available for nationwide bulk delivery, and at NYC Plantega locations, Pleese Cheese supposedly a super realistic cheese product that was "made by New Yorkers," specifically for 'za.
Pleese Cheese makes its products using a base of bean and potato proteins, in lieu of soy, gluten, wheat, or nuts. It aims to be totally allergy-friendly, and in the spirit of catering to everyone, it's Kosher-certified, too. L'chaim to that!
Article continues below advertisement
So Delicious Dairy Free Mozzarella Style Shreds
So Delicious Dairy Free has been around for more than 30 years, so it comes as no surprise the animal-free company makes some of the best vegan pizza cheese on the market.
The mozzarella shreds are made from a combination of coconut oil and potato starch, melting to perfection when baked under high heat.
"Within 25 minutes, I had what seemed like a gourmet meal from a nice restaurant," one review of the product reads. "The Mozz Shreds provided the salty and savory flavors to balance out the recipe. So good and I'll be buying these again to try the flatbread recipe and my mom's homemade pizzas!"
Article continues below advertisement
Miyoko's Creamery Vegan Pizza Mozzarella
And it's liquid as opposed to solid, because the brand found that it melted better that way.
"Rather than creating a traditional solid block of vegan cheese that is shredded, Miyoko stripped out the solids and ingredients that hinder meltability," the company explains on its website.