Vegan Babybel Is Officially Coming to the U.S., so Get Ready to Peel and Play With the Wax
If you're looking for a new snack, Babybel released a vegan cheese that will let you relive the glory days of peeling and playing with the wax.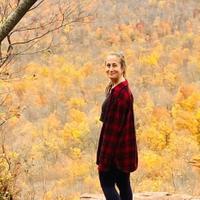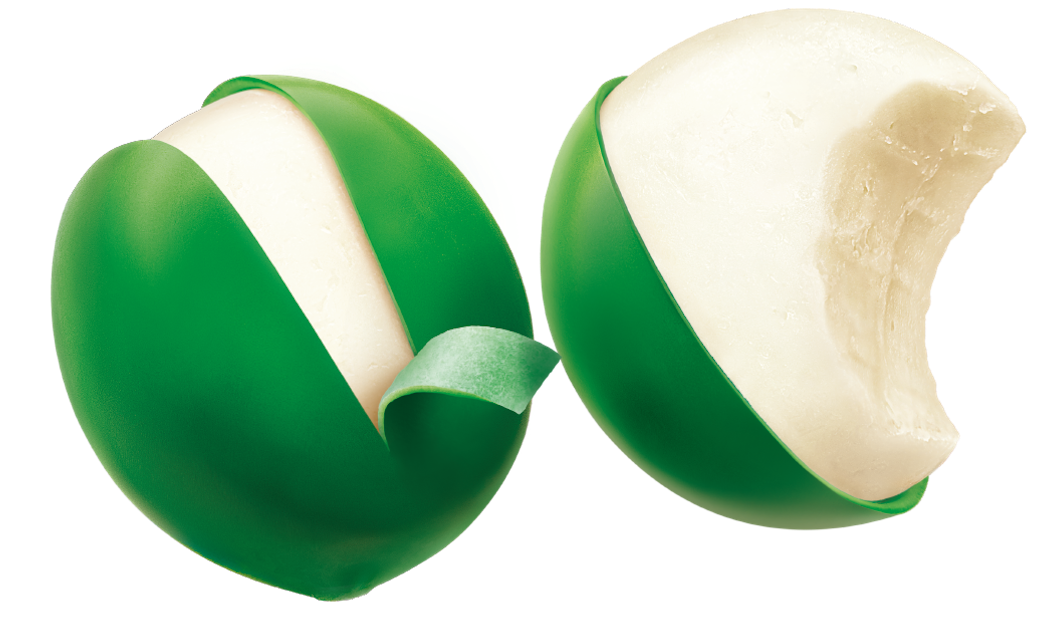 UPDATE: Monday, April 11, 2022, 2:00 p.m.: The cheese gods have answered plant-based Americans' prayers, because Babybel Plant-Based cheese is now available at Whole Foods, Fresh Thyme, and Sam's Club stores nationwide. The product has also landed at select Costco locations in the Southeastern U.S., with plans to expand into more retailers throughout 2022, a representative for the brand tells Green Matters.
PREVIOUSLY, as first published Dec. 28, 2021: If you didn't grow up abiding by a completely plant-based diet, you likely encountered Babybel cheeses in your lunchbox at some point or another. The little cheeses themselves made for a super tasty on-the-go snack, and the red wax coating was even more fun to peel and play with. That's why we're absolutely stoked that its parent company, Bel Brands, is releasing a vegan version of Babybel, just in time for the highly anticipated Veganuary — and yes, they will come in the wax coating.
Article continues below advertisement
"We've seen overwhelming demand for the development of a vegan-friendly Babybel over the years, and with the plant-based market continuing to grow substantially, the new launch is perfectly timed to meet this consumer appetite," Babybel brand manager Ollie Richmond stated, as per VegNews.
Keep reading for more on this exciting new product — our snack budgets and stomachs couldn't be more ready.
Article continues below advertisement
What to know about the new vegan Babybel cheese:
As previously mentioned, Babybel will now be offering a vegan version of the mini cheese wheels you grew up loving. Some are calling it a Christmas miracle, but according to The Beet, the U.K.-based brand simply decided to release the plant-based snack for Veganuary, to provide a vegan option, and to encourage other consumers to opt for more plant-based foods.
Article continues below advertisement
The plant-based creation will supposedly taste just like the bite-sized snacks you grew up with, but their impact will be significantly lower than non-vegan varieties. But unlike classic Babybel cheese, which is made from dairy, Babybel's plant-based cheeses will be made from coconut oil and starch, according to The Grocer. They're going to be sold in recyclable green bags, and each cheese will be individually wrapped in a green version of the pliable wax you know and love.
Additionally, Babybel's plant-based cheese products are free of harmful ingredients such as artificial colors and preservatives, and they contain good ingredients, too. Each wheel will contain large amounts of B12, calcium, and other nutrients, so you can feel good about what you'll be putting in your body.
Article continues below advertisement
How to get Bel Brands' new vegan creation:
Sadly, not everyone will have access to vegan Babybel cheeses as soon as they roll out. According to Plant Based News, on Jan, 1, 2022, they will launch at U.K. grocery store, Sainsbury's. There, they will go for £2 (about $2.69 USD) for a pack of five. Hopefully, they will make their way to the U.S. sometime soon, though it doesn't seem as though it will be for a little while. We'll keep you posted.
For those living in the U.S., though, Bel Brands released a vegan version of the widely beloved Bourisn back in 2020. Add it to a cheese board to give vegan guests a plant-based option, spread it on a bagel, or simply eat it on its own. The choice is yours, but we strongly suggest trying it, if you're into augmenting your charcuterie game, or if you simply enjoy eating plant-based cheeses, in general.
This article has been updated with the news that Plant-Based Babybel is now available nationwide.
Green Matters' new book, Green Living, is the perfect guide to living an eco-friendly lifestyle for people at every stage of the process. You can order Green Living here.