France Bans Supermarkets From Tossing Unsold Food
France passed legislation forcing supermarkets to quit wasting food, instead donating them to food banks, resulting in 200 less pounds of food wasted in one year.
In order to curb food waste, we've seen a number of actions take place in the last year to help consumers. We can talk to Amazon's Alexa to see if our meat and vegetables are still good, labels are becoming more simplified on foods so consumers can understand them better, and stores are selling groceries past the "sell by" dates. France was an early adopter of the latter process, and they've already reaped major rewards because of it.
Article continues below advertisement
Back in February 2016, France passed legislation and forced their supermarkets to quit wasting food. Instead of throwing food away that's approaching or just past the "sell by" dates, they needed to donate them to charity. Food banks now have the benefit of expanding their capacity to hold more donated foods from these supermarkets.
Law also forced supermarkets to no longer lock up food in warehouses or to put bleach in their garbage bins where food was disposed. This was done to prevent a growing number of people sneaking into these bins to grab edible food, but donations to food banks would also push this problem down. According to The Guardian, restaurants in France are responsible for 15 percent of food waste, which "would mean [10 million] more meals being handed out each year."
Article continues below advertisement
Implementing these changes have benefited France. Not only have they seen 200 less pounds of food be wasted in one year compared to the United States, but they received the highest ranking in the 2017 Food Sustainability Index overall. This is a ranking of 34 countries around the world based on three categories: sustainable agriculture, nutritional challenges, and food waste.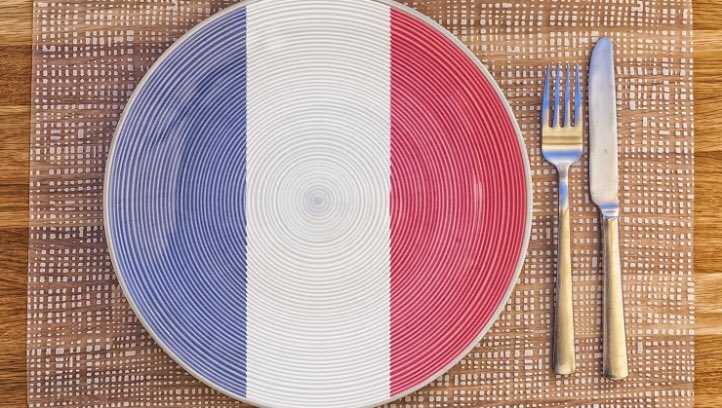 Article continues below advertisement
Countries like Japan, Germany, and Spain joined France as a top performer in the world. The study determined that these countries all had government policies within the three pillars they looked at. They specifically noted France's new policies handed to supermarkets making them the best performer in the food waste category.
"[The] country loses only 1.8% of its total food production to wastage annually. New legislation passed in early 2016 prohibits supermarkets from throwing away food approaching its sell-by-date, and instead requires them to donate it to charities or food banks."
Article continues below advertisement
France's new legislation gives us a positive outlook on how we can curb food waste. One-third of all food produced worldwide, weighing in at 1.3 billion metric tons, is wasted annually. That's nearly $1 trillion thrown away when combining industrialized and developed countries. Recovering just a fourth of those losses would end world hunger.
On top of that, food waste ends up destroying our environment. Larger landfills leads to more methane gas being emitted. The Christian Science Monitor notes that food waste "would be the third largest greenhouse gas emitter" if it were a country. If more places like France adopted legislation for food waste, it could save a lot of time, money, and pollution.