Cheers to Mother Earth, With These Earth Day Cocktails
Celebrating Earth Day? Try making these Earth Day cocktails. Cheers!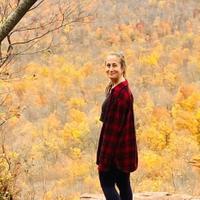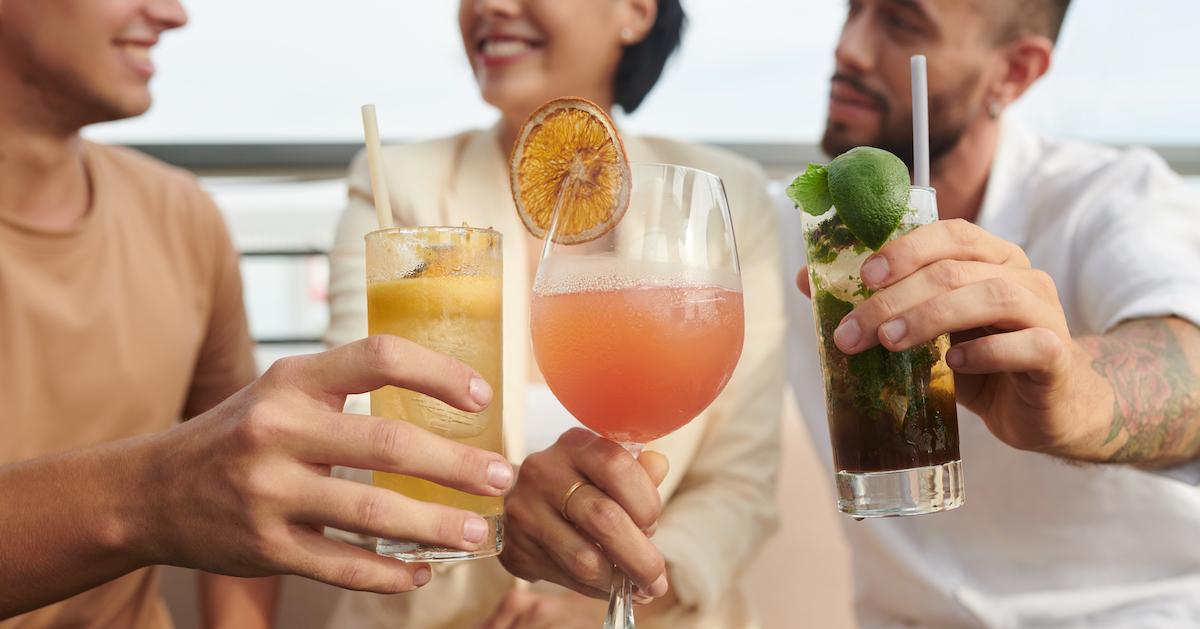 If you've been following our Earth Day series, Past Forward, you're likely already aware that the greatest holiday of the year is coming up on Saturday, April 22. And after finishing a beach cleanup, or embarking on a tree planting spree, you might be looking for something to help you cool off and wind down. So to celebrate Mother Earth after hours, we've compiled a list of Earth Day cocktail recipes that use eco-friendly alcohols, to transition your daytime festivities to late night.
Article continues below advertisement
From a conservation-themed gin julep to a mix featuring none other than Kendall Jenner's 818 tequila, there are so many delicious options that you can sip while enjoying a nice sunset and appreciating our gorgeous planet.
Bartend sustainably with our favorite Earth Day cocktail recipes.
SPF 818
SPF 818 uses Kendall Jenner's tequila, 818. It combines 1.5 parts 818 Tequila Reposado, 0.5 parts creme de banane, 0.75 parts lime juice, and 0.25 parts rich cinnamon syrup. Mix it in a shaker with ice, strain, and serve in a pre-chilled coupe, garnishing with an orchid blossom (but orchids are expensive so you really don't have to do that — we're all about those dried flowers anyway).
Article continues below advertisement
If you're surprised that a Jenner's company made it onto this list, don't be. Per a press release sent to Green Matters, 818 Tequila recently became a certified B Corp, and is celebrating Earth Month with the "Buy a Bottle, Give a Brick" campaign. Through the end of June, every bottle purchased will donate a brick to the Bricks Program, which contributes to Mexican infrastructure projects in areas that are used for agave production.
Article continues below advertisement
Astral Tequila's Nebula
Astral Tequila's Nebula might send you all the way to outer space, but it's going to give you a gorgeous view of Earth, nonetheless.
Combine 1.5 parts Astral Reposado, 0.75 parts lemon juice, 0.75 parts simple syrup, and 10 blueberries. Shake with ice for up to eight seconds, top off with club soda, and shake into an ice-filled glass with some sort of garnish.
Article continues below advertisement
Between Earth Day and Cinco de Mayo, every purchase of Astral Tequila on Drizly, using the code FORTHEHOUSE, will get you $10 off your purchase. And each bottle bought will contribute to Astral Tequila's Adobe brick Project, which gives to upcycled bricks to those building homes Jalisco, Mexico where the tequila is produced.
Article continues below advertisement
Whale Flower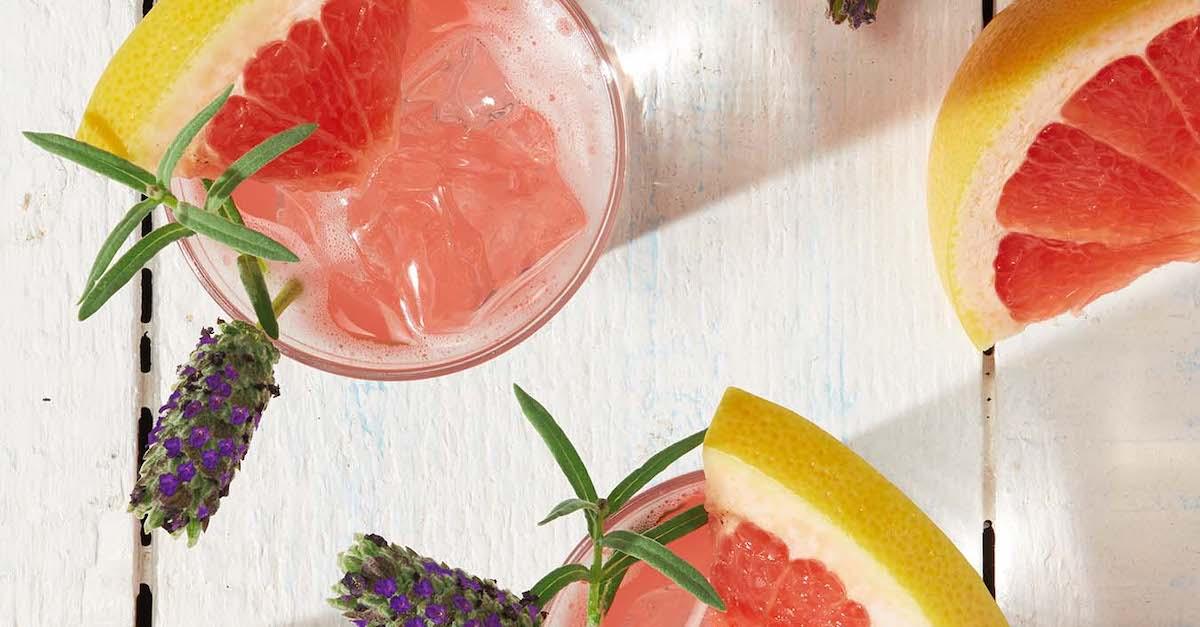 To make a Whale Flower, shake two parts Gray Whale Gin, 0.5 parts of elderflower liqueur, two parts grapefruit juice in a shaker with ice. Strain into a fresh glass over ice, top it off with soda water, and garnish with a grapefruit wedge and a sprig of lavender.
Article continues below advertisement
Gray Whale Gin is part of 1 Percent for the Planet and also supports environmental nonprofit, Oceana. It was founded by Southern Californians, Jan & Marsh Mokhtari, who are constantly advocating for protecting the oceans and making legislative changes, for West Coast coastlines. The gin itself is sustainably sourced, and its packaging uses organic paint, as well as a biodegradable cork.
Article continues below advertisement
Toki Julep
For a Toki Julep, muddle 2 teaspoons of simple syrup​ and 5 mint leaves. Add to a glass with crushed ice and 2 parts Toki, and stir until its chilled. Then garnish with a slice of grapefruit, as well as a sprig of mint.
Article continues below advertisement
The parent company of Toki, Suntory, uses water from Japan's natural water sanctuaries to protect groundwater and prevent overuse. For its other brands, the company also uses "sustainable packaging" to further do their part for the planet. The bottles are collapsible, making more space for other recyclables, and the wine is packaged in paper, which is easier to recycle.
Article continues below advertisement
Maker's Mark Gold Rush
For a Maker's Mark Gold Rush, shake 2 parts Maker's Mark Bourbon, 0.75 parts of fresh squeezed lemon juice, and 0.75 parts honey syrup (which is 2 parts honey, or agave to make it vegan, and 1 part hot water) with ice. Strain it over ice in a glass, and garnish with a lemon wedge.
Article continues below advertisement
As a distillery, Maker's Mark's sustainability practices are at the forefront of the company. Almost all ingredients are grown locally or on-site; it owns the surrounding watershed for its product; and almost all of the packaging is reusable and recyclable. The brand also donates to a wide range of charities, to ensure they're doing their part for their community.