Don't Feed the Animals! You May Be Doing More Harm Than Good — Here's Why
If you want to protect wildlife and promote their natural behaviors, it's important not to feed them (even if you want to).
Feeding wild animals like those cute squirrels or raccoons may seem like a nice thing to do, especially during winter months when food sources for wild creatures might be scarce. But wildlife conservationist Griff Griffith says it's also something you should avoid at all costs.
Article continues below advertisement
Griffith is a long-time wildlife expert, environmental educator, and former host of Animal Planet's Wild Jobs. He uses his @GriffWild TikTok and YouTube channels to help educate people on wildlife. In a March 2023 viral TikTok video, Griffith asked people to stop feeding wild animals. Here's what he said — and why it's important to heed his warning.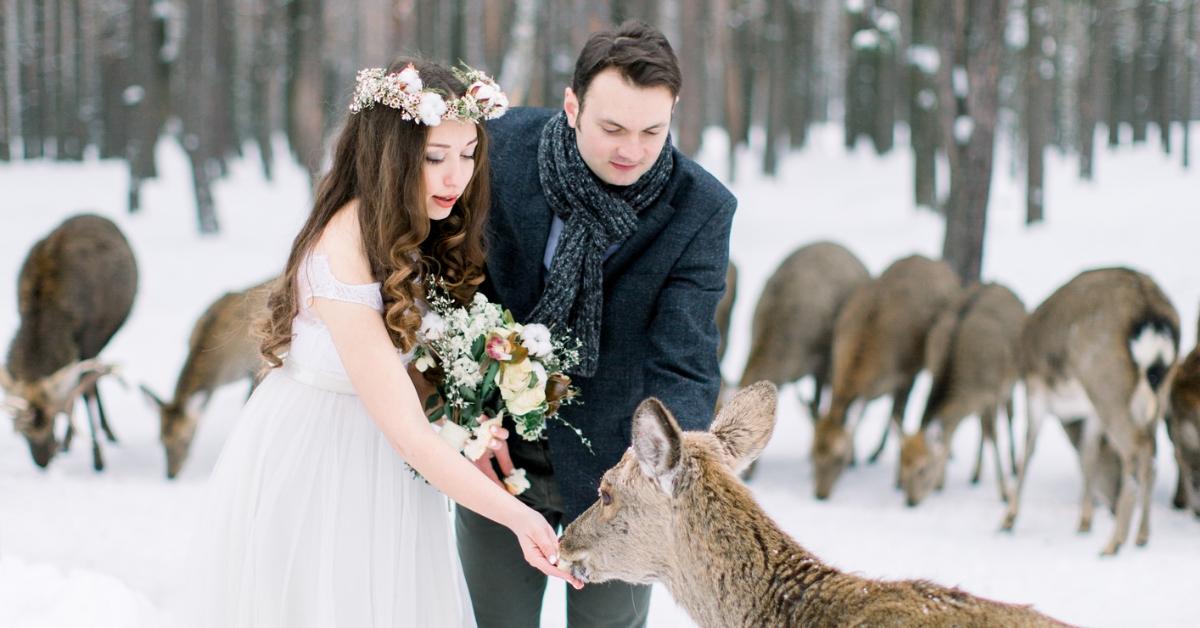 Article continues below advertisement
Here's why you shouldn't feed wild animals.
Even though you may think you are helping out by feeding wild animals, you actually may be making things much worse for the animals, Griffith said. Feeding wild animals never ends well, he added.
"I know when we see Carrie and King Coyote feeding right next to our dog right outside a sliding glass door eating Meow Mix, I know that feels really good. It looks like you're helping. Super cute, makes a great video to post on TikTok. But the animal becomes habituated," Griffith said. "Habituated means it loses its fear of humans, and when a wild animal loses its fear of humans, it rarely ever ends well."
Article continues below advertisement
Most local, state, and federal agencies like the U.S. Fish & Wildlife Service and the U.S. Department of Agriculture (USDA) agree with Griffith that trying to help wild animals by feeding them does more harm than good.
According to the New York Department of Environmental Conservation, "feeding wildlife interferes with a natural healthy balance between wildlife populations and their habitat." This can lead to wildlife malnutrition, the spread of diseases, an increase in animal-versus-car collisions, and an increase in animal attacks on humans and pets.
Article continues below advertisement
"When you feed wildlife around your house, like coyotes and raccoons, it boosts their populations artificially. So then, if you move, there's a major starvation event," Griffith explained.
"Or your neighbors hate them because now there's coyotes and raccoons everywhere, and they start poisoning them, which kills tons of wildlife, and you may not even know this is happening. Because when you poison an animal, and something else eats it, it gets poisoned, too. It's called bio-accumulation."
Griffith advised his followers that the best way you can help wildlife is to plant native plants around your home that the wildlife can eat without associating their meal with you.The National Wildlife Federation offers a Native Plant Finder that identifies what plants are native to your area based on your zip code.
Article continues below advertisement
He also recommends reading the book Nature's Best Hope by Doug Ptolemy or following social media channels for Sacramento Food Forest and Native Plant Project.
"That's how you can make the world a better place, is just by restoring your yard, your balcony, your porch, whatever," Griffith concluded.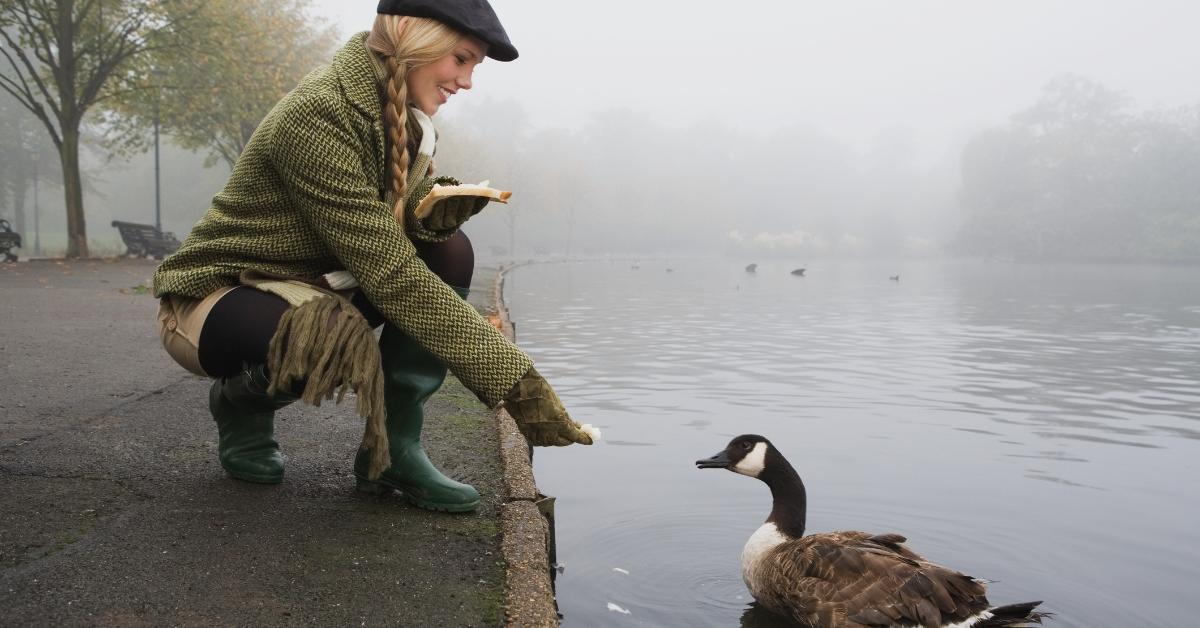 Article continues below advertisement
Why is bread bad for ducks?
The USDA Wildlife Service recommends people avoid feeding any wildlife, from raccoons, deer, squirrels, and coyotes to ducks and geese you may see in a pond. Believe it or not, harmlessly feeding ducks the leftover bread from your cupboard can be bad for them.
Bread is just empty calories for ducks. Just like in humans, empty calorie foods provide no nutritional value and contribute to weight gain, per The Spruce.
Additionally, a buildup of soggy bread in a pond or other body of water can lead to an increase in algae, per the Canal River Trust, which can then attract the attention of unwanted pests such as rats and spread bad bacteria. It can also lead to pond overcrowding, meaning many of the ducks who are seeking food wouldn't actually get the food at all.