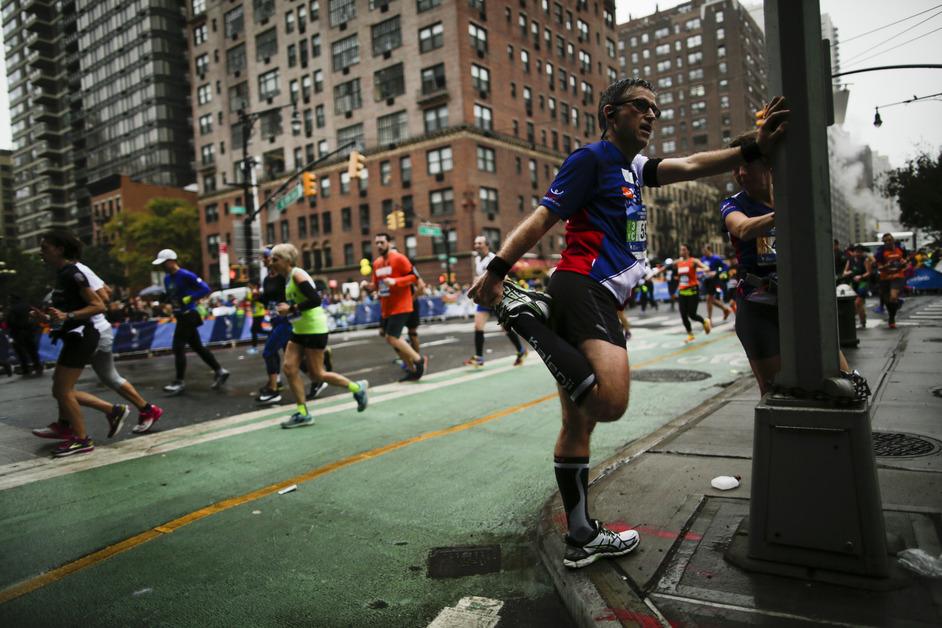 The Most Sustainable Moments From New York City Marathon History
Here are some of the most sustainable moments from 52 years of the New York City Marathon.
In November, runners from all across the globe gathered in New York City to run their little hearts out in a 26.2-mile course that is the New York City Marathon.
So, as this year's race reached new high temperatures, let's take a look at the sustainable NYC marathon moments from history.
Article continues below advertisement
During this year's race temperatures reached 75 degrees Fahrenheit in Central Park, which made it the hottest since 1986, according to the NOAA. As 50,000 runners took to the track hoping to grace the city streets with possibly another personal record, the heat took its toll. Humidity and heat can cause nausea, and make running long distances overall uncomfortable.
However, although marathon temperatures are on the rise, so is sustainability.
Mark Semler wore compostable shoes in 2018.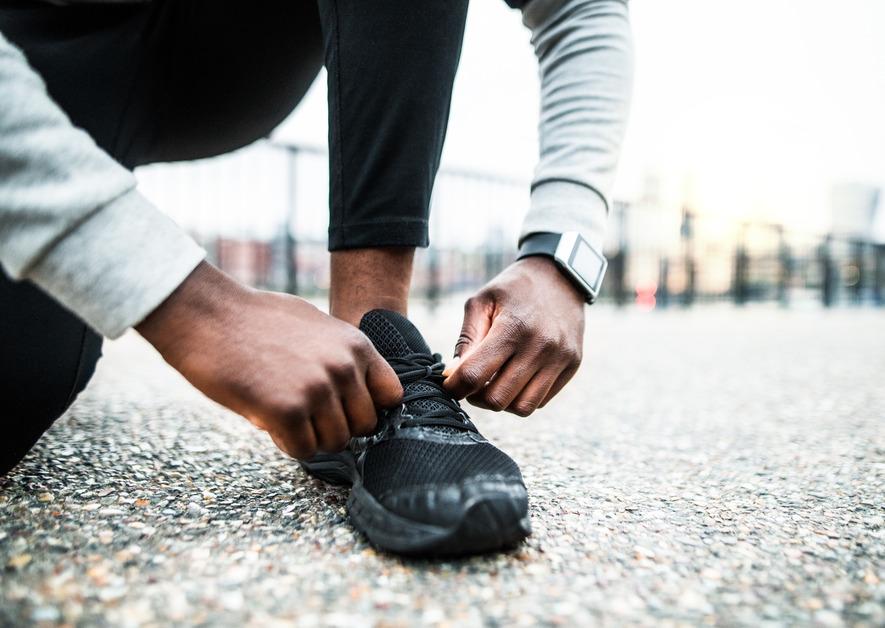 In 2018, runner Mark Semler wore 3D printed compostable sandals for the entirety of the marathon. Via the Medical University of South Carolina, Semler explained that for every 50,000 runners, that's 100,000 shoes that will be still here in 500 years. Most running shoes contain ethylene-vinyl acetate (EVA) which does not biodegrade. Semler worked with a German bioplastic company, Green Dot Bioplastics, and used biodegradable filament to create the barefoot running shoe that he wore for the race.
Article continues below advertisement
In 2022 New Balance released a collection of mostly recycled gear.
This year New Balance revealed their footwear and apparel 2022 TCS New York City Marathon collection (set to officially launch in 2023). The collection includes clothing with "at least 50 percent recycled polyester."
Article continues below advertisement
NYRR collects clothing donations every year.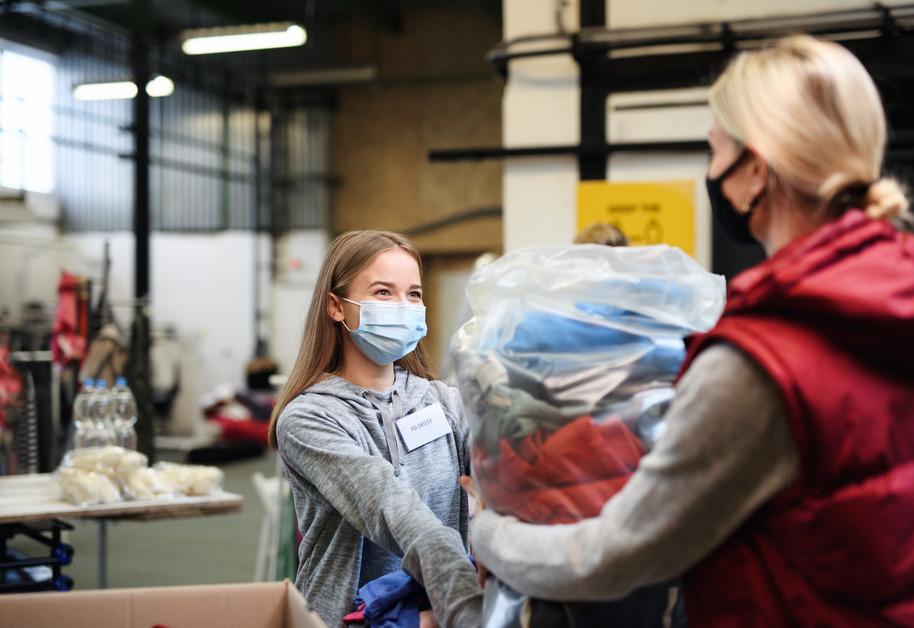 New York Road Runners (NYRR), a non-profit running organization in New York City, is also changing sustainability at the New York City Marathon. According to NYRR, many runners get rid of their warm-up gear, sending many textile items to landfills. NYRR has partnered with Goodwill Industries of Greater New York and Northern New Jersey since 2012 to collect the clothing. During the 2019 marathon, they collected 122,760 pounds of clothing alone.
Article continues below advertisement
In 2019 Full Circle gave out compostable cooling sponges.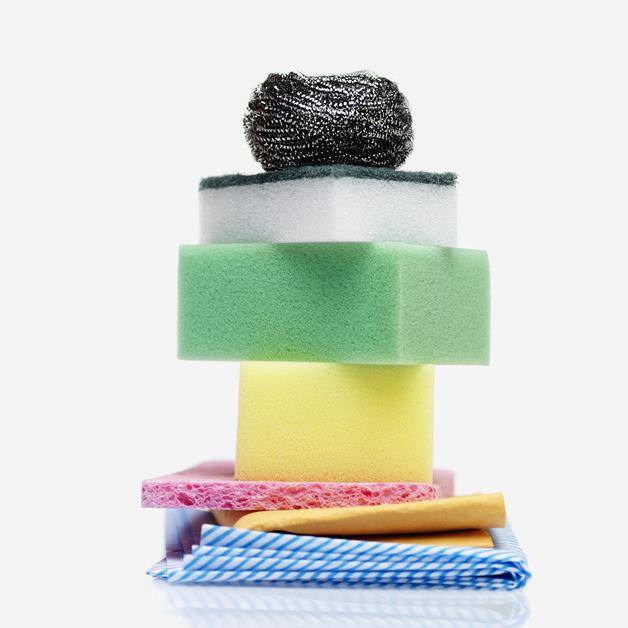 As previously mentioned, the marathon was hot this year, but every year, running makes you sweat. So in 2019, a company offered an eco solution to this: a compostable cooling sponge.
During Mile 17 of the 2019 NYC Marathon, home care product brand Full Circle distributed 45,000 compostable cool-down sponges made from cellulose to runners. In past races, runners have relied on plastic sponges that scatter the race course and eventually end up in landfills.
Article continues below advertisement
NYRR also works to divert landfill waste.
NYRR has also been working to divert waste at NYC Marathons, by working with local vendors and the New York Department of Sanitation to sort recycling and pick up trash. According to NYRR, in 2019, 75 percent of waste was diverted from going to landfills.
Article continues below advertisement
In 2022, Tina Muir held a 3-mile plogging event.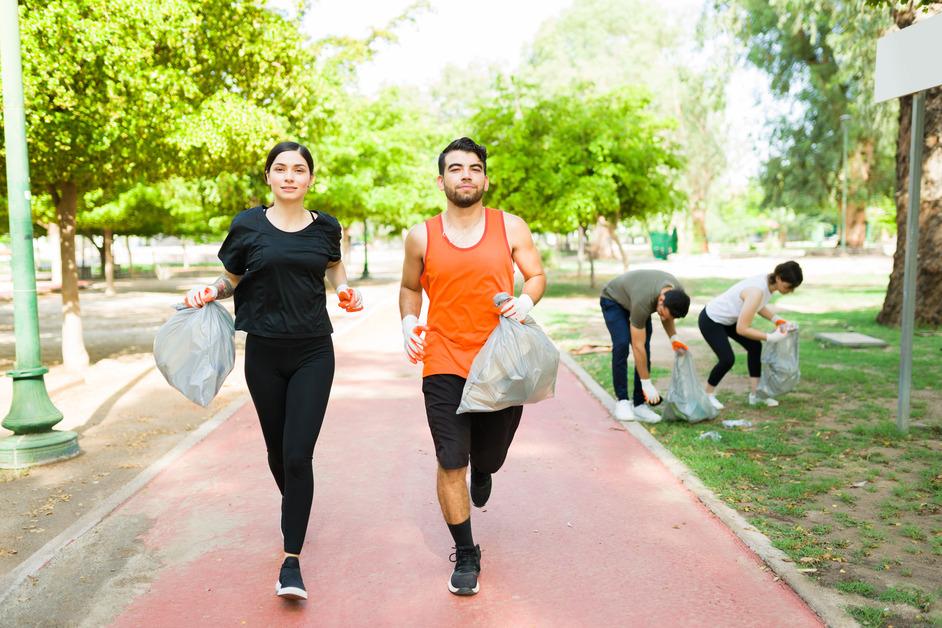 The term "plogging," which was originally coined by runners in Sweden, refers to a combination of "jogging" and "plocka upp" (the term for "picking up" in Swedish). It is the concept of running while picking up trash. Many runners from NYRR regularly practice plogging, and during the 2022 New York City Marathon, runner and sustainability activist, Tina Muir, hosted a 3-mile plogging event.