Just in Time for Global Running Day, These Are the Best Running Cities in the U.S.
Whether you're a longtime marathoner or if you simply love a short daily jog, these are the best running cities, in honor of Global Running Day.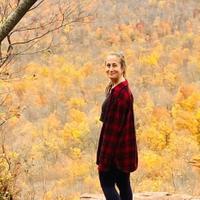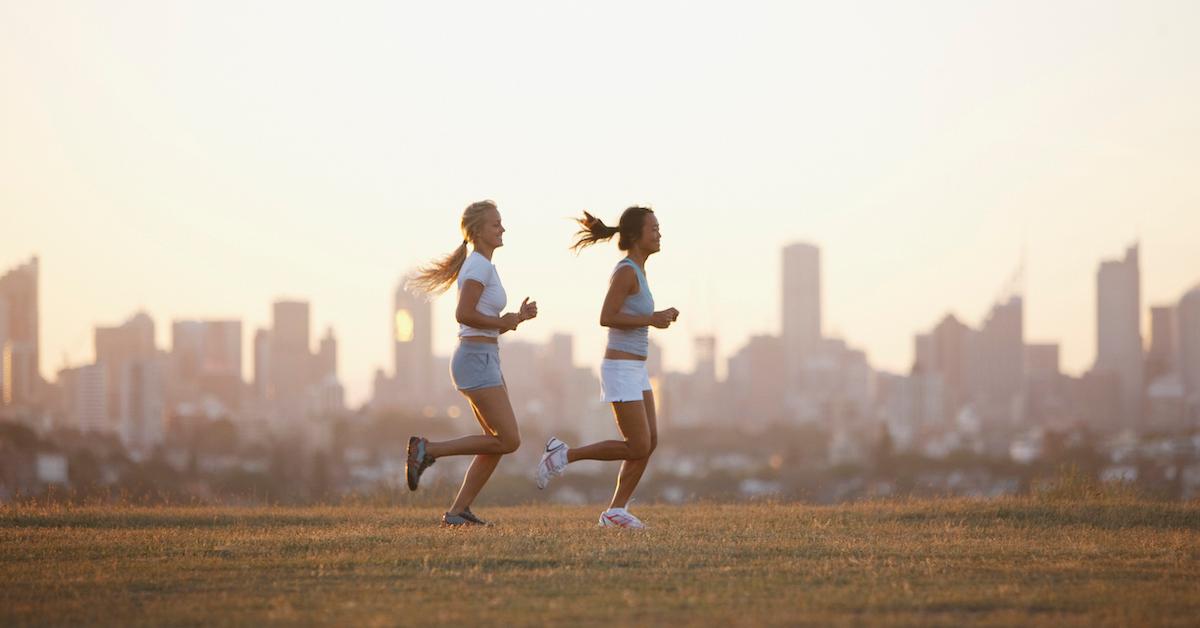 Obviously, you can pick up running as a sport anytime, anywhere, at any age. However, certain cities are better for running than others, whether you're a longtime marathoner, or if you simply enjoy embarking on the occasional jog. Some have massive parks, trails, and other wide open public spaces, for example, while others have an abundance of free running groups and communities you can partake in.
Article continues below advertisement
So with that in mind, with Global Running Day falling on June 1, we've rounded up some of the best running cities in the U.S. — pack your sneaks, because it may be time to plan a much-needed trip.
Seattle, Wash.
Seattle notoriously has a massive community of outdoorsy folks — whether you enjoy hiking, playing ultimate frisbee, or skiing, you're bound to connect with other like-minded sporty people. But the running community in the PNW is absolutely incredible. With Seattle Running Club, as well as an abundance of other major clubs, there are so many ways to meet and run with others in your neighborhood. And because it's so scenic, it'll make for some seriously awesome running views.
Article continues below advertisement
Philadelphia, Penn.
Over the last few years, Philadelphia has really come up in the realm of running cities. There are a wide range of running groups, the Philadelphia Marathon is wildly popular, and with gorgeous trails like the extensive Schuylkill River Trail, you definitely won't get bored of exploring the the City of Brotherly Love.
Article continues below advertisement
Portland, Ore.
Even though Portland is considered a major city by many, its abundance of natural lands makes it beyond easy to run through trails regularly, in addition to city streets. Groups like Portland Stump Runners allow locals to get out of the hustle and bustle of the constantly expanding city, to enjoy time in nature — we love that.
Article continues below advertisement
Los Angeles, Calif.
Whether you're tearing it up in Runyon Canyon or along the beach alone or with any Los Angeles-based running groups, you're bound to enjoy yourself. And with consistently pleasant weather, it's always a good day for a run! Just remember to apply sunscreen beforehand — there's nothing worse than a sweaty sunburn.
Article continues below advertisement
Boston, Mass.
While Boston's famous marathon makes Bean Town an obviously great running city, it isn't only ideal for those looking to do 26.2 miles in record time. There are many different running communities throughout the city, and let's face it: there's nothing better than running alongside the Charles River, before treating yourself to an incredible Italian meal.
Article continues below advertisement
Washington D.C.
Although D.C. can get incredibly hot in the summertime, it has an incredibly active community of runners, as well as an easy city to navigate, so you won't get lost on your solo adventures. While all of its running groups are awesome, we love D.C. Front Runners, which is a running and walking social group for LGBT folks in the area.
Article continues below advertisement
Chicago, Ill.
While you aren't watching a Cub's game or stuffing your face with all of Chicago's amazing food, we strongly suggest joining a running group (CARA Runs is great), or solo running along Lake Michigan. Although the city can get pretty busy, there are so many parks and trails the Windy City has to offer.
Article continues below advertisement
St. Louis, Mo.
When visiting St. Louis, there are so many opportunities that will cater to your run-loving heart. Stop by St. Louis' massive Fleet Feet store location for supplies, help out with non-profit Go! St. Louis, or join a beer run like Happy Runnings Club — the world is your oyster in the bustling midwestern city.
Article continues below advertisement
St. Paul, Minn.
Not only is St. Paul incredibly beautiful for leisurely outdoor activities (particularly in the summertime!), but it's also a city with a tightly knit running community. MN Run Series puts on several races throughout the year that benefit the community, and there are numerous groups you can join. If anything, though, running along the river is gorgeous — it's a total must if you're visiting.
Article continues below advertisement
Charlotte, N.C.
In addition to having pleasant year-round weather, Charlotte is especially conducive for running because of its many trails, as well as its active running community. Consider joining Charlotte Running Club, or simply do a solo jog down the Trolley Trail — you'll enjoy it either way.